Photo Essay: Rejuvenation plan launched for distressed communities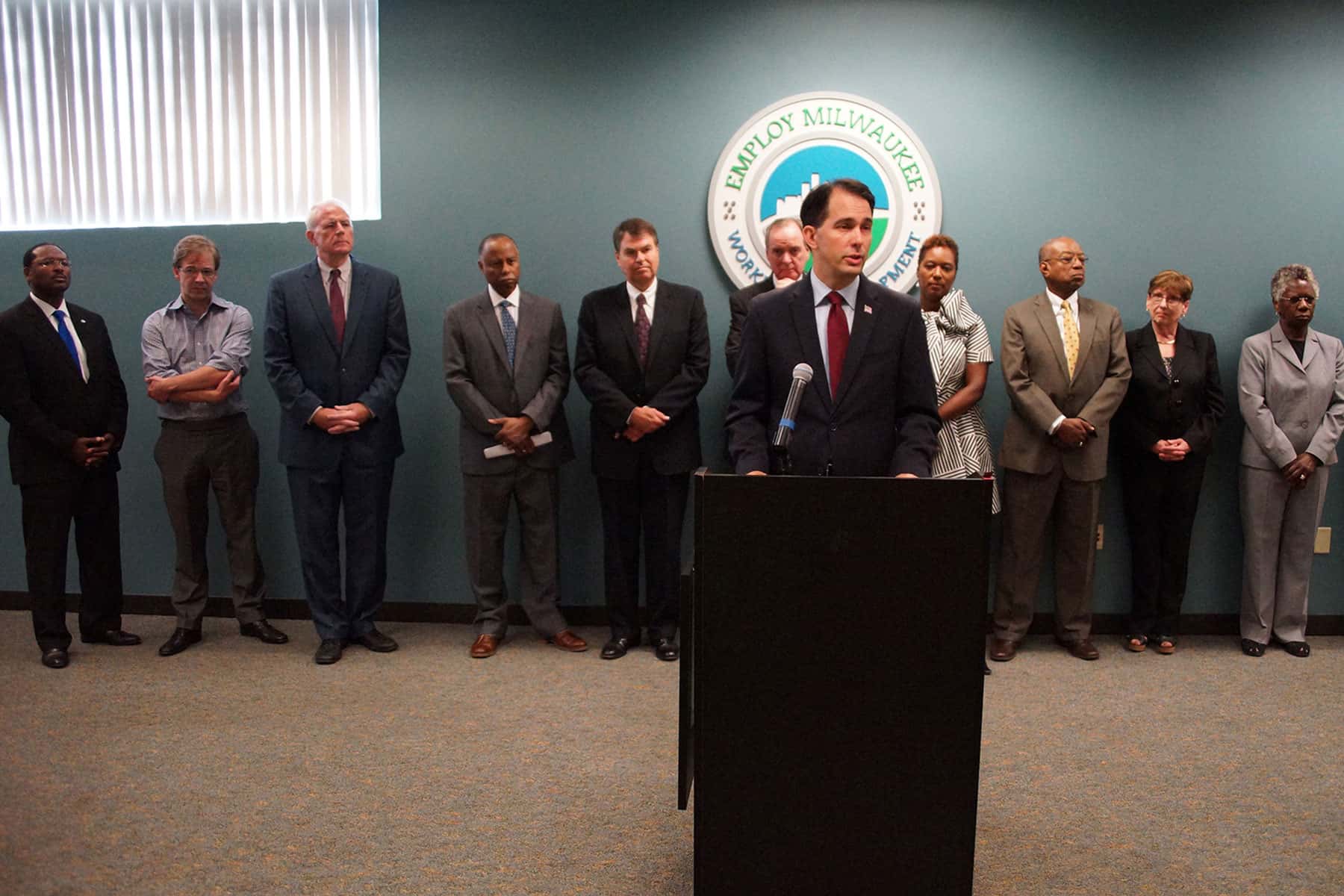 The City of Milwaukee was granted a state investment totally $4.5 million on August 26. The funds are part of a joint economic and workforce development effort to provide additional resources for employment and blight-elimination programs focused on Sherman Park and adjoining areas.
These images are from the press announcement that was delivered by Governor Scott Walker, who was joined by state Cabinet officials, Milwaukee Mayor Tom Barrett, Milwaukee Council President Ashanti Hamilton, Milwaukee County Executive Chris Abele, and attended by various civic and business leaders.
"Today's announcement sends a message to the people of Milwaukee that we are here to help anyone who wants a job, find a job. At the state, we are going to utilize new methods to market job and health services for people who need them, and we are also going to make a significant investment in worker training. This is all about helping people move from government dependence to true independence through the dignity that comes from work."
– Governor Scott Walker
"We are working together to put resources into some of the most significant issues facing Milwaukee neighborhoods. With a focus on Sherman Park and adjoining areas, I want to initiate an effort that will address both the lack of job opportunities and the condition of neighborhood housing stock in a meaningful way. Together with our neighborhood partners we can build on work that has been underway and leverage additional federal and private investments."
– Mayor Tom Barrett
Read the article, watch the video, and view the photo essay that were produced as companion features for this news report.