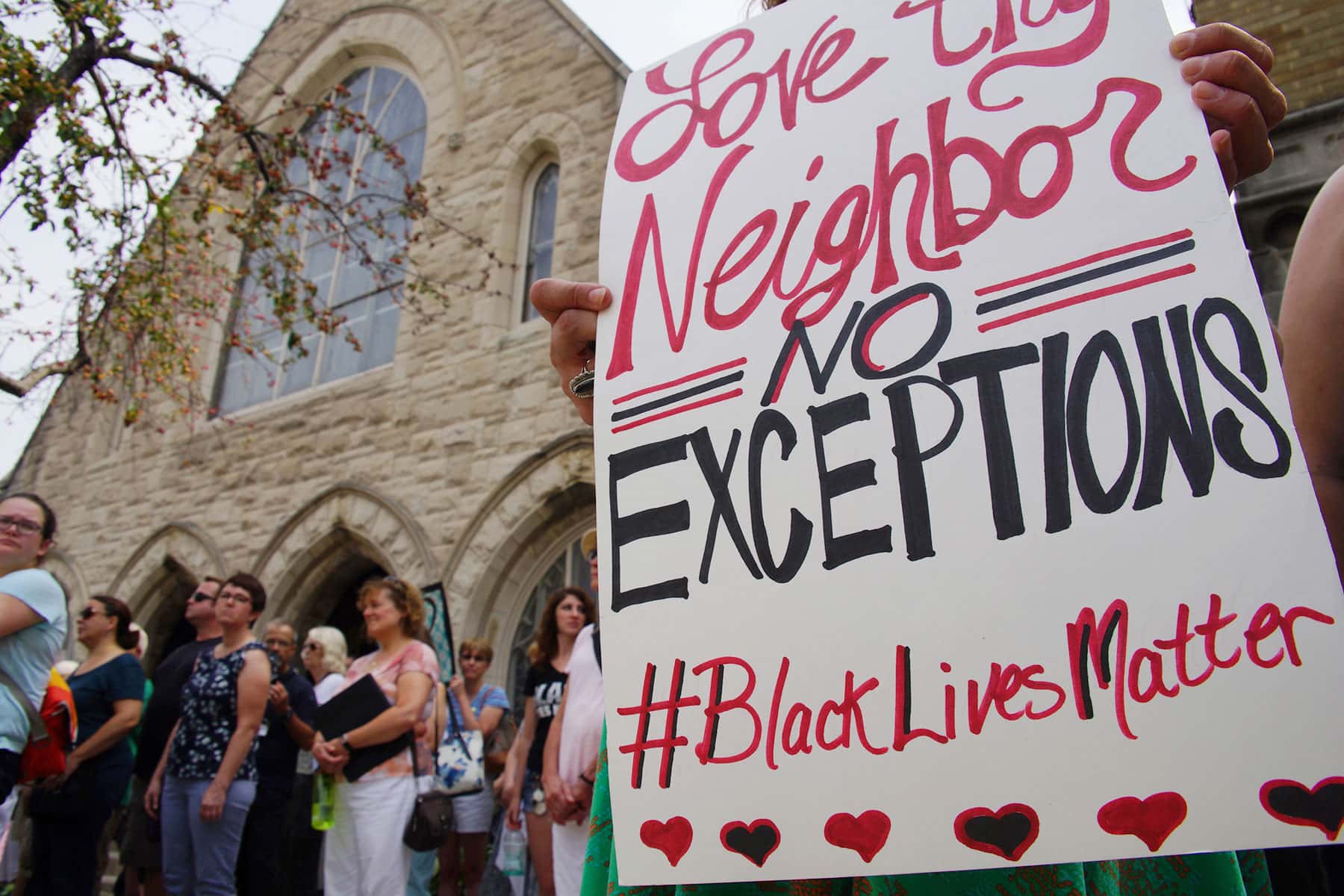 The Black Lives Matter (BLM) chapter of the First Unitarian Society of Milwaukee (FUSM) held a public vigil against White Supremacy outside of its church after Sunday Worship Service on August 20.
For close to an hour, several hundred participants stood quietly along N. Astor Street to make a statement.
"Our vigil will be silent. Our bodies and our signs will speak our outrage and our sadness. And our resolve," the Unitarian Universalist Congregation (UUC) said in a statement on their Facebook event page.
UUC clergy and members from across the country were on the campus of the University of Virginia in Charlottesville prior to the hate march. They knelt in prayer and formed a barrier of support for those who stood up against the armed white supremacists with Unite the Right. Those who witnessed the violent attacks on August 12 included UUA President Rev. Susan Frederick-Gray, Rev. Jeanne Pupke, poet and spoken word artist Christopher D. Sims, religious educator and leader Christina Rivera, and Milwaukee native Nora Rasman of Standing on the Side of Love.
"The violence that erupted in Charlottesville has been shocking for many of us who have not been the direct targets of white supremacy, but it is only the most recent iteration for those who have known it all their lives, said Rasman in a statement."There are lessons to be learned of how clergy and people of faith can show up when called in this moment."
The First Unitarian Society of Milwaukee's Black Lives Matter team said that they would continue standing up to racism and white supremacy, and more steps after the public witness event would be taken to say no to White Nationalism.