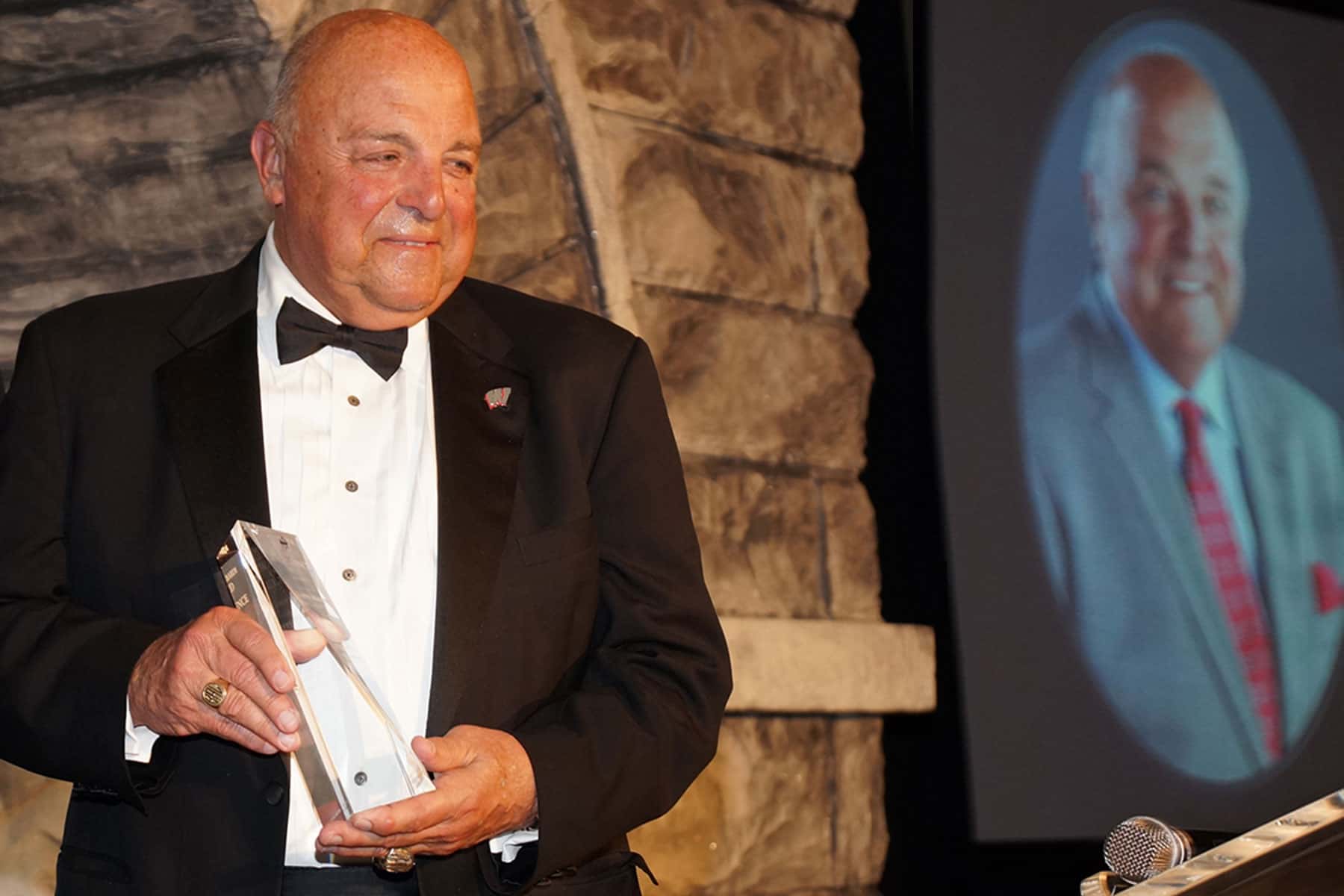 Guests packed the Pfister ballroom on April 8 to support the Vince Lombardi Cancer Foundation and celebrate Barry Alvarez as the distinguished honoree for 2017.
The Vince Lombardi Award of Excellence Dinner Ball was created to recognize individuals who capture the spirit and commitment of excellence, and the standards which define the legendary coach Vince Lombardi. Proceeds from the gala support critical cancer research at Aurora Cancer Care.
"I've had opportunities at a lot of colleges across the country, and a couple NFL jobs. But my wife, Cindy and I, the last thing we wanted to do was to be vagabonds. We did not want to move around the country and drag her kids around the country. I wanted to do what Bob Devaney did it Nebraska. I wanted to find a place that was down, and build it up, to sustain it, take over as athletic director, and sustain it even more. So when I step down, people will say 'that guy built this place' and I think we have been on that track." – Barry Alvarez
These images feature highlights from the evening gala, where Wisconsin's top coach was honored and funds were raised to research a cure for cancer and provide lifesaving treatment.
"When you look back at 1990, the athletic department in good shape. There were 40,000 seats sold for games, but probably only 17,000 in the stands. The saying was, you could put four tickets on your windshield before going to the game, and when you come back there would be 12. Thats where the program was at the time, and if we didn't fill that stadium, if we didn't win in football, I can't run athletic program as an athletic director. I realized that two thirds of our money is from the football program. So we can't build new athletic facilities, like for golf or softball, or an academic center, we can't do anything in athletics unless we are successful in football. So what we were able to accomplish was to get the football program going, filling the stadium and continuing to fill. That has allowed us to build program a right now that is ranked second in the Learfield Cup, that's for all sports not just football and basketball." – Barry Alvarez
Read the article and view the photo essay that were produced as companion features for this news report.