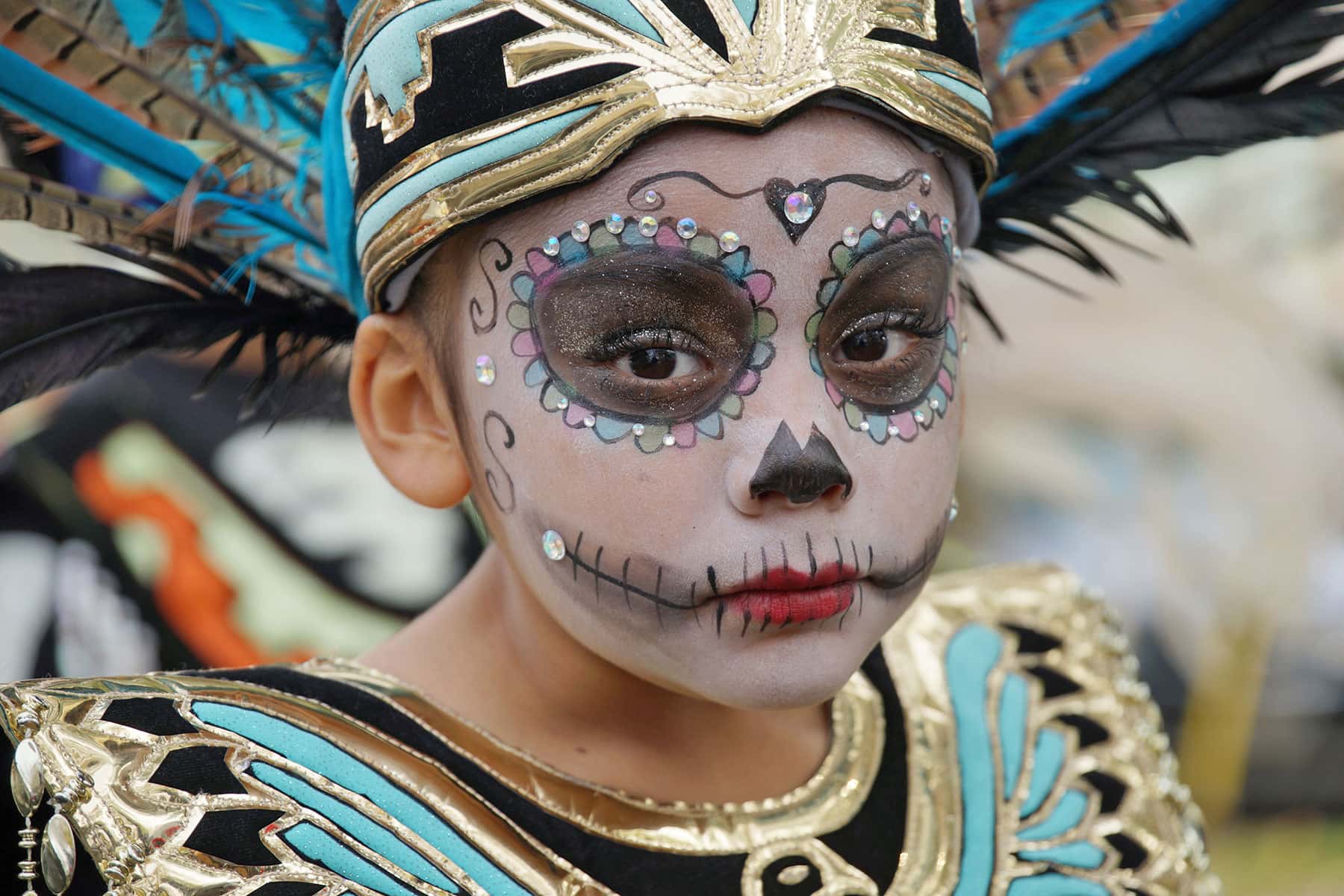 Residents of Milwaukee remembered the departed during the annual Day of the Dеаd celebration, held on October 29 at Walker Square Park on the city's Southside. The 7th Annual Día de los Muertos Festivities included a 5K walk/run, parade, art market, and cultural performances from the Latino community.
Día de los Muertos is a century-old Mexican holiday that honors loved ones who have passed away. It loosely coincides with the American tradition of Halloween, but it is a cheerful celebration with no spooky connotations.
Originating from the Catholic All Souls' Day as well as Aztec and other indigenous beliefs, it is a vibrant holiday that has little resemblance to the symbolism of Halloween.
Masks were traditionally worn, but the practice evolved. In modern times and people began painting their faces to look like skulls, with decorations to represent a deceased loved one or as a personal expression. It is seen as a chance to overcome the fear of death, and not the frightful meaning of Halloween skeletons.
Marigolds are used in abundance due to the belief that they invite the spirits of the dеаd back to earth. It is also the custom to build Ofrendas, small shrines with offerings to the loved ones who have passed away.
The Día de los Muertos parade in Walker's Point was founded by local artists and families working together to create cultural awareness, by educating the Milwaukee public about The Day of the Dеаd holiday traditions. Organizers wanted to share their deep cultural roots with neighborhoods, especially in the wake of local tragedies and acts of violence.
Because of Milwaukee's status as a segregated city with a crime problem, the project goal was to help stop the violence by teaching the traditions of honoring lives that have been lost to death. It invited public participation to allow individuals from diverse backgrounds to work together.
Crowds in the hundreds attended the event, with faces painted as skulls to reflect the festival's symbolism. A companion exhibit was also on display at the nearby Walker's Point Center for the Arts. The images presented here share moments from this cultural celebration of life.
Día de los Muertos: Event
Día de los Muertos: Performance
Día de los Muertos: Parade