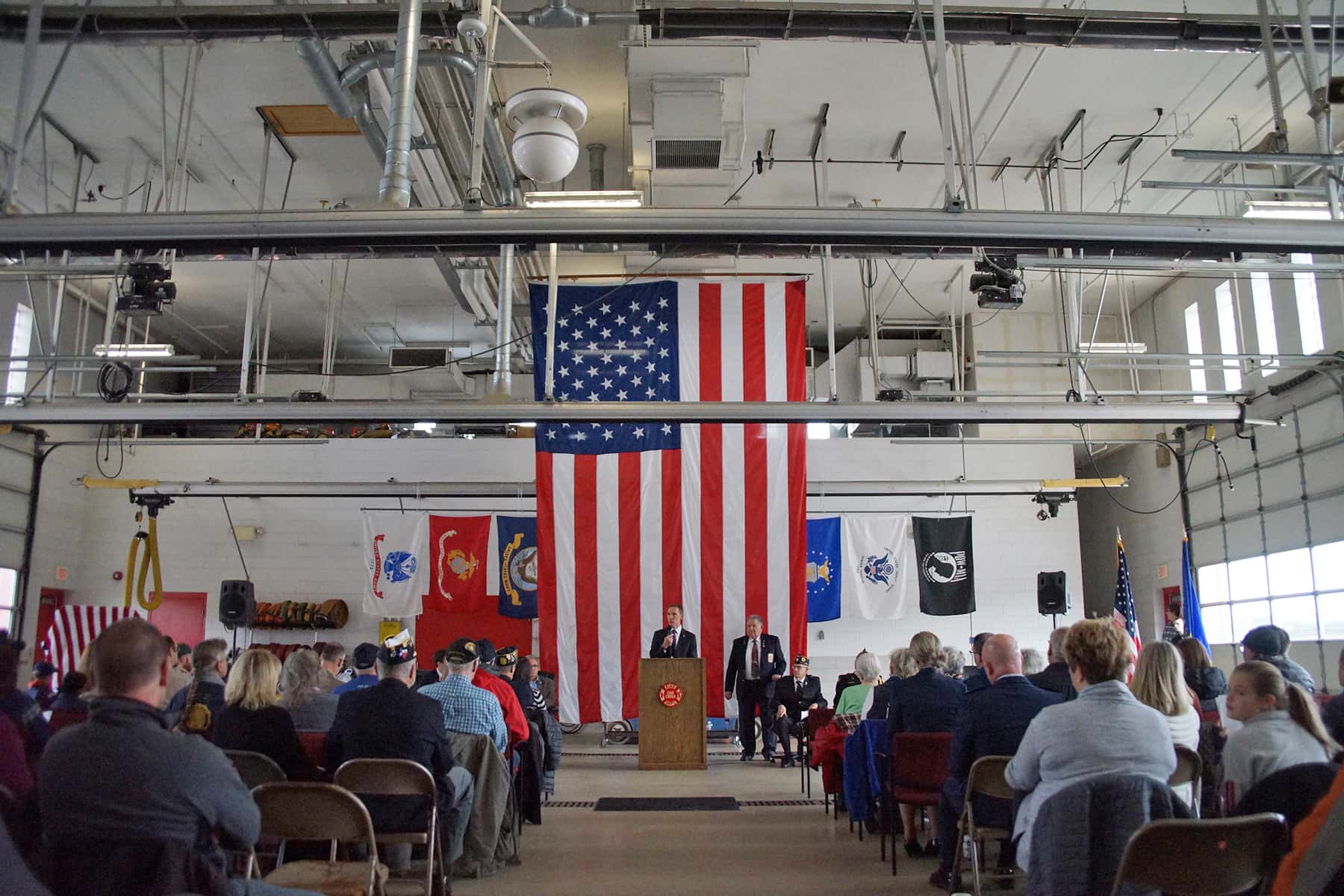 Before Milwaukee County hosts its Veterans Day of Honor and Parade on November 16, the suburban city of Oak Creek held its Veterans Day Ceremony on November 9 to thank current and former members of the U.S. military and their families.
The annual ceremony took place at Fire Station 3 in Oak Creek, with a participating crowd of a couple hundred area residents. The program to recognize and thank veterans was supported by VFW Post 8482, American Legion Post 434, and Local Scout packs.
Part of the event included the presentation of colorful recognition banners. Oak Creek designed the program to encourage the community to honor and recognize military personnel who resided in the city. The banners featuring Hometown Heroes were displayed at Drexel Town Square from Memorial Day until Labor Day. Each contained the profile of a military service member. The banners were presented to the honorees at the Veterans Day Remembrance Ceremony.
Event organizer Joe Maniscalco served as the program's master of ceremony, and guest speakers included U.S. Congressman Bryan Steil, State Representative Jessie Rodriguez, State Senator Chris Larson, and Oak Creek Mayor Dan Bukiewicz. John Edelblute was also recognized as the Oak Creek Veteran of the Year.
Originally known as Armistice Day, to mark the anniversary of the formal end of World War I on the 11th hour of the 11th day of the 11th month of 1918, it was renamed Veterans Day in 1954. While Memorial Day remembers Americans who died during their military service, Veterans Day honors anyone who has served in the United States Armed Forces.
These images document moments of the Oak Creek ceremony where members from the area community shared their appreciation for hometown heroes.