Not a Lockdown: Milwaukee implements "Stay at Home" directive in order to save lives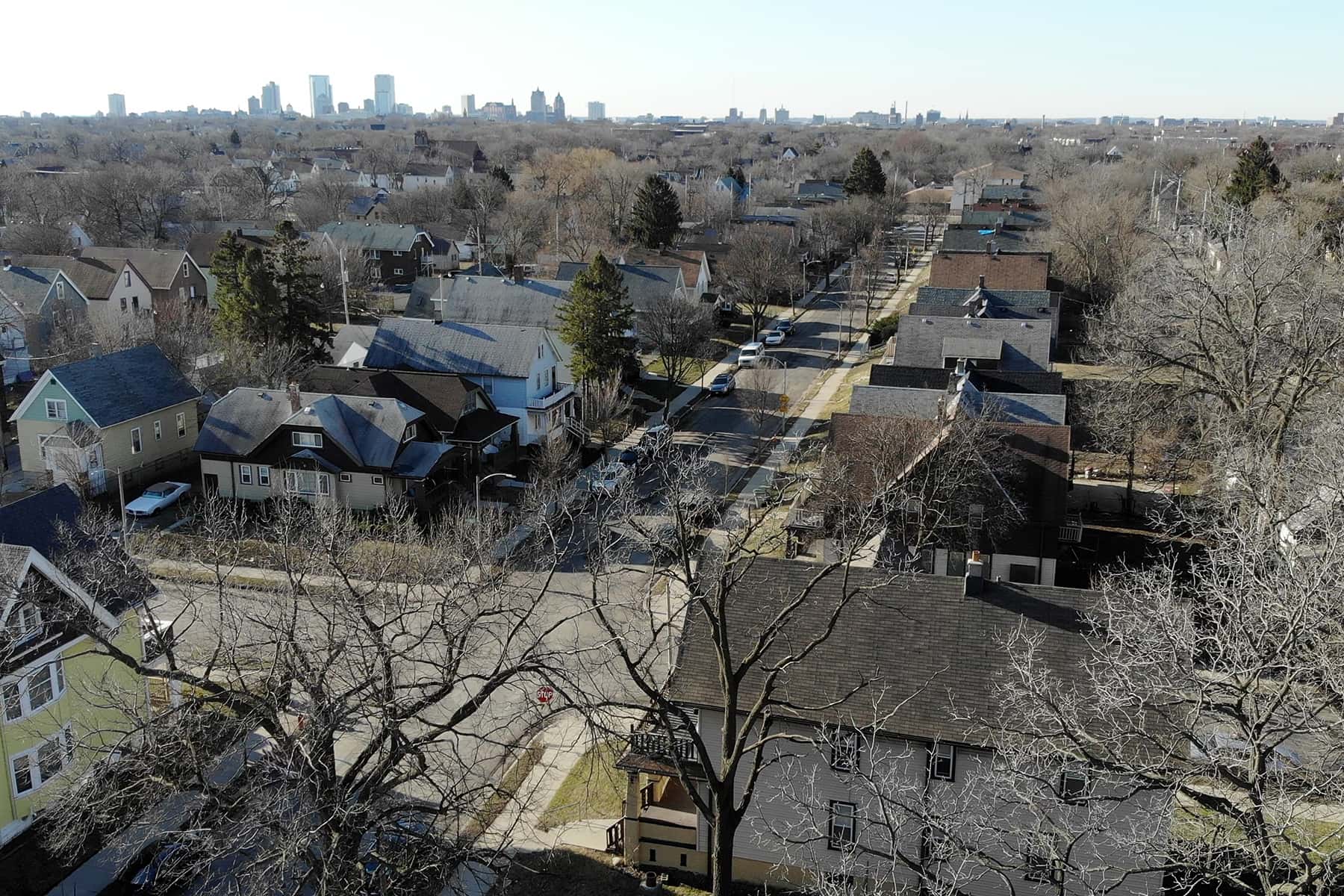 Mayor Tom Barrett and Dr. Jeanette Kowalik, Commissioner of Health, held a video press conference on March 23 to announce a "Stay at Home" order from the city, just as Governor Tony Evers was preparing to release a similar order statewide to address the pandemic.
The city's initiative came about after the north side of Milwaukee experienced three deaths from the COVID-19 in recent days. Mayor Barrett did not want residents to panic, but felt is was vital in the interest of public health to slow the spread of the coronavirus.
"I'm very pleased that the Governor is acting. This is something that we've been pressing since late last week, because we know how important this is. I view this as a life and death issue," said Mayor Barrett from his home. "I recognize that this creates a lot of hardship. I recognize that there are a lot of people who are hourly workers are temporary workers that are affected negatively. I recognize that this is putting mothers who have kids in very difficult situations when they're trying to deal with childcare. o the more we can concentrate our community efforts into defeating this, the faster our normal lives can get back to order. Once we are in a healthy situation, our economy can start to rebound."
The 66-year-old Mayor has been working from home via teleconference and videoconference since announcing that he was self-quarantining for 14 days on March 19. He came to the decision after consulting with public health officials, upon learning he had come into contact with someone who has tested positive for COVID-19. Mayor Barrett said during the press conference that he was feeling very well.
Dr. Kowalik is empowered under Wisconsin State Statue 252 to issue emergency health orders as an official for both the City of Milwaukee and Milwaukee County. She did not outline all the specifics of what the city's "Stay at Home" order would consist of until Governor Evers released his statewide version on March 24. The Milwaukee plan had been shared with the Governor and the two were mostly identical. Dr. Kowalik did reassure the public that basic human needs would be met.
"This is not a lockdown. This is only stressing that staying at home is the best way for us to prevent COVID-19 from increasing and causing more damage to our community," said Dr. Kowalik. "Another point I want to highlight is about our vulnerable populations. We have a homeless population here in Milwaukee, and we also have individuals that are not safe at home – they may be in domestic violence situations. So we are working with our partners to identify safer options for people that don't have stable housing during this period of time."
It remained unclear if the Milwaukee Police Department had the authority to arrest individuals who violated the order, but it was the Mayor's hope that residents would comply on their own.
"We're never going to have enough police officers," Mayor Barrett said. "We got reports over the weekend of people congregating around bars, around liquor stores and restaurants. That's exactly what we don't want to see happen. Our first goal is to have people comply without law enforcement being involved."
Mayor Barrett explained that the order would take effect in Milwaukee prior to the state order, because the city and county locations had more cases than anywhere else in the state. The city's order will go into effect at 12:01 a.m. on Wednesday, March 25. State Department of Health Services listed 416 confirmed cases of the disease in Wisconsin as of March 23, including five deaths.
"This is not an order telling everyone to shelter in place. This is important, because what we are trying to do here is create a safer community," Mayor Barrett said. "It is not to alarm anyone. This is not issued to cause a rush on the grocery stores. You can still go to the grocery stores. You'll still be able to go out and take walks. You'll still be able to go for a jog if you want to go for a jog. What we're trying to do is send the message, a very strong message, an exclamation point, on what we've said before – and what the governor is saying – about how serious this problem is."
Overnight, the Mayor's Office released a copy of the order from the Commissioner of Health, which outlined the citywide "Stay-At-Home" requirements needed to mitigate the spread of COVID-19. That PDF has been embedded, along side video from the March 23 press conference.
The
Milwaukee Independent
began reporting on what was then referred to as the mysterious "Wuhan Virus" in January 2020. Other local media did not picked-up on the story until many weeks later. Our early features focused on the economic impact, social issues, and health concerns long before other Milwaukee news organizations even mentioned the coronavirus. Over the following year, we have published hundreds of articles about the pandemic and how it has affected the lives of Milwaukee residents. This extensive body of work can be found on our
COVID-19 Special Report
page, a chronological index of links by month. Our editorial voice remains dedicated to informing the public about this health crisis for as long as it persists.
For medical resources, please visit the
CDC's COVID-19 page
or the
Wisconsin Department of Health Services
. All editorial content published by
Milwaukee Independent
can be found at
mkeind.com/COVID19
. With a mission of transformative journalism, our staff is free from commercial bias and are not influenced by corporate interests, political affiliations, or a public preferences that rewards clicks with revenue. As an influential publication that provides Milwaukee with quality journalism, our award-winning photojournalism and features have helped to achieve a range of positive social impact that enriches our community. Please join our effort by entrusting us with your contribution. Your Support Matters -
Donate Now