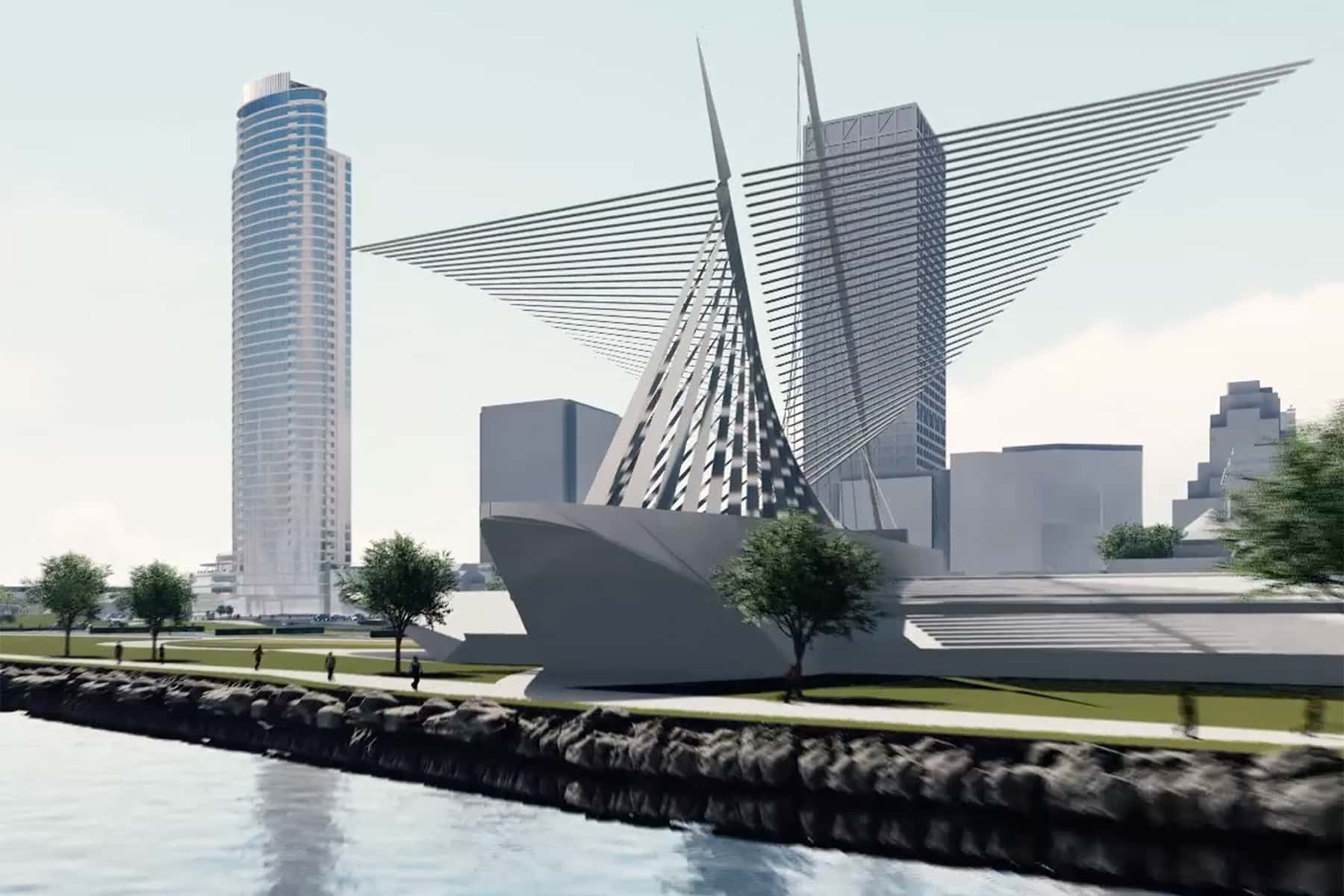 Barrett Lo Visionary Development released an animated rendering of The Couture on November 9, created by the project's Milwaukee-based design firm Rinka Chung Architecture, to show the next phase of evolution for the city skyline.
The U.S. Department of Housing and Urban Development recently requested that Rick Barrett and Tan Lo, the developers behind The Couture, to submit additional information for its loan guarantee application, allowing the project to move forward with its needed financing.
The video rendering's release comes about a week after this financial barrier was lifted, and allows the finalization of the construction timeline. Before the structural foundation can be poured, the City of Milwaukee must rebuild a sewer pipeline that runs under the site.
The base of the building and streetcar station are expected to be completed by late 2020. With a footprint of two-acre, the lakefront high-rise will be a 45-story, 750,000-gross-square-foot ellipse-shaped apartment tower consisting of two structures. Approximately 30,000 square feet of space will include two levels of underground parking and three levels of above ground parking.
First proposed in 2012, The Couture's plan consists of retail space, 322 apartments, tenant amenity space, and a public park. Unifying the two structures is a transit concourse that would include a stop for The Hop, Milwaukee's new Streetcar line, and the eastern terminus for Milwaukee County's planned east-west bus rapid transit system.