Lake Park's 4th of July celebration bonds 105 years of community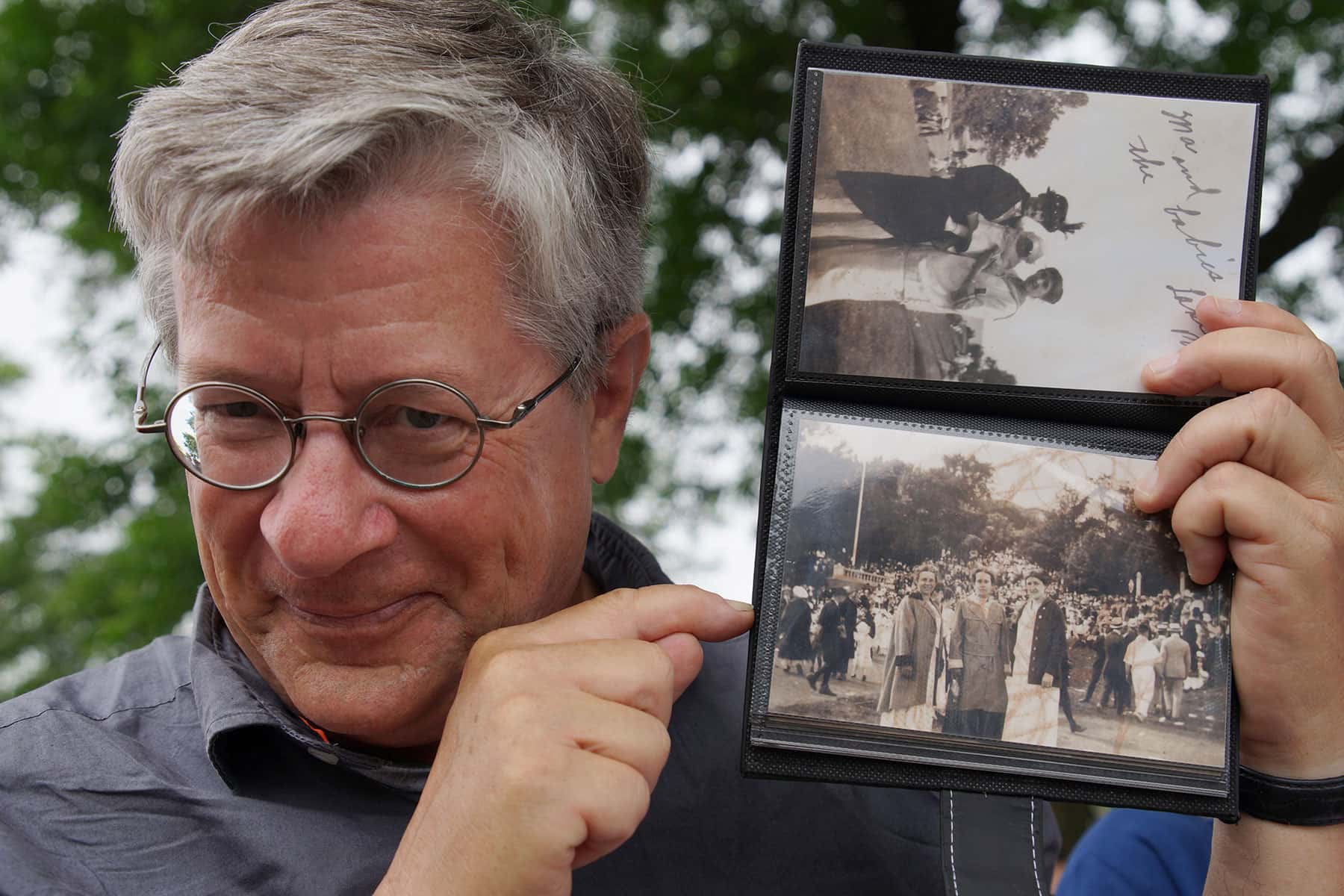 "For those who are creating memories here today, trust me, the roots will grow very deep." – John McGivern
Long before fireworks begin at night, people congregate along parade routes, gather around grills, and enjoy a day of shared leisure.
The 4th of July brings together people from all walks of life to celebrate American independence. It also preserves the Milwaukee community's long lasting tradition of uniting as one neighborhood family.
Since 1911, the Lake Park Fourth of July Celebration has filled the day with festivities, and hearts with gratitude by knowing what it cost so many to secure our freedom. Each year more than 2,000 people from the area gather at the park in celebration.
"When my wife Pat and I joined the Lake Park Fourth of July Committee over 50 years ago there were people getting their medals for 50 years of service. And back then I said who in the world does this for 50 years," said Tony Busalacchi, who was honored for his 50 years of service. "This celebration in Lake Park has been going on for at least 100 years.
The event kicked-off with a parade that began at Hartford Avenue School and Maryland Avenue School, then eventually merged to flow down Newberry Boulevard. Participants were rewarded with the customary treat of ice cream upon reaching the park.
"We start at the Hartford Avenue School at 9 o'clock with about five people. And by the time we get down here we have three hundred people," said Busalacchi.
"I think our Constitution, which says 'towards a more perfect union' is very ambitious in the word 'perfect' and very humble in the word 'more.' We always want to become more perfect, but we have to realize we will probably never actually be perfect," said Alderman Nik Kovac in honor of our Nation's birthday. "But we want to get better. So we need to acknowledge that 240 years is an amazing accomplishment."
After the parade and presentation of national colors, Alderman Kovac presented two civic recognitions from the Common Council.
Korean War veteran Phil Rozga was known throughout the Eastside of Milwaukee as the Master of Ceremonies for the 4th of July festivities at Lake Park. For more than 50 years he was a volunteer, 40 of those years he chaired the organizing committee. Rozga Passed away February 21, 2016, and the citation to his family was in recognition of his lifelong work for the community.
The 4th of July was also the most special holiday for the Casalena Family. This year, 2016, marked the 90th year of their picnic tradition, which has "become a treasured Eastside institution" that has drawn a long list of Milwaukee Mayors and community members. The family was honored for their heritage and local pride since 1926.
The day's events included the doll buggy and tricycle parade, with a contest for the best decorated bikes for kids, and a water balloon toss for teens and adults.
For those visitors who did not bring a picnic lunch, the park offered a returning specialty. The Gouda Girls were invited back with their food truck, because of the the overwhelming popularity of their previous inaugural year at the event.
The main highlight of the day was the talent contest. The shows's organizer, Jan Uebelherr, scheduled this year's program at noon and included bigger and better acts. Emmy award winning actor and Milwaukee native John McGivern was again the Master of Ceremonies.
"It is great to be back in Lake Park, a place that is part of the fabric of my childhood," said McGivern. "Every 4th of July we would ride our bikes down Bartlett Avenue to Bartlett School, which is no longer there. We would meet at 9 o'clock and make the ride down to Riverside Park, up Newberry Boulevard, and all the way to Lake Park, where Bartolotta's Bistro used to be just a big old empty barn."
McGivern recalled how the Lake Park ladies would hand out ice cream with wooden spoons, and the excitement of riding around while waiting for the bike decorating contest. "When we rolled them in front of the judges, sitting there was Carl Zimmermann, the legendary television journalist. That year I won first prize, with my sister's Barbie doll in a red dress tapped to the handle bars of my red decorated bike. The award was handed to me by Albert the Alley Cat."
Located on land with a prehistoric Indian Mound, Lake Park reminds visitors about the historical inhabitants of the area. Originally considered a "garden of the poor," Lake Park was part of a public park series built in the 1860s to offer the joys of natural beauty to local citizens who could not afford the manicured gardens of the wealthy. The esteemed landscape architect Frederick Law Olmsted was commissioned to design three of these parks, Lake Park, River Park (now Riverside Park), and West Park (now Washington Park). Lake Park still retains the original form and intent of its designer.
Mayor Tom Barrett addressed the audience during the talent show, saying that the event reminded him of what a wonderful community Milwaukee has. Regarding any likelihood that he would participate in the talent contest, the Mayor stated that "I wanted to be here, and I know we have a long, long history in Milwaukee of singing Mayors. But I have ended that tradition."
John Kraniak III of Madison shared his family story with Michael DeWan, current President for the Lake Park Fourth of July Association. Kraniak's grandfather, John Kraniak Sr., was President of the Committee during the 1940s, with the distinction of having his birthday on the same day.
"My Grandfather John Kraniak Senior started celebrating the Fourth of July at Lake Park in 1915. We have family pictures from that period with him and my future grandmother, Ruth Dane, down in front of the grand staircase," Kraniak said. "I started attending when I was under one years of age. When I was a little older, we loved exploring the park. I later learned about Frederick Law Olmsted and the work he did designing this beautiful place. So that legacy combined with my family history makes Lake Park very special to me. This is a home coming for me."
In the past, a great percentage of the cost of the Fourth of July celebration came from the City of Milwaukee and was supplemented by some businesses in the community.
"But as a community, we have begun to support this event in order to ensure its continued success," said DeWan in his fundraising statement. "The Lake Park Fourth of July Associating has decided to come directly to the community to ask for funds to guarantee the future of our traditional Fourth of July, hometown celebration."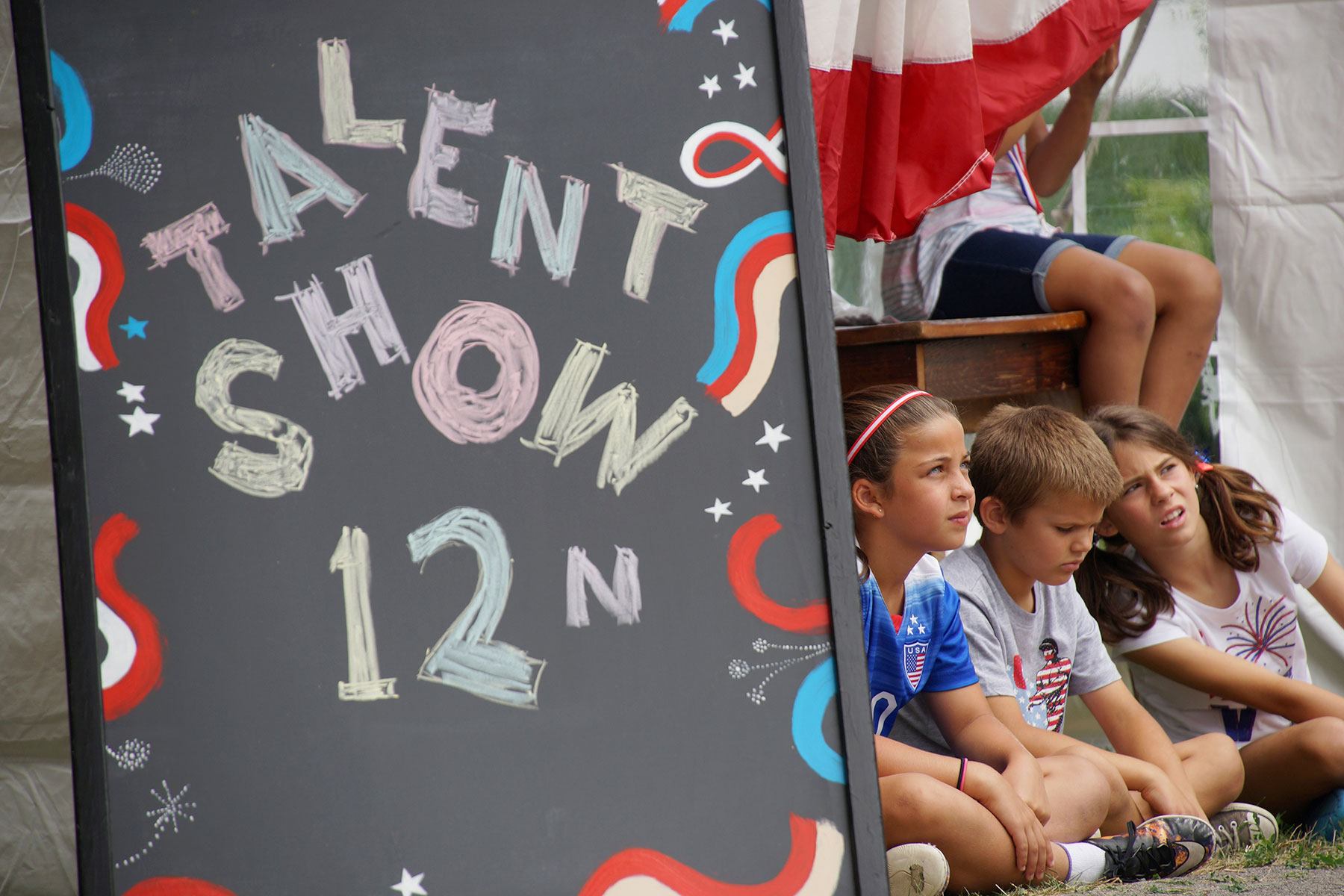 Read the article and view the photo essay that were produced as companion features for this news report.