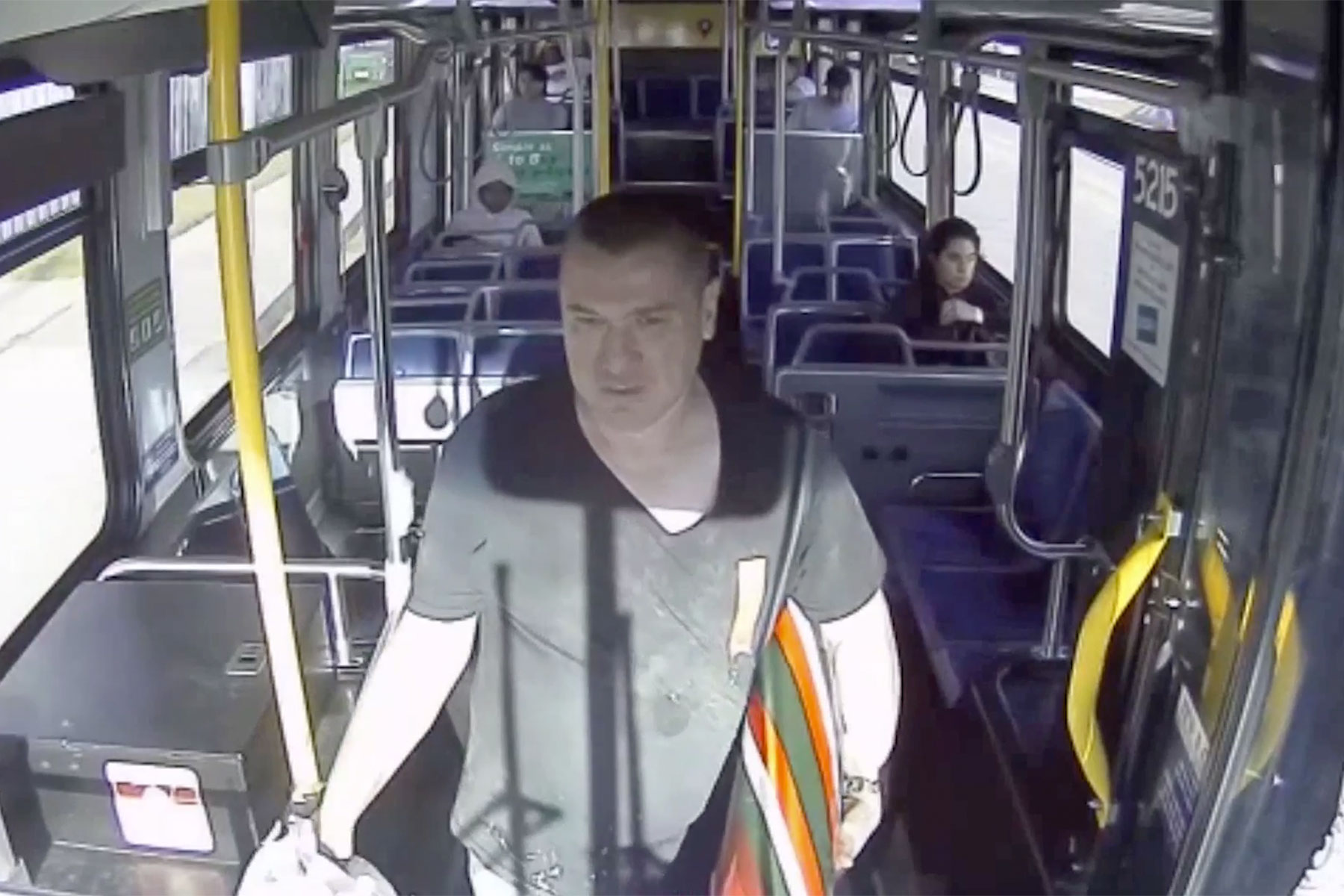 An investigation is underway into a daylight bus shelter heist recorded on video, and the art community has come together to work on replacing the stolen artwork with help from a personal donation from Milwaukee County Executive Chris Abele.
Just weeks after a one-of-a-kind artwork was put up on a Milwaukee County Transit System (MCTS) bus shelter in the Walker's Point neighborhood, a man tore down and stole the art. While police investigate the selfish crime, the Milwaukee art community is stepping up.
"I've heard from many artists who are frustrated by what happened and are now offering to do anything they can to help," said Gloria Ruiz-Santos, the artist who created the stolen work.
Gloria's piece, "Colorful Serape," is part of the popular Bus Shelter Art Project that MCTS kicked off this summer. The innovative program gives local artists access to the most exclusive canvases in town: MCTS bus shelters. Gloria's piece was installed on a bus shelter at 6th and National on July 30.
"Why would someone tear down something so beautiful? That is what we want to find out," said MCTS' Brendan Conway, who helped start the art program. "Whoever this man is, it's unlikely he's going to get away with it. Not only did the video cameras on our buses catch the criminal in the act, he also escaped the scene on a bus, meaning we have high definition images of the man."
All the video and pictures have been shared with Milwaukee Pоlіcе who are investigating the crime. Anyone who recognizes the man seen in the images can contact police at 414-933-4444.
"We love Milwaukee, we love art, we love Milwaukee art," said Milwaukee County Executive Chris Abele about the Bus Shelter Art Project.
County Executive Abele heard about the theft and made a personal donation of $10,000. That money will be used to re-install the stolen art and place more art across Milwaukee County bus shelters.
"Thanks to Chris Abele's generosity we can immediately right this wrong and also expand the program," said Libby Olbrantz, founder of The Bus Art Project MKE. "We appreciate all the people who are stepping up to donate to this great program that brings art into the community."
Gloria is also doing her part. She plans to sell special prints of her 'Colorful Serape' piece at this weekend's Walker's Point 5th Street Fest with proceeds going to the Bus Shelter Art Project.
The Bus Shelter Art Project is a collaboration between MCTS and The Bus Art Project MKE to spread art across Milwaukee County. The Bus Art Project MKE works with the artists and raises money to pay for the production and installation of the art, then MCTS provides the space.
In 2018, seven original pieces of art were produced and installed in bus shelters throughout the community, with more planned in future years.
© Photo
Milwaukee County Transit System