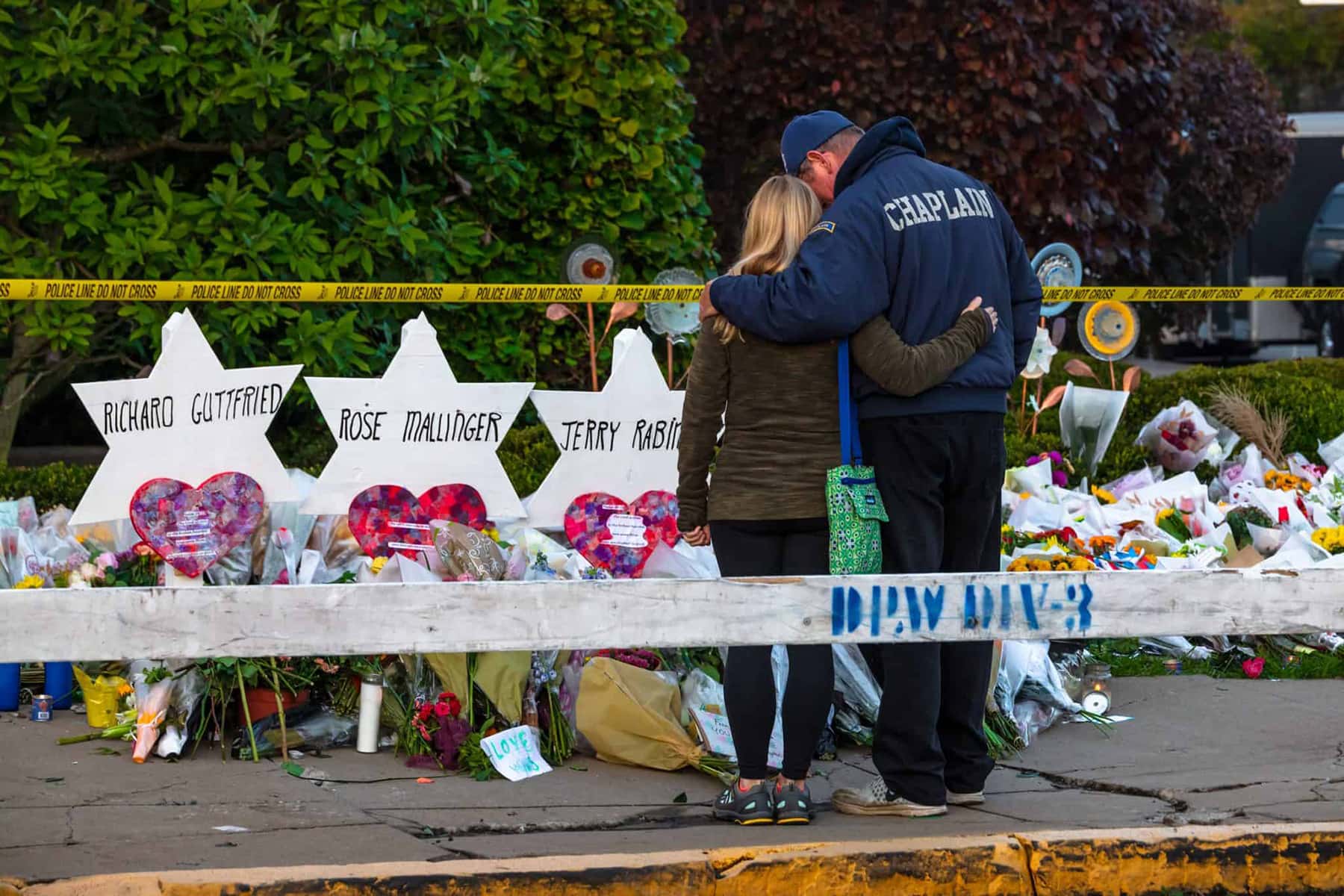 Anti-Semitic incidences are growing in Wisconsin, according to the Jewish Community Relations Council.
The Milwaukee Jewish Federation's council conducted an audit of 2019 anti-Semitic incidents and it shows a 55 percent increase in incidents from 2018 to 2019, and a 329 percent increase since 2015. There were 73 anti-Semitic incidents reported in 2019.
The audit shows an increase in anti-Semitic incidents such as harassment, threats, and assault; Hate group activity; references to the Holocaust, Nazis, and Adolf Hitler; conspiracy theories; and derogatory references to Israel and Zionism.
All have increased significantly, according to the audit. Incidences of direct harassment and assault jumped from 16 in 2018 to 40 in 2019, and more than half of those were harassment and threats. Elana Kahn, the director of the federation's Jewish Community Relations Council, said she couldn't pinpoint when exactly the council started the audit but knows the audit has been done for decades.
"Part of its role since it started in 1939 has been to monitor and respond to anti-Semitism," Kahn said of the council.
Kahn started her position roughly 10 years ago, and took up the task to look back and analyze what the data has been tracking. She said this type of harassment is different than what they have seen in the past. Kahn explained that most incidents involved written expression, but now events are becoming more personal by targeting one person or institution. This suggests a shift in people becoming bolder and more threatening when expressing anti-Semitic views.
Data has shown it is not that more people are anti-Semetic, it is that the people who are are expressing themselves more publicly. There were 10 incidents involving hate groups last year, according to the audit. That includes the distribution of flyers from the Ku Klux Klan with racist and anti-Semitic language, tweets from a former Wisconsin congressional candidate, and vandalism of synagogues.
There was a 50 percent decrease in high school incidents in 2019 compared to 2018, and vandalism decreased from 16 incidents in 2018 to 13 in 2019. But the number of incidents in middle schools grew from two in 2018 to seven in 2019. Five of those events were harassment involving references to the Holocaust, Nazis or Hitler. According to the audit, one report include information about a middle school student who said to a Jewish eighth grader, "Do you prefer gas or bullets?" and "Bring back Hitler so he can kill all the Jews."
"Like grownups say, enough information can be dangerous," Kahn said. "They (middle schoolers) know about a lot of things but often have the maturity to go with it."
The federation is working with other partners to insure there is high-quality education in schools about the Holocaust and other genocides. The federation hopes everyone considered as "other" or minorities continue to educate children, embracing their identity, speaking out against hatred, and building alliances.
"It's not just about supplying data, it's not just about telling the history. It's making sure that you do it in a way the helps cultivate empathy," Kahn added. "A society that accepts bigotry against Jews will likely accept bigotry against Muslims and against African Americans and against LGBT people and against immigrants and the list goes on. The real call to action for all of us is to band together and speak out against bigotry when it goes against any of us."
Donate: Wisconsin Public Radio