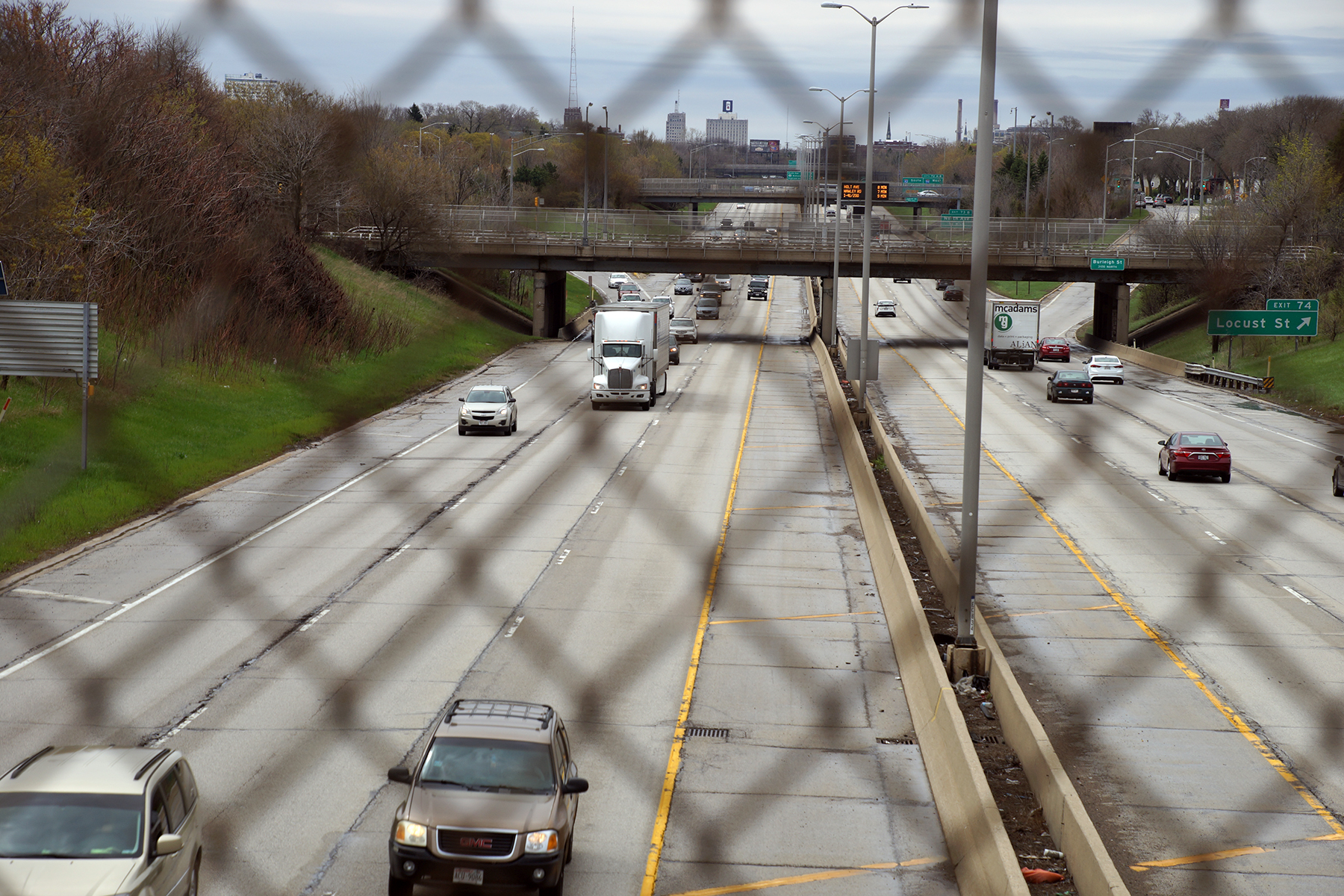 The state Legislature's budget committee voted to cut funding for public transit in Milwaukee and Madison by 50 percent over the next two years.
The transportation plan was approved on June 8 11-4 along party lines, with all Republicans voting in favor and all Democrats voting against it.
During the hearing, Republicans said they were cutting state funding for transit programs in the state's two largest cities because they were receiving hundreds of millions of dollars in federal coronavirus relief aid.
While funding for public transportation was cut, the plan still funds the controversial $1.1 billion Interstate-94 expansion in Milwaukee.
The 3-mile I-94 highway expansion was put on hold in April, so public comment could be collected by the state Department of Transportation following pushback from local politicians, environmentalists and community groups. A public comment period has yet to begin.
Cassie Steiner, senior campaign coordinator at Sierra Club Wisconsin, said the Joint Finance Committee's decision to fund the expansion project before public input has been solicited was irresponsible.
"This project as currently proposed will not address the congestion or safety concerns, and it will negatively impact air quality, surrounding neighborhoods and the climate," Steiner said in a written statement. "Adding insult to injury, the committee also made drastic cuts to Madison and Milwaukee's public transit funding. Public transportation serves as a vital connector for those who do not want to drive, cannot drive and cannot afford a car."
Karyn Rotker, senior staff attorney for the American Civil Liberties Union of Wisconsin, called the cuts to public transportation discriminatory.
"In Wisconsin, and especially urban areas like Milwaukee, people of color and people with disabilities disproportionately rely on public transportation to get to work, school, shops and hospitals, so these proposed transit cuts — especially when coupled with yet another massive highway project — are not only wrongheaded but discriminatory," Rotker said in a written statement.
The I-94 project is slated to begin in 2022.
Milwaukee County Executive David Crowley addressed the cuts on June 10 during the bi-weekly COVID-19 update, saying the loss of public transit funds is devastating because bus routes for people who depend on them to get to their jobs will have to be cut.
He said over the next two years, the decision by the budget committee would mean a loss of $40 million for the county — on top of a $110 million to $150 million annual budget gap the county is facing over the next six years.
"After the federal dollars are gone, we still have long-term fiscal sustainability issues stemming from the fact that we still have stagnant state funding and controls on local revenues," Crowley said. "The more cuts that we see creates more instability for us and could mean we have to make some tougher decisions down the line."
Despite the setback, there was a bright spot for public transportation in Milwaukee this week. After years of planning, Milwaukee County broke ground on Bus Rapid Transit, a 9-mile route from downtown Milwaukee to the Milwaukee Regional Medical Center in Wauwatosa.
The system will use battery-electric buses and will include 33 stations. Service is expected to start in fall 2022. Crowley said Bus Rapid Transit is an investment in equity.
"This is going to allow for more connections between major employment, education and recreational destinations throughout the county," Crowley said. "It's going to help us provide more efficient, higher quality services for people who don't have vehicles or families that only have one vehicle."
Access to public transportation is also something young professionals want to see in Milwaukee.
The city's Millennial Taskforce, which was created in 2019 to stop the city's brain drain, presented a report to the Milwaukee Common Council's Community and Economic Development Committee. They found quality transportation is among the top three criteria for choosing where to live for 66 percent of millennials, and that 54 percent of millennials would consider moving to another city if it had more and better transportation options.
Donate: Wisconsin Public Radio