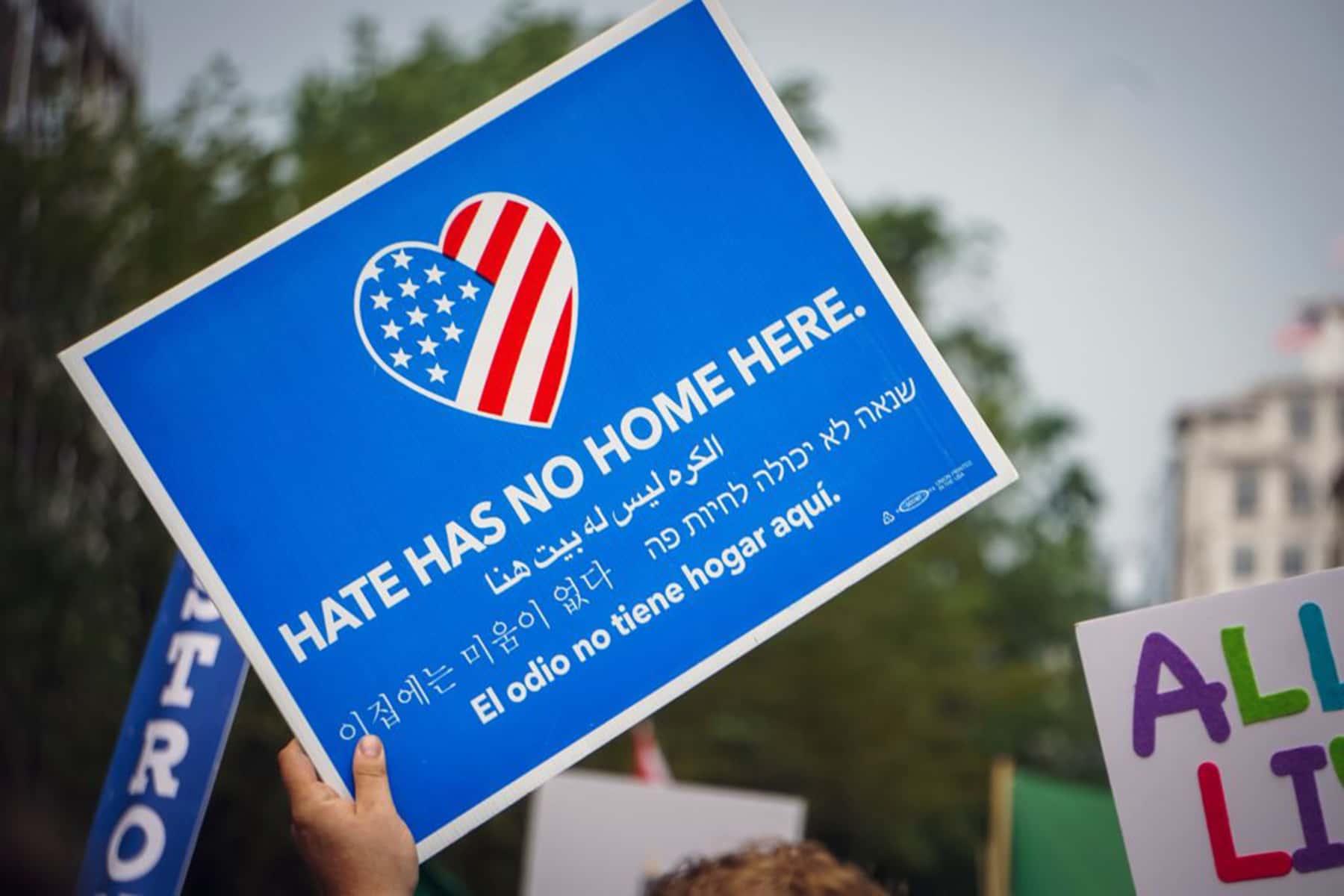 The Metropolitan Milwaukee Fair Housing Council (MMFHC) recently announced the formation of a coalition of organizations working together to support victims of hate-motivated incidents.
The coalition, which calls itself the Community Response Network, has developed a rapid response strategy when hate-motivated incidents occur in our region.
"Hate incidents based on race, religion, national origin, sexual orientation, disability and other characteristics can make victims feel isolated, afraid and alone," said William R. Tisdale, president and CEO of MMFHC. "Given that hate crimes are at a 16-year high, and are growing in aggressiveness and violence, it's imperative that our community pulls together to support victims in whatever ways they need."
When a member of the Community Response Network is made aware of a hate related incident, or when a victim contacts MMFHC directly, Network coordinators will work with the victim to ensure that their needs are being met and that they know they have access to support.
"Hate-motivated incidents may or may not involve criminal activity, but whether criminal or not, hate incidents hurt entire groups and communities, as well as individuals," said Pardeep Singh Kaleka, executive director of the Interfaith Conference of Milwaukee. "They spread fear and distrust, and can prevent victimized individuals and groups from participating fully and freely in community life. We're here to say that's not okay, and we won't stand for that in our neighborhoods."
Network members include MMFHC, IndependenceFirst, Disability Rights Wisconsin, Legal Action of Wisconsin, the International Institute of Wisconsin, Jewish Family Services, the Jewish Community Relations Council of the Milwaukee Jewish Federation, Diverse & Resilient, the Legal Aid Society of Milwaukee, the Interfaith Conference of Milwaukee, ACLU of Wisconsin, Sherman Park Community Association, and the Milwaukee LGBT Community Center, among others.
When hate incidents happen, Community Response Network members will work to connect victims with a wide variety of services. Depending on the victim's needs and wishes, these resources may include legal assistance, help pursuing a civil rights complaint, help finding permanent housing or emergency shelter, assistance accessing health care that includes mental health services to cope with the trauma inflicted by hate, support working with school systems, assistance approaching police, and support interacting with media.
According to Network members, hate incidents can take many different forms, and therefore victims' needs and wishes are wide-ranging. Some examples of hate-motivated incidents include vandalizing a home, place of worship or community center with symbols or words of hate, verbal name-calling and harassment, sending threatening messages in hard copy, in emails or texts, on social media, taking photos of people without permission, in a mocking or hostile way, property damage, stalking, posting hate group materials in public places, such as community bulletin boards, telephone poles and bus stop shelters, crimes such as arson, assault, and homicide.
Hate incidents can happen anywhere, but the most common places they occur is in or near homes and private residences, on streets, sidewalks and parking areas; in schools and colleges; in places of worship; and in other public places like restaurants, office buildings, and convenience stores.
Victims of hate incidents can contact the Community Response Network by calling the MMFHC main office line, 414-278-1240, and asking for Kori Schneider Peragine.