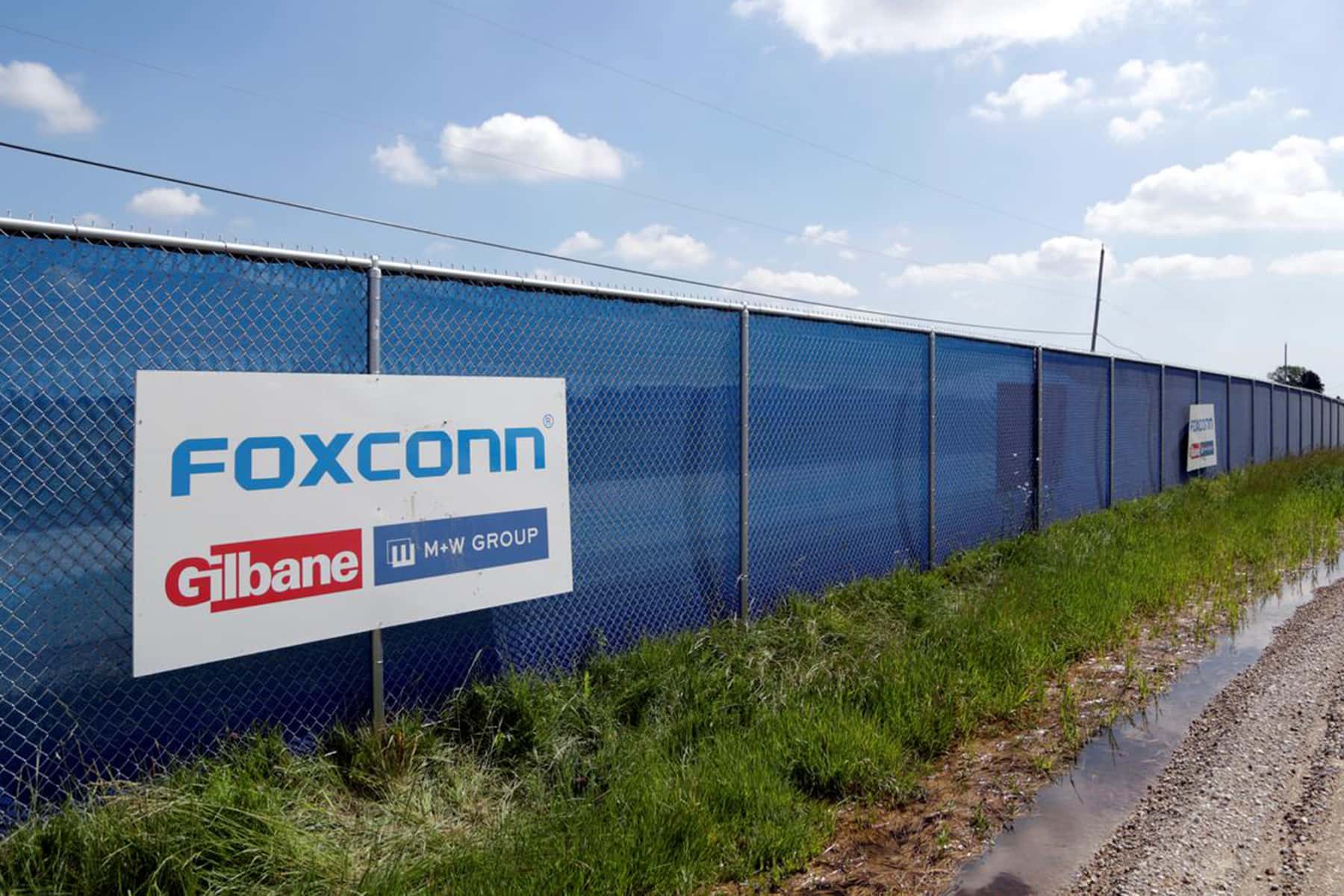 The unravelling of the promised investment in Wisconsin, touted by President Donald Trump as proof that he could revive America's Rust Belt, has set off a political storm and landed the world's largest contract electronics manufacturer in hot water.
According to media reports, Taiwanese electronics manufacturer Foxconn intends to drastically scale back its proposed Wisconsin operation, yet again. The latest developments in the troubled deal cut by Wisconsin Republicans raises new questions about their actions in December 2018.
During the lame-duck session before former Governor Scott Walker left office, one of many policies passed by Legislators to restrict the new legally elected Governor included a roll back of accountability and an increase of legislative power over the agency administering the agreement, the Wisconsin Economic Development Corporation (WEDC).
"While Foxconn was rolling back their commitment to Wisconsin, Speaker Robin Vos and Republican legislators took control of the agency in charge of the Foxconn deal and slashed accountability after Governor Walker lost his re-election," said Analiese Eicher, Executive Director of One Wisconsin Now. "So the question is: what did they know about Foxconn's plans to drastically cut back their end of the bargain, and when did they know it?"
According to reporting by the Nikkei Asian Review:
Foxconn Technology Group is putting production on hold at two flagship display projects worth a combined $20 billion, as the trade war raises uncertainty over demand. In the United States, a $10 billion investment in display production in Wisconsin has been suspended and scaled back. Foxconn's decision to delay work on the two factories throws into doubt the promise of fresh investment and employment at a sensitive time for both economies.
According to reporting by Reuters:
Foxconn, which received controversial state and local incentives for the project, initially planned to manufacture advanced large screen displays for TVs and other consumer and professional products at the facility, which is under construction. It later said it would build smaller LCD screens instead. Now, those plans may be scaled back or even shelved. Rather than a focus on LCD manufacturing, Foxconn wants to create a 'technology hub' in Wisconsin that would largely consist of research facilities along with packaging and assembly operations.
The interview, revealing that Foxconn was no longer interested in building a factory, triggered a wave of angry comments across Wiscsonsin.
"President Trump, Scott Walker, and Foxconn made promises to Wisconsin workers and taxpayers," wrote Wisconsin Senator Tammy Baldwin on Twitter. "Foxconn cannot be allowed to fall short of keeping their promises or break them."
The office of Governor Tony Evers released a statement saying that it was "surprised to learn about this development" and would "continue to monitor the project to ensure the company delivers on its promises to the people of Wisconsin."
Other elected officials in Wisconsin voiced their reaction to the news:
"Every step of the way Foxconn has overpromised and under-delivered," said Gordon Hintz, state assembly minority leader in a statement. "This news is devastating for the taxpayers of Wisconsin."
"Foxconn has broken its promises in Pennsylvania, Brazil, China, and now Wisconsin," tweeted Jimmy Anderson, a state representative. "Everywhere they've gone, the company has exploited taxpayers to line their pockets. Wisconsin Republicans should have known better."
"Foxconn has fallen short on another promise to our state. What was originally billed as a multi-billion dollar deal with thousands of new jobs is now slipping away. This is distressing news for Wisconsin taxpayers," said State Representative Mark Spreitzer. "State and local governments have already committed millions of dollars and delayed other critical projects to make the original deal work, and we deserve to at least see a return on those investments.
Foxconn released a statement saying that the company's need to be responsive to the global market environment necessitated a reconsideration of which technology will best suit the needs of its customers. Its commitment to the construction of the Wisconn Valley Science and Technology Park campus and the creation of 13,000 jobs in Wisconsin remained unchanged.
"Governor Evers and his administration have done a very good job of reaching out to company officials and developing a relationship that will protect our taxpayers' interests and at the same time, give Foxconn the ability to be successful in Wisconsin," said Mark Hogan, Secretary and CEO the WEDC.
In the next 18 months, the company said it plans to construct:
A liquid crystal module backend packaging plant
A high precision molding factory
A system integration assembly facility
A rapid prototyping center to help startups test out their hardware ideas and concepts which will go in line with building the AI 8K+5G ecosystem
A research and development center
A high-performance data center inside the park or in the vicinity
A town center to support the people working in the Wisconn Valley Park
While the tax credits promised to Foxconn total $4B, the company was required to hit certain milestones in order to continue to receive them. It missed the first of these milestones in December when it only hired 178 people, rather than the 260 it was required to hire to receive a $9.5M tax credit.