Virtual reality exhibit warps into Sci-Fi Family Day experience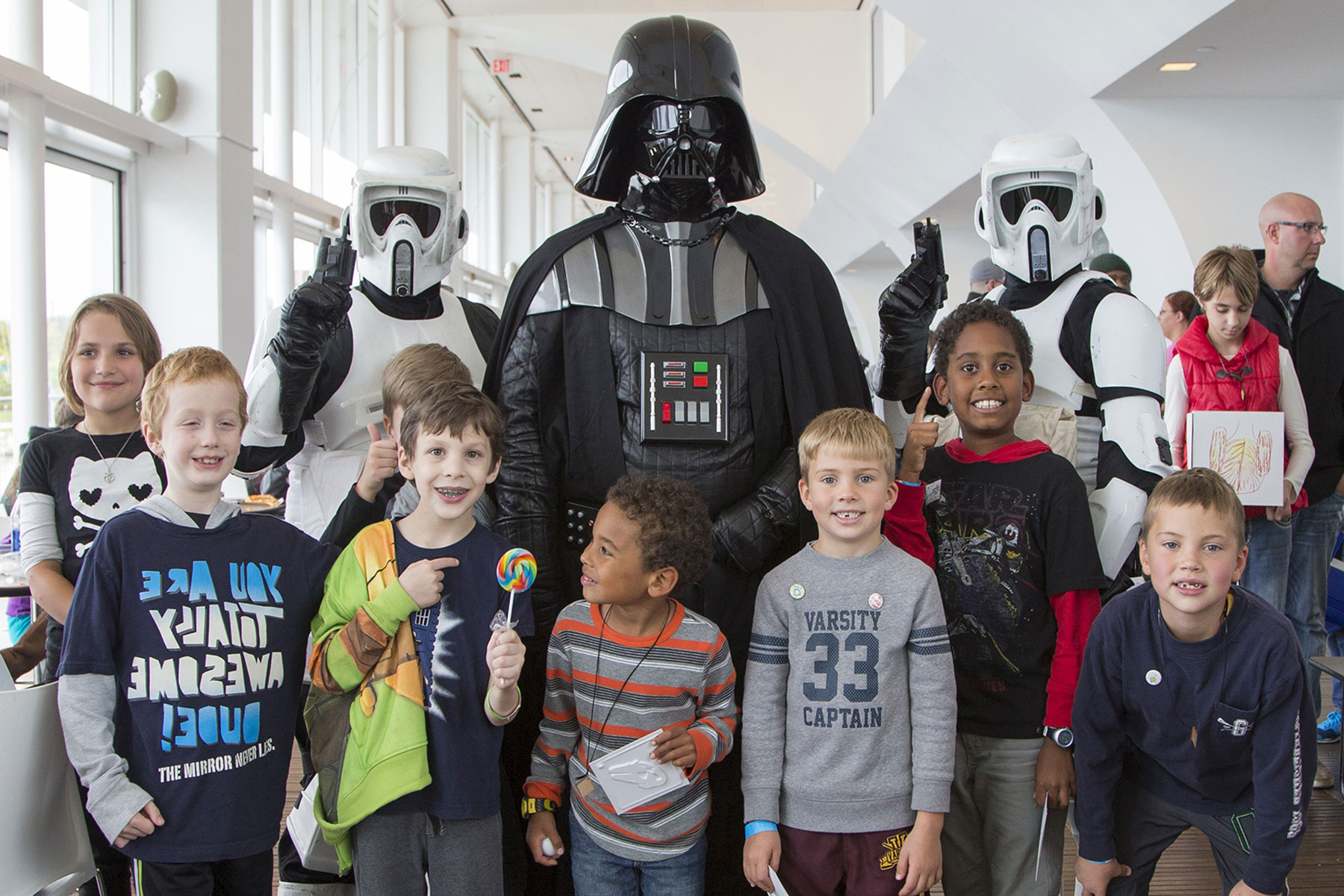 Sci-Fi Family Day, Discovery World's most popular annual special event, is back and bigger than ever on September 30.
Fans of all ages have the chance to meet their favorite science fiction characters, experience unforgettable theatrical performances, create limited-time-only sci-fi themed projects, and enter a magical sci-fi world with a brand new virtual reality experience, all included in the general admission price.
Discovery World will offer brand new experiences to this year's Sci-Fi Family Day. The public can explore the worlds of science fiction firsthand within the Virtual Explorer exhibit, where visitors can test their Lightblade VR ability by deflecting lasers and battling against evil lords.
Sci-Fi Family Day marks the first time that a new virtual reality experience will be offered in conjunction with a special event. The VR exhibit opened in partnership with MilliporeSigma earlier in 2017.
"This year's Sci-Fi Family Day is going to be our best yet," said Discovery World President and CEO Joel Brennan. "Not only will all of the amazing experiences from past events return, but we're able to offer new interactive opportunities for our guests thanks to our partnership with MilliporeSigma. Virtual Reality adds another dimension to this event and to the guest experience at Discovery World, and we're ecstatic to be able to share this new technology with our Members and guests."
Guests will have opportunities to meet the amazing characters of the sci-fi universe courtesy of the 501st Legion, Wisconsin Garrison, R2 Builders Group, Wisconsin Ghostbusters, Milwaukee Time Lords, and Heroes Alliance.
A Lightsaber and Battle Demonstrations with E.D.G.E. of Orion will offer an immersive experience, along with a Battle Royale demonstration that dissects the likely outcome of lightsabers versus Bat'leths.
Visitors will have the opportunity to build unforgettable creations with the Kenosha LEGO Users Group, and also be invited to participate in demonstrations alongside the International Fantasy Gaming Society and Magnetag.
Other activities include meet-and-greets with artists such as Backwoods Press, MilRAWkee Alt, local comic creator Tim Demeter, and sidewalk chalk artist Eric Donovan.