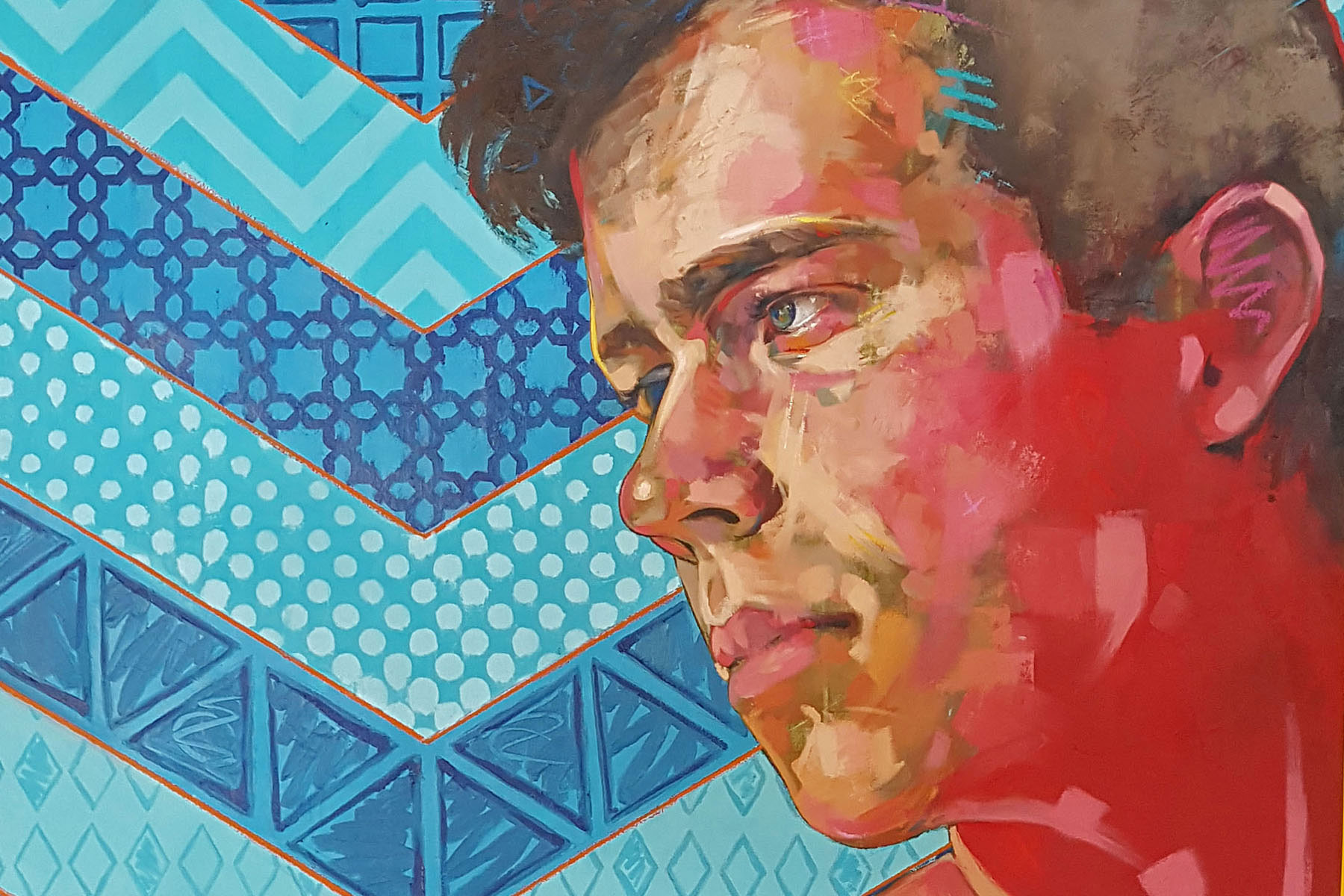 TIMELINE is an exciting annual exhibition, which reflects on the past year of work by all of RedLine Milwaukee's Artists in Residence (AiR) produced in 2016, and opens to the public on gallery night July 21.
These artists explore various media and disciplines while they comment on subject matter that is important to them and as a result, the show is reflective of current trends in contemporary art.
RedLine Milwaukee's innovative residency program is a sound platform from which to examine the critical issues facing contemporary artists today. This year features an outstanding artist lineup which includes Jill Sebastian, Blanche Brown, Dara Larson, Marc Tasman, Melanie Ariens, Ann Wydeven, Nirmal Raja, Anja Notanja, Jule VonDerVellen, Clayton Haggarty, Jake Hill and Cynthia Hayes. Highlights of this year's exhibition include:
Ann Wydeven's piece about the internal beauty concealed in a form that is considered for a moment and then forgotten. The sculptural work is a two part cement piece with a mosaic in its center that invokes an open geode.
Blanche Brown's work in TimeLine challenges our present perceptions or misconceptions about connections. Human connections, though extremely important, are often devalued and diminished today's fast-lane culture. The necessity of maintaining or remaining connected cannot be overstated; it is fundamental to the human experience.
Marc Tasman continues drawings in the series Transformative Commentary which are a mashup of Leonard Cohen's lyrics from each of the eight songs from his 1988 Album, "I'm Your Man," paired with portraits of politicians and activists that figured prominently in 2016. All of the drawings in the Transformative Commentary series were planned earlier in 2016 but these last three in the series exhibited in the RedLine Timeline exhibition were completed after Leonard Cohen's dеаth and the U.S. Presidential Election last November.
The RedLine Milwaukee building includes exhibition space, artist studios, art accelerator spaces, a community printshop and papermaking studio. The RedLine Milwaukee AiR program is longest term residency program in the country.
RedLine Milwaukee is an urban laboratory that seeks to nourish the individual practice of contemporary art and to stimulate the creative potential of the local community to which we are linked.