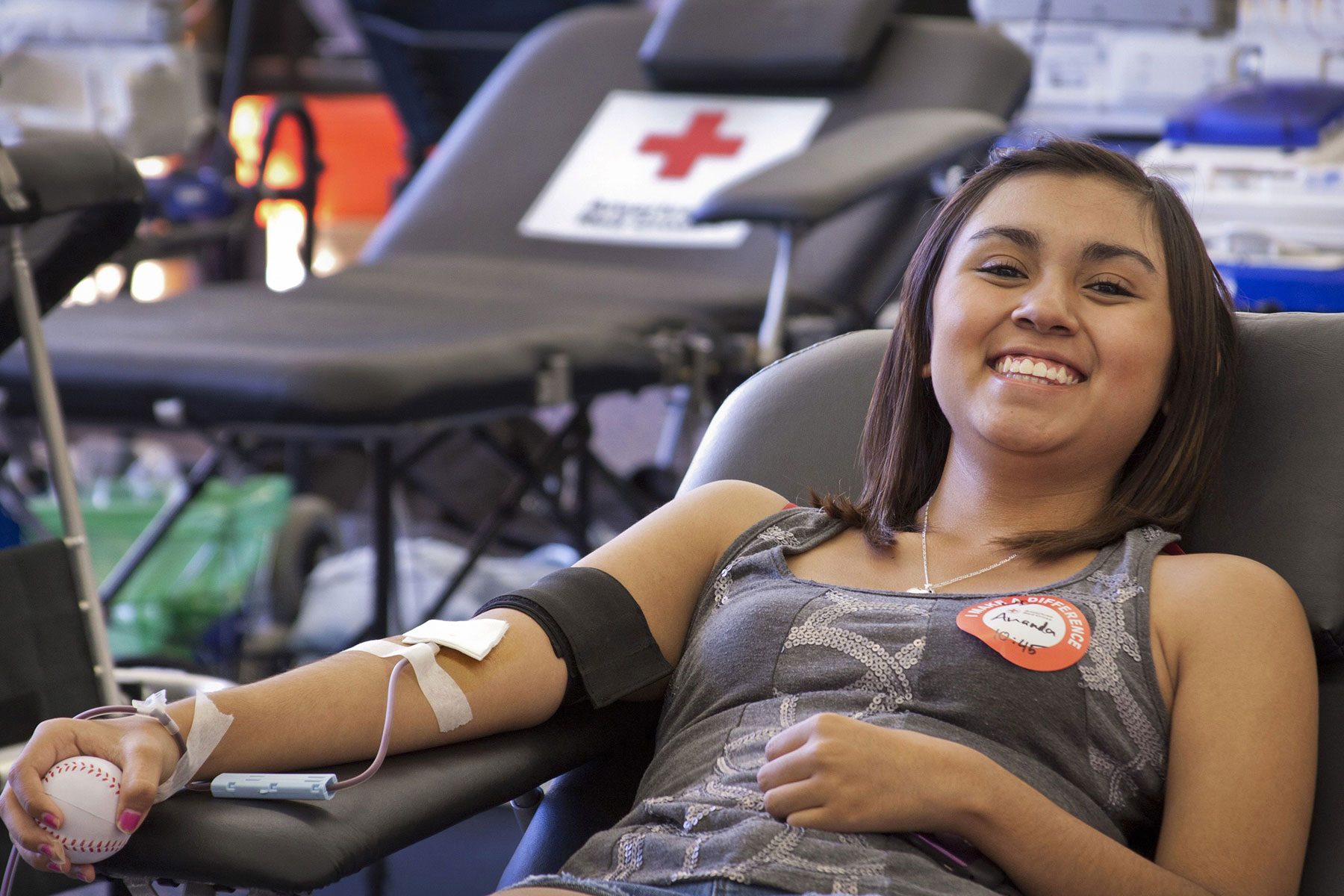 Thousands of people have responded to the emergency call for blood and platelet donations issued by the American Red Cross in early July, but there continues to be a critical summer blood shortage.
After issuing the emergency call, the Red Cross has experienced a 30 percent increase in blood donation appointments through mid-July. Eligible donors of all types are urgently needed. About half of the appointments were scheduled by donors using the free Blood Donor App or at redcrossblood.org.
Despite this improvement, blood products are still being distributed to hospitals as fast as donations are coming in, so more donations are needed to meet patient needs and replenish the blood supply.
"The blood supply is like a cell phone battery, it constantly needs recharging," said Laura McGuire, external communications manager of the Badger-Hawkeye Blood Services Region. "We sincerely appreciate those who have responded to the call to help save lives and encourage those who haven't to consider rolling up a sleeve and give the gift of life. It only takes about an hour but can mean a lifetime for patients."
Nearly 61,000 fewer blood donations than needed were given through the Red Cross in May and June, prompting the emergency call for donations in early July. The shortfall was the equivalent of the Red Cross not receiving any blood donations for more than four days.
How to help
To schedule an appointment to donate, use the Blood Donor App, visit redcrossblood.org or call 1-800-RED CROSS (1-800-733-2767). Donation appointments and completion of a RapidPass online health history questionnaire are encouraged to help reduce the time it takes to donate.
Who blood and platelet donations help
Blood shortages could lead to delays in patient care, something Arthur Bourget learned firsthand after being diagnosed with leukemia in July 2007. When he arrived for his second blood transfusion, he was told the blood he needed was not available. He waited eight hours for blood to arrive and to receive the transfusion he needed that day.
"One thing that I committed to my wife was that I was going to beat leukemia, no matter what, and I was going to do that," said Bourget. "But what I wasn't going to be able to do was survive without the blood that I needed."
Bourget went into remission following a successful treatment plan, which included 28 blood and 34 platelet transfusions. He has been a faithful advocate for blood donations ever since.
"If it wasn't for the generosity of volunteer blood donors, I would not be here today," he said. "My daughter would not have a father, and my wife would not have a husband. Thank you and please give blood. You may never know the life you have saved, but I guarantee they will never forget you."
© Photo
Jody Lane / American Red Cross