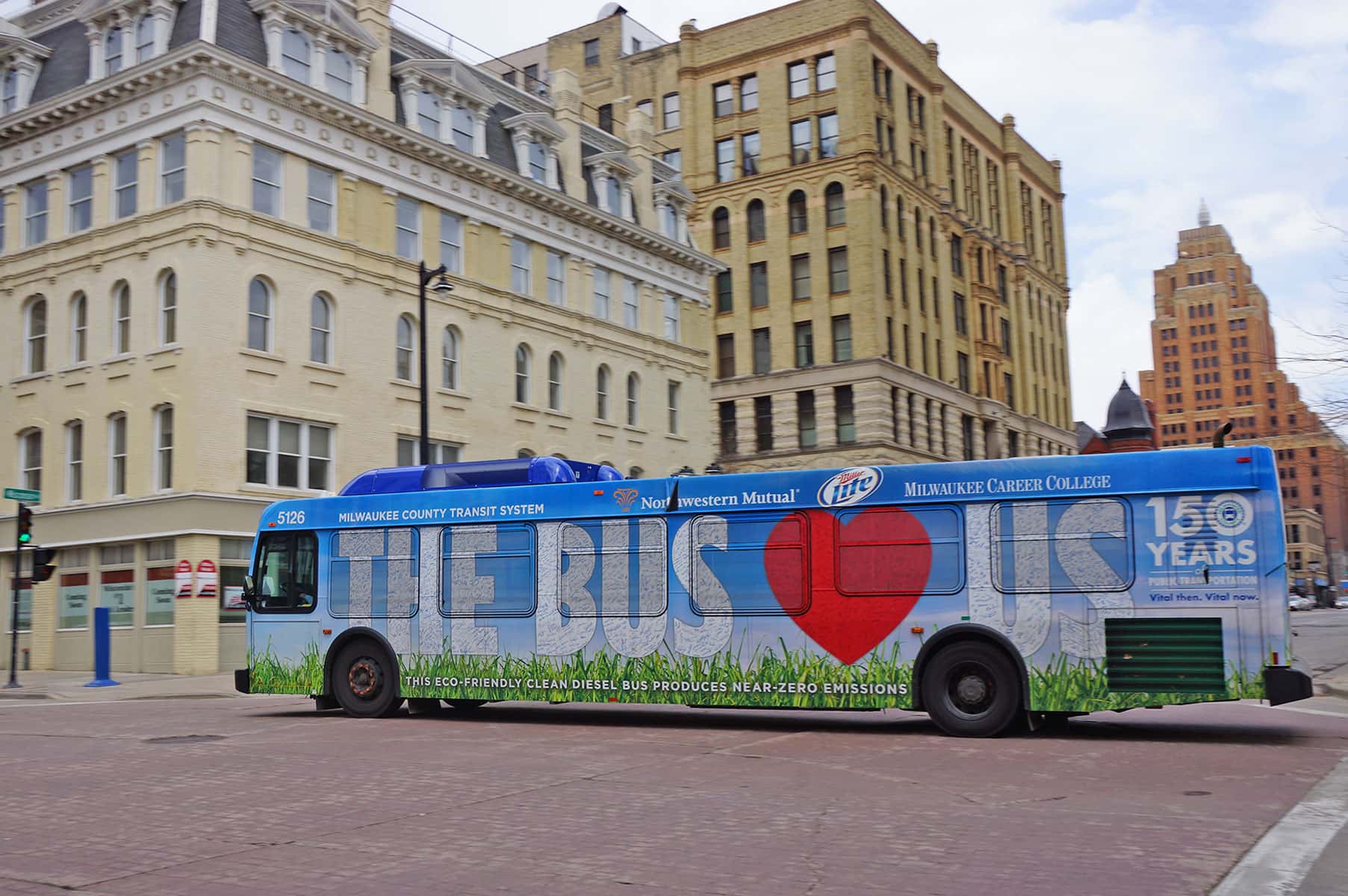 From Bay View to Bronzeville, from West Allis to Westown, the Milwaukee County Transit System (MCTS) provides hundreds of rides every day to people in wheelchairs and mobility devices.
The hard work of MCTS drivers and staff means greater accessibility, and that dedication and service is being recognized by national travel writer John Morris. In a recent post for Wheelchair Travel, Morris applauded MCTS for their outstanding service to the ADA community across Milwaukee County.
"During my time in Milwaukee, I was forced to rely entirely on public transit, as there are no wheelchair accessible taxis in the city," said Morris. "Although services for the disabled are lacking in many transportation systems, that is not what I found in the Beer City."
Wheelchair Travel, a blog dedicated to spreading the world about wheelchair accessible experiences and opportunities, recognizes MCTS as an easy system to get around. After his recent trip to Milwaukee, Morris wrote glowing reviews on everything from bus frequency, the trip planner at RideMCTS.com, schedules and bus stop locations. Morris also shared a tip that we highly recommend: visitors should purchase the MCTS M•CARD to save money and time.
"Every time I boarded the bus, the driver secured my chair without my having to ask," adds Morris. "I was treated with the utmost respect, and really enjoyed riding the city bus."
Public transportation plays a vital role in urbanized communities; a role that is particularly important for people who do not own a car. This includes individuals with low-incomes, as well as many persons with disabilities, children, college students and seniors. It helps them get to and from work, and to access amenities and services. Access to the grocery store, employment, medical care, and other community services are vital components of a healthy, productive life. Without this reliable transportation, the elderly, individuals with disabilities, and other transit dependent populations, would lose independence in their day-to-day activities.
"MCTS works hard every day to improve accessibility for all riders and we're proud to see that work highlighted to a nationwide audience," said MCTS Managing Director Dan Boehm. "From the MCTS New Freedom Program, to all of our drivers who undergo wheelchair and mobility device training, our mission is clear – reduce barriers and increase access to everyone."
Morris' full story on MCTS and public transportation in Milwaukee can be found at wheelchairtravel.org.