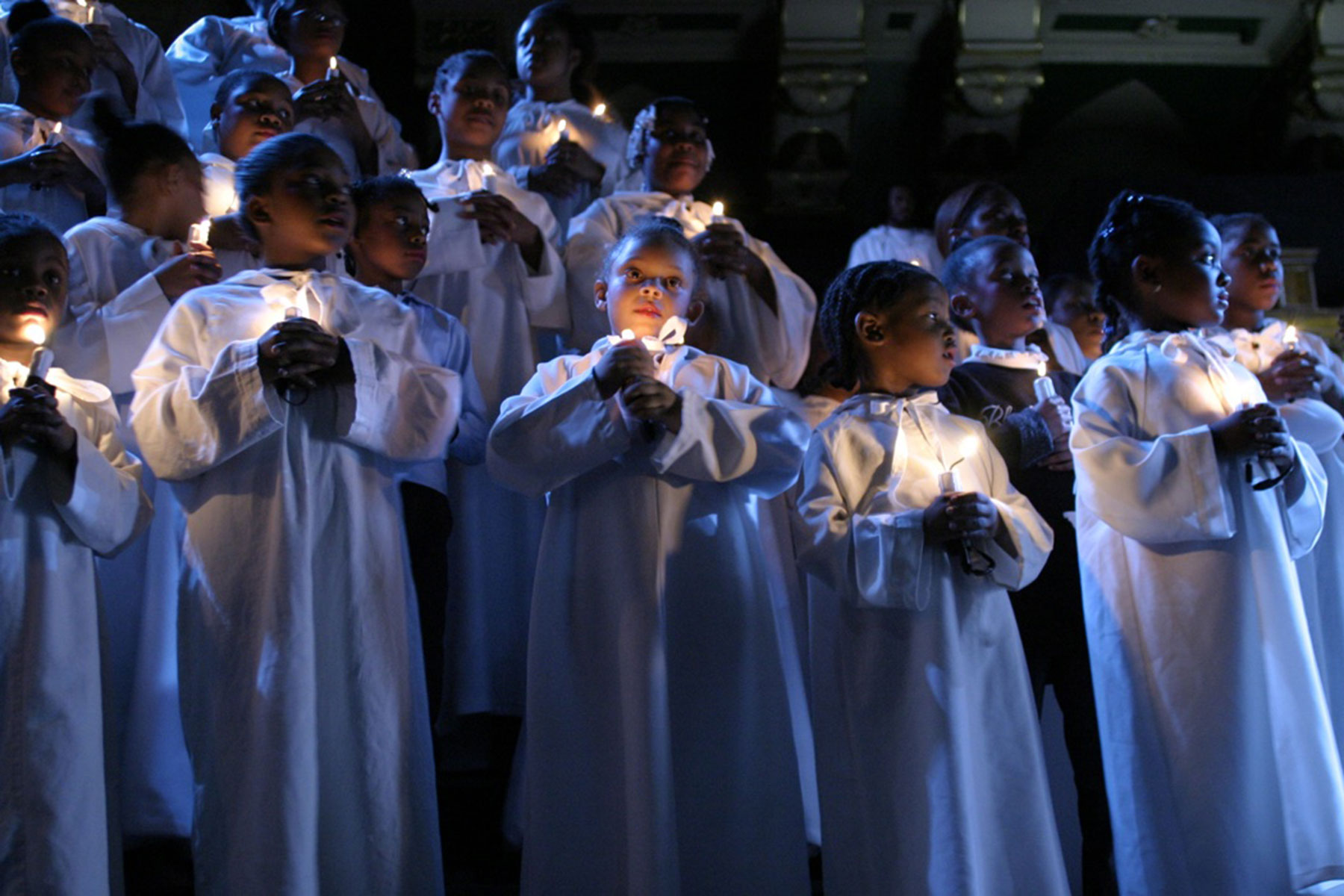 Black Nativity by Langston Hughes will open December 1st and debut an all new Black Nativity 2016 for its second season at Wilson Theater in Vogel Hall.
This year's run will take place over two weekends and features new Director, Malkia Stampley. Black Nativity by Langston Hughes is produced by Black Arts MKE (formerly Black Arts Think Tank) with the Marcus Center for the Performing Arts.
Black Nativity by Langston Hughes is a heartwarming and moving gospel song play. The power of gospel music, telling the story of this beloved, family friendly classic that began with the first star in Bethlehem almost two thousand years ago. Black Nativity 2016 will link this timeless and inspiring story of hope to relevant themes occurring throughout our community and the country today. "Black Nativity is an opportunity to use our recent stories to represent the storytellers, our neighbors, leaders, future leaders, everyday working folks, activists, warriors, and friends who desire to tell the good news of hope. These same people have stories of those who have overcome all odds to be the light and catalyst for change in their communities" says Director Malkia Stampley.
"Black Nativity is becoming a new holiday musical tradition in Milwaukee, and we're proud to continue to showcase the incredible talent in this community" says Co-Producer Barbara Wanzo. In addition to Stampley, Black Nativity 2016 features several fresh young performer faces and three cast members returning from last year. "We think this modern take on the Hughes' classic will be appealing to the entire community and in particular youth, young adult professionals and families. We need their support for the future sustainability of African American arts in our community" adds Wanzo.
"The Marcus Center for the Performing Arts understands the importance of African American arts in our community for the ENTIRE community" says Marcus Center President and CEO, Paul Mathews. Mathews continues, "As the community's performing arts center, it is our vision at the Marcus Center to provide the setting for outstanding cultural experiences like Black Nativity, where the arts come to life for future generations."
Black Nativity runs December 1st through December 11th, Thursday through Sunday. Saturday and Sunday matinees available. Community Preview Nights feature special pricing for adults and children on Wednesday, November 30th and Wednesday, December 7th performances only.
About Black Arts MKE
Our mission is to continue building strong, sustainable African American arts organizations in Milwaukee that preserve and promote the history and culture of the African diaspora and inspire creativity in future generations. We're committed to exposing diverse audiences to cultural programming. We engage hundreds of urban, underserved and under-resourced children, families, and audiences through educational outreach, public performances, special events and community collaborative partnerships. Black Arts MKE is a proud UPAF Affiliate and Resident Group at the Marcus Center for the Performing Arts. Black Arts MKE is a 501(c)(3) nonprofit corporation.
About the Marcus Center
Established in 1969, the Marcus Center for the Performing Arts is the premier performing arts community gathering space in Southeastern Wisconsin. As the Marcus Center moves into its 47th year, it continues to build bridges between diverse members of our community through high-quality arts entertainment in the region and the state. The touring Broadway series, sponsored by Associated Bank, is recognized as bringing the best of Broadway entertainment to Milwaukee for the past 20 years and provides opportunities to educate, entertain and engage audiences. The Marcus Center is also the home to the Milwaukee Symphony, Milwaukee Ballet, Florentine Opera, First Stage plus a variety of other important community and family events throughout the year. For more information about events visit the Marcus Center website at www.MarcusCenter.org. The Marcus Center is a private non-profit 501(c) 3 corporation and is a dedicated veterans memorial in Milwaukee.