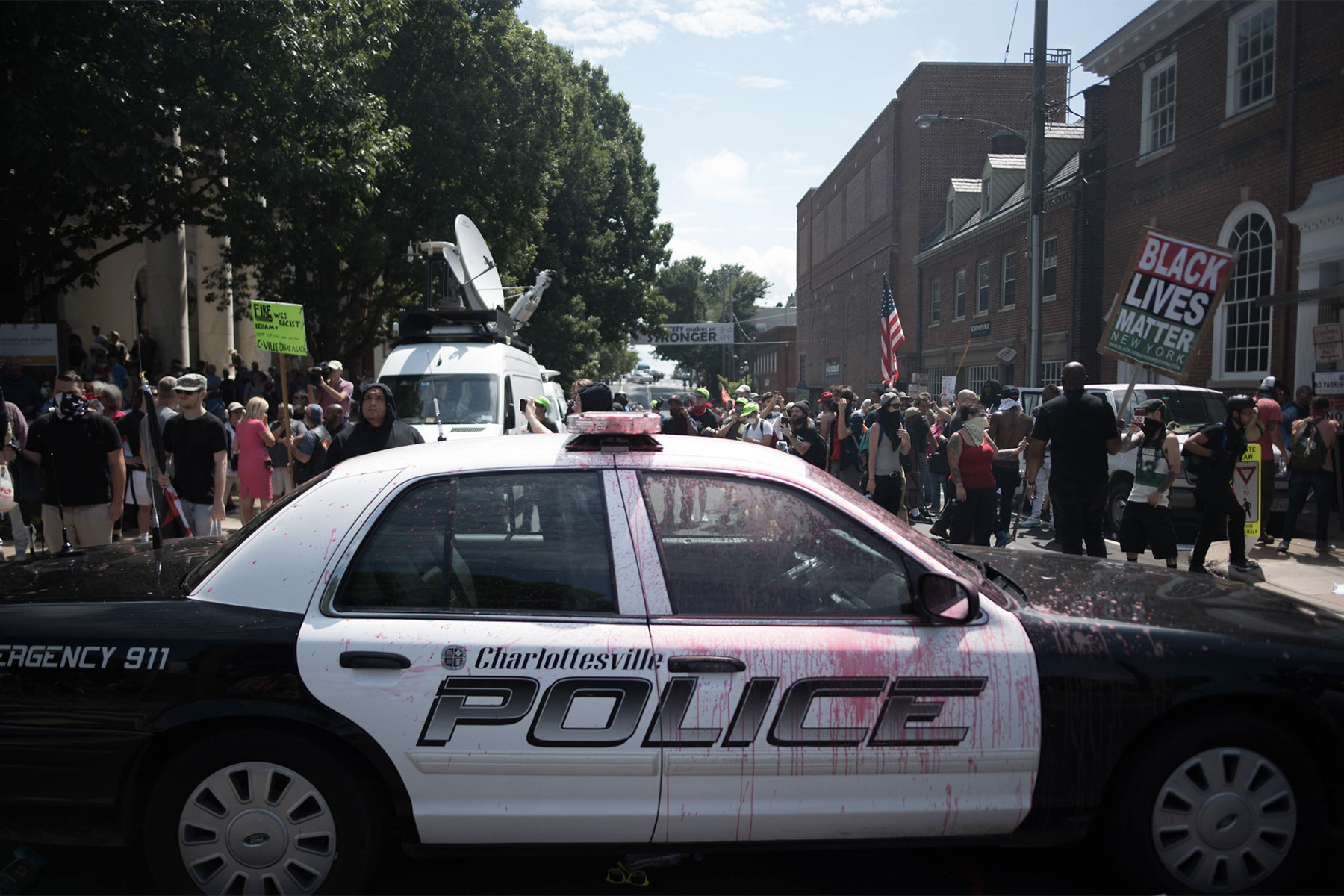 U.S, Congressman Rob Wittman released the following statement regarding the violent events taking place in Charlottesville, Virginia:
"I despise and tenaciously denounce the violence, hate and bigotry that we have seen in Charlottesville. The rhetoric and actions of racists, white supremacists, and Nazi-ideologues are not the values of our Commonwealth or our great nation.
I thank and pray for our brave law enforcement officers who put themselves in harm's way to protect our Commonwealth. My thoughts and prayers are also with the victims of today's violence and their families. We must stand united against all hate. As Americans, we shall have no tolerance for this violence and what it stands for."
U.S. Senator Bernie Sanders issued the following statement on the white nationalist demonstration in Charlottesville, Virginia:
"The white nationalist demonstration in Charlottesville, Virginia, is a reprehensible display of racism and hatred that has no place in our society. I am disgusted by the news, and my thoughts are with those in the Charlottesville community and around the country who have been targeted. While this incident is alarming, it is not surprising. Hate crimes and shows of hostility toward minorities have recently been surging. Now more than ever we must stand together against those who threaten our brothers and sisters."
U.S. Senator John McCain released the following statement today on the white supremacist attack in Charlottesville, Virginia:
"Our Founders fought a revolution for the idea that all men are created equal. The heirs of that revolution fought a Civil War to save our nation, conceived in liberty and dedicated to that revolutionary proposition.
"Nothing less is at stake on the streets of Charlottesville, Virginia, where a violent attack has taken at least one American life and injured many others in a confrontation between our better angels and our worst demons.
"White supremacists and neo-Nazis are, by definition, opposed to American patriotism and the ideals that define us as a people and make our nation special.
"As we mourn the tragedy that has occurred in Charlottesville, American patriots of all colors and creeds must come together to defy those who raise the flag of hatred and bigotry."
The League of United Latin American Citizens (LULAC) released the following statement today on the white supremacist attack in Charlottesville, Virginia:
On August 12, 2017 in Charlottesville, Virginia, a terror attack killed 1 and injured 19 others when a car plowed into a crowd of counter protesters at a white nationalist "Unite the Right" rally. The police department had shut down the rally, and the city declared a state of emergency after numerous fights broke out and tensions rose this morning in anticipation of the rally to protest the removal of a statute honoring Confederate General Robert E. Lee from Emancipation Park. In response, LULAC National CEO Brent Wilkes issued the following statement:
"Today's terror attack that left one person dead and many others with serious injuries is a sad day for our country demonstrating that the wounds of our nation's racial history are far from healed. Our heart goes out to the family whose loved one was killed as well as the families of those who were injured. This country has a dark and long history regarding white nationalist groups, and it is time for us to unite against such hateful and destructive organizations.
"Unfortunately, today we were again reminded that we have a president lacking in moral leadership. The president's statement today suggested a moral equivalence between the neo Nazis, the Ku Klux Klan, and other white nationalists with the counter protesters which included clergy, college students and concerned citizens who had gathered peacefully to protest against hate. Nothing could be further from the truth, and we know that the President's statement was a calculated political move designed to appease his alt right supporters.
"Instead of condemning the specific acts of violence caused by white nationalists, the President has chosen over the course of his presidency to discriminate against vulnerable populations, who in fact, are often the targets of white nationalists. For example, this administration has systematically enacted policies to strip away LGBT rights, pushed to ban Muslim communities, deport DREAMERS and support legislation to keep non-English speaking legal immigrants out of the country.
"This is not the kind of leadership that reflects our country's values, and is not what the American people voted for. President Trump and his administration must immediately sever ties with the alt right and start working for the benefit of all Americans. The beauty of our country is found in our diversity, and despite the hatred and violence at today's rally, we will continue moving forward in our fight for a just more inclusive America."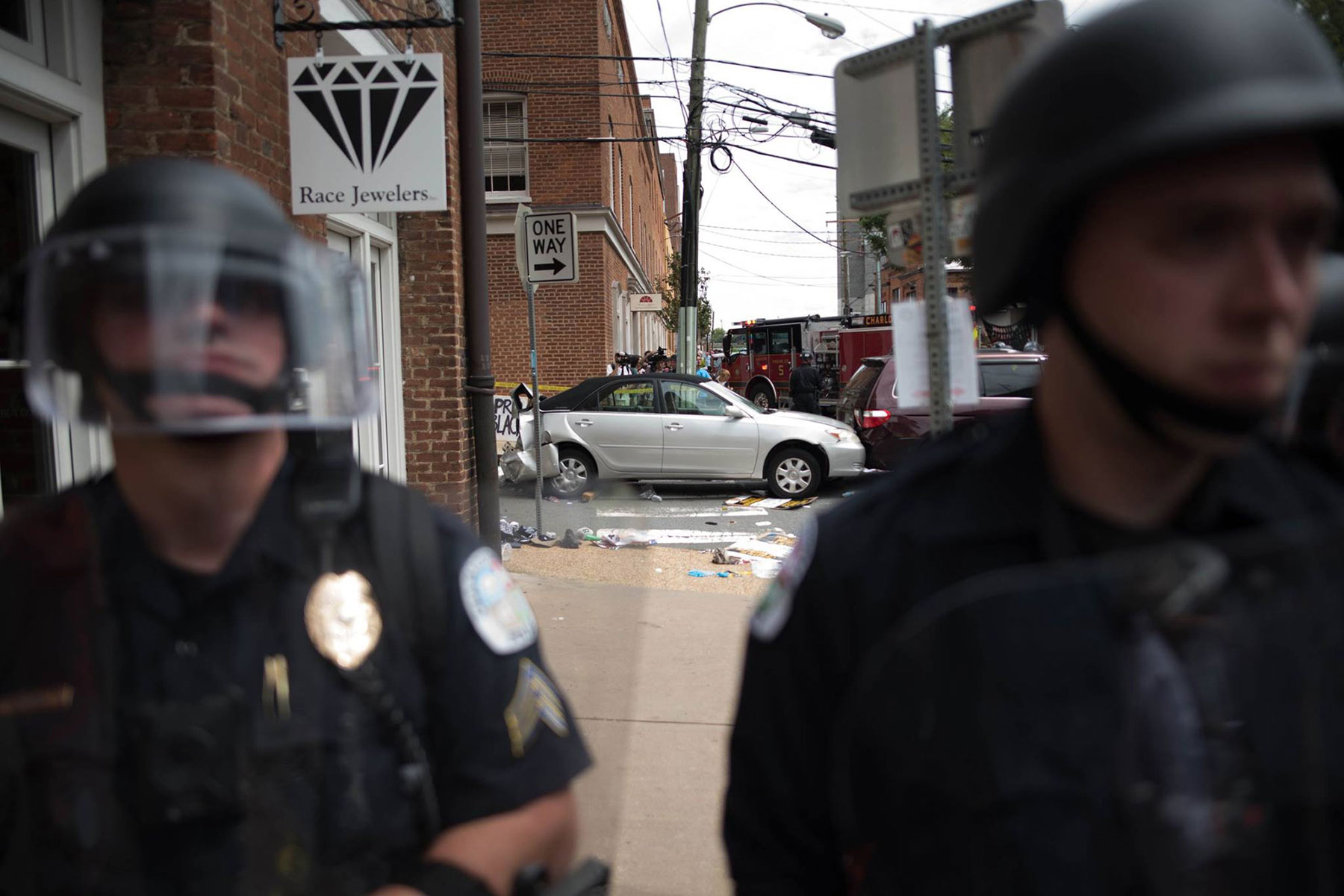 © Photo
Charles Easterling, Abdul Aziz