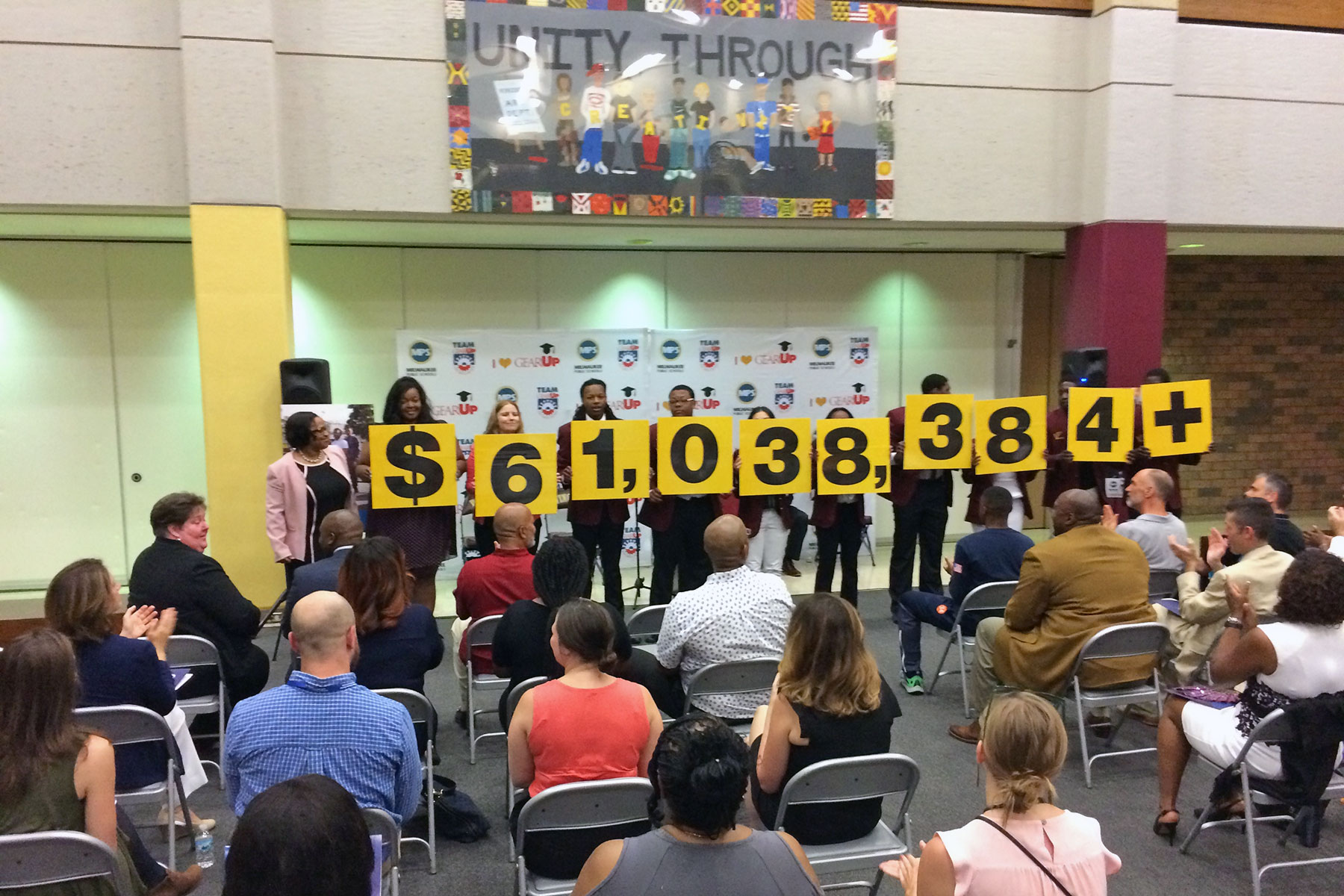 Milwaukee Public Schools recently announced another record-breaking number of scholarship dollars offered to graduating students.
As of June 12, the Class of 2017 received an eye-popping total of $62,742,516 in scholarships, shattering last year's record of $51 million. This is the fifth straight year, dating back to 2012 ($17 million total) that scholarship offers have increased.
$17 million – 2012

$24 million – 2013

$31 million – 2014

$39 million – 2015

$50 million – 2016

$62+ million – 2017
"Congratulations to the Class of 2017 for breaking the record for scholarships raised. It takes hard work and determination by our scholarship winners to accomplish what they have done. We know for many, they could not have accomplished such feats without the support of their parents, families, school counselors, teachers and administrators," said Dr. Darienne Driver, Superintendent of Milwaukee Public Schools.
"We always have more work to do to close the achievement gap here in Milwaukee, but it is rare to have something so tangible, and this shows real progress," Driver said. "This type of work is vital to the success of Milwaukee's future workforce. Growing scholarships and better preparing all students for success in college, career and life is critical to MPS' eight Strategic Objectives, which include Rethinking High Schools."
School counselors are a critical source of support in helping students acquire scholarships. School counseling has strategically implemented new strategies to support students. This year saw the introduction of the Cash for College Campaign coordinated by school counseling, focused on connecting students with scholarships.
The Class of 2017 is the first senior class to participate in GEAR UP (Gaining Early Awareness and Readiness for Undergraduate Programs). The TEAM GEAR UP grant, a seven-year federal grant worth more than $28 million, including match dollars, is at eight high schools: Audubon, Bay View, Bradley Tech, Hamilton, Madison, Marshall, MHSA and Vincent.
An important component of the TEAM GEAR UP grant is the opportunity for MPS to create and solidify relationships with key business and community partners as well as to establish a pipeline to Wisconsin colleges and universities. Through TEAM GEAR UP, MPS has built strong partnerships with Alverno College, Cardinal Stritch University, Marquette University, Milwaukee Area Technical College, University of Wisconsin-Madison, University of Wisconsin-Milwaukee, and the University of Wisconsin-Oshkosh.