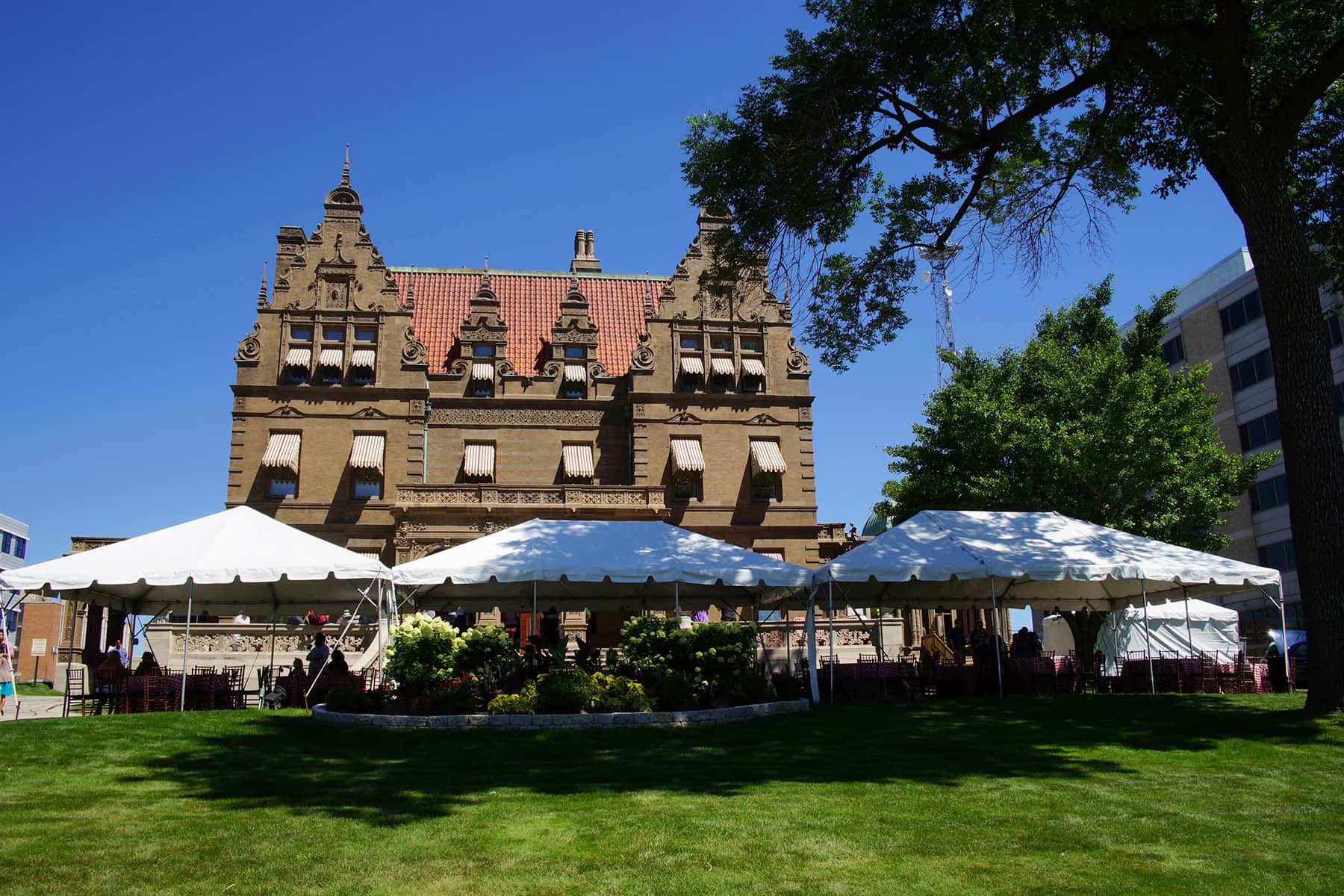 For the first time in more three decades, the Pabst Mansion and the Milwaukee County Historical Society are collaborating to host a wine tasting at the former home of beer baron Captain Frederick Pabst on June 22.
Located at 2000 W. Wisconsin Avenue, The Pabst Mansion will host "An Evening Fit for a Baron" as a tribute to Captain Frederick Pabst, founder of the Pabst Brewing Company, and his wine enthusiasm. The wine tasting event will feature 50 different wines from Wauwatosa's Ruby Tap and hors d'oeuvres catered from Mader's Creative Cuisine in downtown Milwaukee. Local musician Ethan Keller will provide live music.
"This is a collaboration between two of Milwaukee's historical icons," said John Eastberg, executive director of the Pabst Mansion. "Guests will experience history and culture in a way never before celebrated inside the mansion. Captain Pabst was certainly a beer baron, but he had a little-known affinity for wine, as well."
Tickets include admission to the mansion for self-guided tours on all three levels of the mansion with docents available to answer questions, light appetizers, wine samples, and wine bottles are available for purchase at great prices. Wine representatives will be on hand to provide information about the variety of wines and all attendees will receive a Riedel wine glass.
"Guests 21 and older will experience the Pabst Mansion as well as various wines from different regions throughout the world. It is an evening to enjoy Milwaukee's history and luxury in a way one would have over a century ago," said Mame Croze McCully, executive director of the Milwaukee County Historical Society. "We are pleased to offer this event to the community to benefit both the Milwaukee County Historical Society and Pabst Mansion."
Event sponsors include Creative Cuisine and music sponsors, Kathie and Chuck Vogel, as well as Burke Properties. Due to construction on Wisconsin Avenue, limited street parking is available.
The Pabst Mansion, an award-winning, historic museum and architectural landmark of Milwaukee, was completed in 1892 as a home for Captain Frederick Pabst, founder of the Pabst Brewing Company. As leading figures in Milwaukee, both Captain and Mrs. Pabst became consummate art collectors, filling their family home with priceless treasures.
The Milwaukee County Historical Society (MCHS) was founded in 1935 and has become the place for people to learn about and celebrate Milwaukee. Through education programs, exhibitions, research library, historic sites, and special events, MCHS offers Milwaukeeans and visitors to Milwaukee a chance to connect with the heritage of Milwaukee.