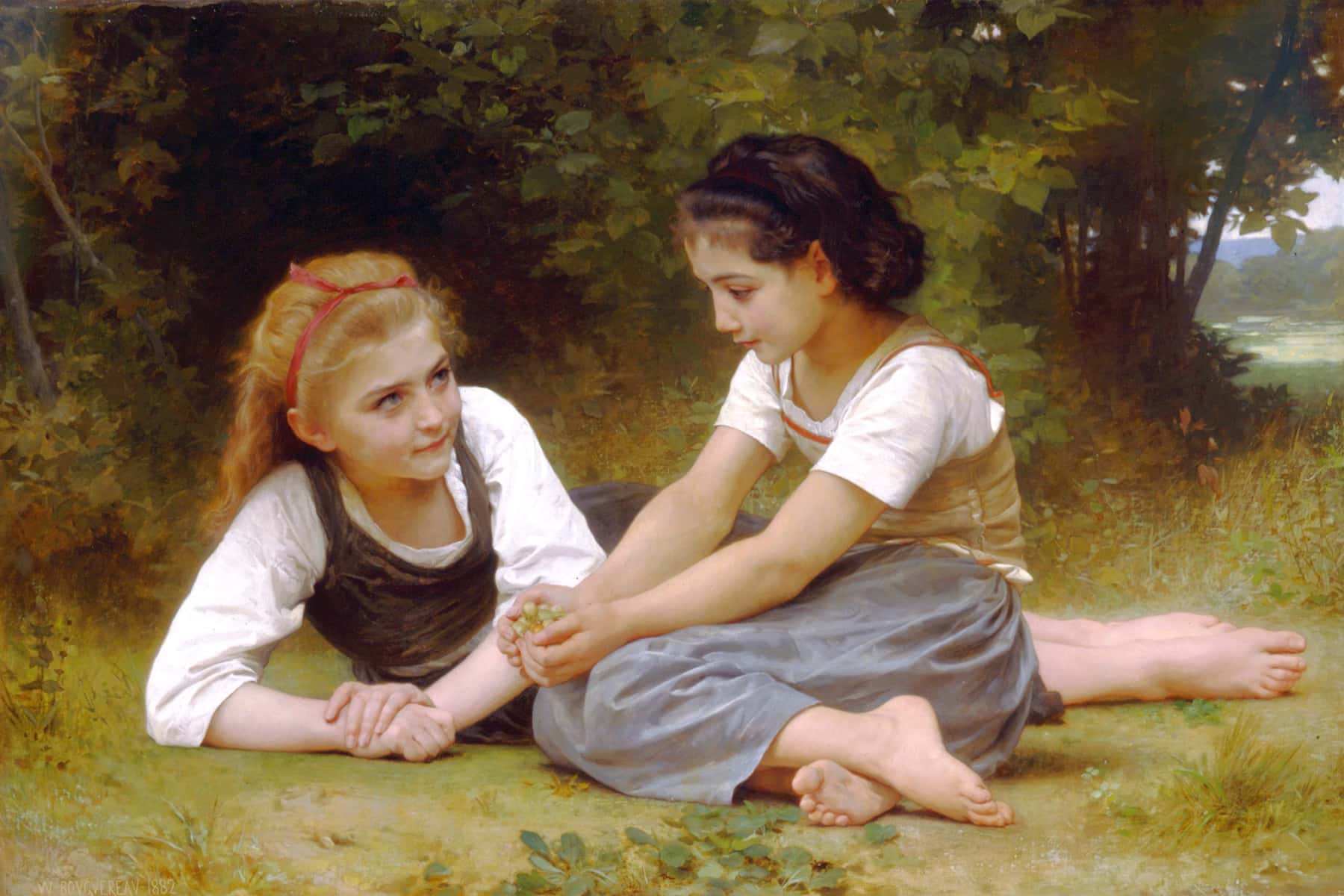 The work of French academic painter William-Adolphe Bouguereau (1825–1905), who enjoyed remarkable popularity throughout America's Gilded Age, is the focus of a new exhibition opening February 15 at the Milwaukee Art Museum.
Bouguereau & America is the first major exhibition of the artist's work in nearly 30 years, and will be on view at through May 12. Included are more than 40 canvases by the French artist, whose renown peaked in America between the late 1860s and the early 1900s.
"Bouguereau is a defining figure in the history of French art, and an extraordinary painter whose masterful canvases evoke delight and wonder," said Tanya Paul, Isabel and Alfred Bader Curator of European Art, Milwaukee Art Museum. "The story of Bouguereau is the story of the way art rises and falls in popularity, as well as the role dealers, collectors and patrons play in shaping art and taste."
Bouguereau's works form the backbone of many museum collections, including Homer and His Guide, a painting purchased by Milwaukee industrialist Frederick Layton in 1888, and which now resides at the Milwaukee Art Museum as part of the Layton Art Collection.
The exhibition pulls together large-scale canvases from museums and private collections in North America, and shares the stories of the people who collected them, in order to examine their popularity and cultural relevance in America. The exhibition is co-organized by the Milwaukee Art Museum and the Memphis Brooks Museum of Art.
"Bouguereau delights and confounds us," said Stanton Thomas, former Curator of European and Decorative Arts, Memphis Brooks Museum of Art, now Curator of Collections and Exhibitions, Museum of Fine Arts, St. Petersburg, Florida, and co-curator of the exhibition. "This exhibition is a brilliant chance to revel in Bouguereau's paintings and to look a little more carefully at those luscious and perennially popular works."
Revealing the stories of Bouguereau's American collectors, the exhibition sheds light on how the history of collecting mirrors the religious beliefs, sexual mores and social problems of the period, as well as how the artist's popularity influenced his subject matter.
"With this exhibition, we are inviting visitors to look at these paintings not only as historically significant works but also as products of their time, allowing us to contemplate our values today," said Marcelle Polednik, PhD, Donna and Donald Baumgartner, Director, Milwaukee Art Museum. "By looking at Bouguereau and his role in the development of the American art collector, we are seeking to spark important conversations about the history and future of art and collecting."