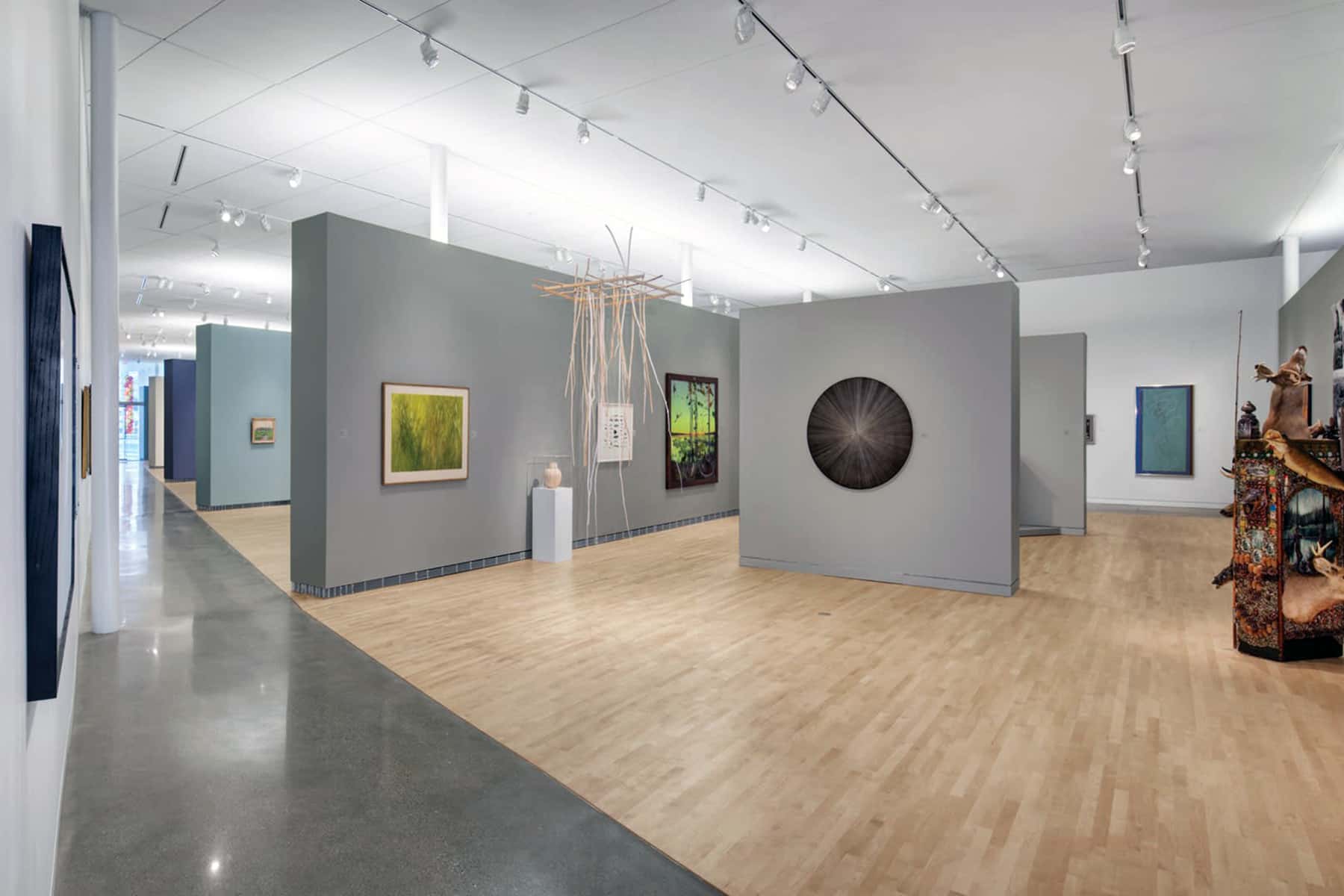 The Museum of Wisconsin Art (MOWA) recently announced the opening of a new site within Saint Kate, Wisconsin's first-of-its-kind arts hotel to open this spring in Milwaukee.
The new affiliation, officially called MOWA | DTN as a reference to the downtown Milwaukee location, will consist of a 1,700-square-foot gallery located on the first floor of Saint Kate, offering travelers and guests from across the globe access to the highest caliber of Wisconsin art in Milwaukee's newest experiential artistic platform.
Expected to open in late spring 2019, Saint Kate has been designed as a place to create discussion and drive collaboration among visitors and artists, allowing guests to see things from a beautiful new perspective. Exhibitions at MOWA | DTN will be free and open to the public.
With a strong commitment to supporting Wisconsin art and artists, the MOWA | DTN extension of MOWA's 32,000 square-foot facility located in West Bend, will offer a museum experience within the hotel. Travelers and art enthusiasts can gain exposure to emerging and contemporary artists in new media through several changing exhibitions, artist talks and curator talks, as well as shuttles to and from the museum.
"A collaboration of this stature between a museum and hotel is truly groundbreaking. This is unique in the museum industry," said Laurie Winters, MOWA Executive Director and CEO. "As a resource for the entire state of Wisconsin, this collaboration will expand our artistic footprint further across the state, providing access to Wisconsin art for travelers and the Milwaukee community."
Named after Saint Catherine, the patron saint of artists, Saint Kate plans to offer a unique hotel experience through the celebration of the arts – in particular, Wisconsin art. The 219-room hotel will feature art-inspired guest rooms, a theatre for plays, lectures, classes, and performances, bars and lounges, an artist-in-residence studio, and a special event space.
"Collaboration and community are core pillars that inspire our vision for Saint Kate. Partnering with MOWA was a natural next step to create a powerful and dynamic platform for the arts in downtown Milwaukee. What better way to help people experience art than to have one of Wisconsin's most respected art museums right inside our hotel," said Gregory S. Marcus, president and CEO of The Marcus Corporation. "We are excited to present a creatively bold platform for Wisconsin's artistic community to showcase their works within the main lobby of Saint Kate."
© Photo
Museum of Wisconsin Art and Lee Matz