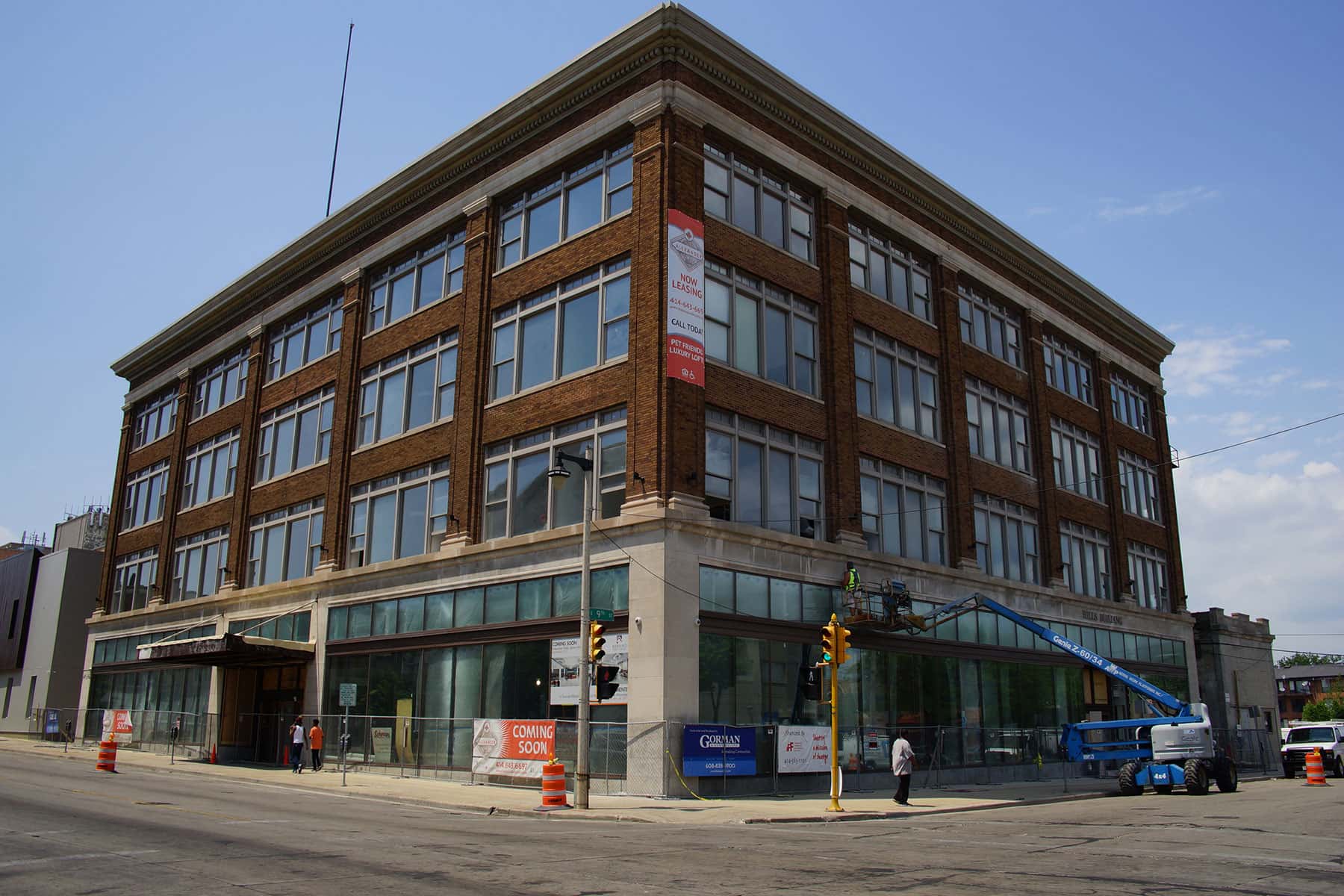 Mayor Tom Barrett announced that the City of Milwaukee has been selected as a recipient of a grant of $150,000 from the National Endowment of the Art (NEA) to fund the new Gathering Art, Stories and Place project at the soon-to-be-opened Milwaukee Public Library Mitchell Street Branch, currently under construction at 9th and Mitchell Streets on the City's south side.
With this grant, the project team will utilize the library's maker space and other indoor and outdoor gathering spaces to host a variety of storytelling-themed programs, including a visual storytelling festival featuring deaf storytellers, an artist lecture series, writing workshops, a new archive of collected neighborhood stories, and two artist-in-residence programs. A mobile art studio accessible to youth is also planned, providing free art education and cultural enrichment activities.
The plans, developed in partnership with the Department of City Development and the Milwaukee Arts Board, create a unique hub for creative expression and cultural discourse will empower neighbors to create, share, and celebrate cultural diversity through storytelling and art.
"This project supports the City's plan for the formation and growth of artistic projects that are responsive to the needs of our diverse community," said Mayor Barrett. "The project also highlights how historic commercial districts can play an important role in Wisconsin's overall economy, functioning not only as prominent employment and business centers, but often as the foundation of the municipalities they serve."
Led by the Milwaukee Public Library and Artists Working in Education, the project is supported by Ex Fabula, the Greater Milwaukee Association of the Deaf, and numerous local schools and community centers. The project partners seek to build social cohesion through meaningful interactions between diverse south side community neighbors.
"We are honored to be selected as an Our Town grantee," said Milwaukee Public Library Director Paula Kiely. "Not only do libraries inspire and foster new experiences, in an increasingly networked online world, libraries bring our community together and play a significant role in neighborhoods as a trusted entity. By engaging neighborhood residents in this project, we will fulfill the role of the public library in building community pride and investment, ultimately helping the City reach its goals for social and economic prosperity."