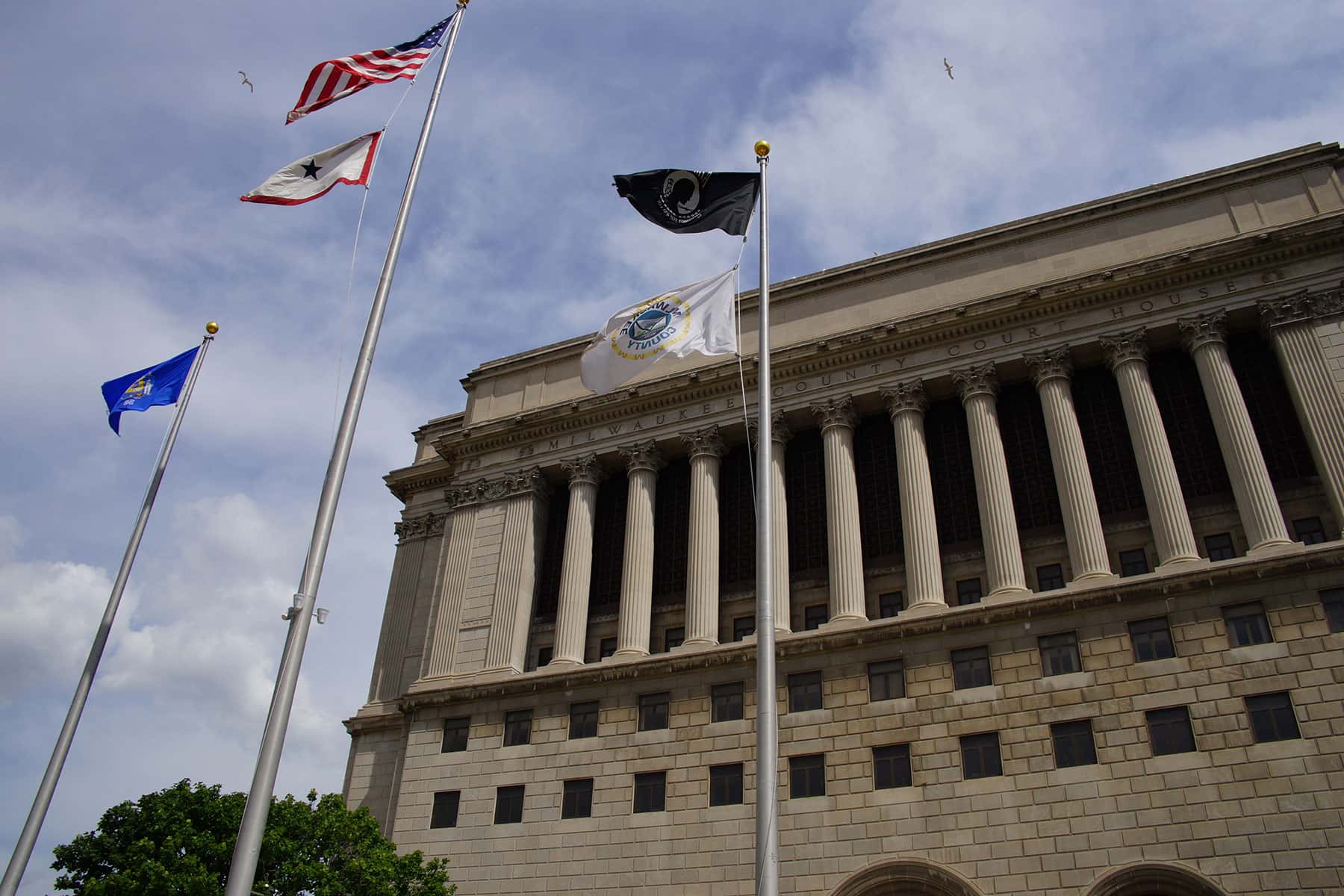 In Milwaukee County, the debate over 'sanctuary cities' continues, while in rural Wisconsin, informal networks form to help immigrants avoid deportation.
Along a desolate country road in northeastern Wisconsin, Manuel Estrada speeds toward work in his rumbling silver Ford SUV. He's running late for his predawn shift. And he's worried.
His boss is counting on him; she's been down a worker for a month. More than 400 Holstein cows stand blinking, waiting to be milked. His family needs the paycheck from his $11.50-per-hour job. And Estrada, 30, hopes the police aren't waiting for him too.
It's a risk he runs regularly during his 15-minute commute from his home in Manitowoc, about 80 miles north of Milwaukee, to the 150-year-old family dairy farm where he's worked for two years. While he hasn't been a perfect driver since he entered the country illegally 13 years ago, he has avoided any real trouble with police. From past traffic stops, he said, cops do know he shouldn't be driving a car.
Estrada is an unlicensed driver, and the route passing through one of the top dairy-producing counties in the nation is his pressure point because, if he's picked up by police, he could have an even bigger worry than a traffic ticket.
"What I am afraid of is the separation of family and being separated from my kids," he said in Spanish. "I don't worry specifically about Trump, because I know that I'm not a criminal."
But he is in the country illegally, and that's what matters under President Donald Trump's agenda to ramp up deportations. Estrada's boss, Abby Driscoll, said she can't imagine the dread that Estrada and other employees face each day not knowing whether they'll make it to or from work.
Even as she celebrated Trump's win as "the lesser of two evils," Driscoll tried to reassure anxious employees after the election, telling them to just stay out of trouble. In her mind, immigration and border security should be back-burner issues for Trump.
"I was expecting some things to happen when I voted for Trump," she said. "As far as all of his immigration policies, I guess I wasn't expecting it to go as far as it did already."
These are strange times in America's Dairyland. Wisconsin voters gave Trump the electoral bump he needed to claim the White House in the 2016 election, the first time since 1984 that a Republican presidential candidate won the state.
As the country struggles to bridge divides along political, economic and cultural lines, the immigration debate pits the federal government against some states, counties and cities. Wisconsin is a patchwork of opinion, policy and practice when it comes to how local officials deal with immigration.
Voters in Manitowoc County, where Estrada lives, overwhelmingly favored Trump. Police officials say they focus on responding to local crime, not enforcing federal immigration law.
As one of the state's largest industries and the core of its Cheesehead identity, dairy production is heavily dependent on immigrant workers.
Farmers say few if any U.S. citizens apply for these jobs. In addition, while farmers who grow seasonal crops such as blueberries can bring temporary workers into the country under the H-2A visa program, the dairy industry does not qualify because cows must be milked year-round.
Driscoll and some other farmers say the Trump administration's immigration crackdown is making it harder to find workers. But if Wisconsin farms face labor shortages today because they've relied on workers in the country illegally, state Rep. Bob Gannon, R-Slinger, doesn't want to hear about it.
"If it takes illegal immigrants to make their business model operate, I think their model is broken," he said. "I'm in agreement with President Trump that if you break the law in the United States, you should expect to get a one-way ticket out of here."
He also has a problem with cities that don't do more to help the federal government. Gannon is a co-sponsor of a controversial Assembly bill aimed at preventing sanctuary jurisdictions of all types.
The bill and its companion measure in the Senate would ban local governments from prohibiting police from asking about a person's immigration status. The proposal also would require law enforcement to honor all "lawful" requests by U.S. Immigration and Customs Enforcement to detain people suspected of being in the country illegally. Communities that violate the law would be assessed a fine of up to $5,000 a day.
Officials in Milwaukee County are on opposite sides of the issue. Milwaukee County's firebrand sheriff, David Clarke, rails against sanctuary cities and locks up immigrants whenever asked, ignoring a county policy that restricts the practice. Other county officials have drawn federal scrutiny for their stance on protecting immigrants here illegally.
Sanctuary? What sanctuary?
Under U.S. Attorney General Jeff Sessions, the Justice Department in May asserted for the first time what the government considers a sanctuary. Citing a section of U.S. immigration law, Sessions said that state and local authorities who don't share information with federal agents are sanctuary scofflaws.
Milwaukee County is one of nearly a dozen jurisdictions that received a notice from the Justice Department threatening to withhold more than $340 million in federal grant funding if officials failed to prove that local authorities share information with immigration agents.
The department highlighted 10 places for further scrutiny, based on a 2016 inspector general memo, from more than 140 jurisdictions that declined detainer requests or had sanctuary policies.
Reveal from The Center for Investigative Reporting collected details on the sanctuary policies in all 10 jurisdictions to measure just how much sanctuary each offers. Policies include whether police can ask people about their immigration status or whether the jail agrees to honor requests from U.S. Immigration and Customs Enforcement agents to hold people who would otherwise be released.
Milwaukee County made the list because five years ago its Board of Supervisors passed a measure that honors those ICE detainers only for serious offenders. Much of the debate centered on cost.
The county was spending its own funds to detain people and couldn't justify absorbing the cost for low-level offenders. While many county jails contract with ICE for reimbursement, Milwaukee so far has not.
Peggy Romo West, the supervisor who pushed the resolution and the county board's first Latina, said she did not want the county burdened with the time and expense of jailing petty criminals. But in her mind that doesn't make Milwaukee a haven from immigration enforcement.
"For me, it's philosophical and financial, but just on the financial angle it makes sense," she said. "They weren't paying us per day what it was that we were spending. And so why should the citizens of Milwaukee County eat that cost?"
For Sheriff Clarke, an ardent Trump supporter, any hint of resistance or indifference to federal immigration matters is unconscionable — and grounds for punishment.
"I don't know how any law enforcement official or public official — a mayor or a governor — can sit back with a straight face and say our communities are stronger because of illegal immigration," Clarke told Fox News' Sean Hannity earlier this year.
His office rejects the county's stance on detainer requests. He keeps inmates behind bars whenever ICE agents ask, at an annual cost to the county of nearly $1 million to detain roughly 3,000 immigrants.
Milwaukee County stands to lose $7.5 million a year in federal funding. The county has said it is in compliance with the new DOJ directive.
Clarke declined multiple interview requests. In an email, his spokeswoman suggested that the person to talk about — and blame for — the divide in this country over issues such as immigration is former President Barack Obama.
Status questions limited in Milwaukee
Yet in the county seat, Milwaukee police are instructed not to "routinely" ask residents about immigration status if it would impede interviewing witnesses, filing of an incident report, conducting a criminal investigation or receiving a citizen complaint.
Milwaukee Mayor Tom Barrett declined to say whether the city is or isn't a sanctuary, adding to the lack of clarity on where the city stands on the issue. But he emphasized that the city's focus is on safety and locking up violent criminals, and any power-grabbing parries by the Trump administration beyond that would be problematic.
"If what they are trying to do is take our limited resources and move them from local law enforcement to federal law enforcement, I do have a problem with that," Barrett said.
Elsewhere, policies vary widely, but five of the 10 jurisdictions rank high in terms of their status as sanctuaries based on policies that shield people from immigration enforcement. Milwaukee County ranked as medium.
Chicago and Cook County, Illinois, for instance, prohibit on-duty officers from sharing information with ICE about a person's immigration status. On Monday, Chicago sued the Justice Department over its move to make sanctuary cities ineligible for its grants.
In Philadelphia, New York City and New Orleans, police can't ask people they stop whether they are citizens. Philadelphia's top lawyer even accused the Justice Department of breaking the law by demanding that the city explain its policies.
On the flip side, officials in Las Vegas and Miami have told the Trump administration that they have changed their policies this year. Since Trump began threatening to cut federal funding to sanctuary cities, both cities have been honoring ICE detainers. Officials in both places say the Justice Department recently told them they were indeed in compliance with federal law.
The rest of the jurisdictions on the list have policies against honoring ICE detainers. All but one — Cook County — makes an exception if a person has been accused or convicted of a serious crime.
But not all conservatives are in lockstep with the policies of Trump. At one point, long-time conservative radio talk show host Charlie Sykes might have sided with Clarke. Broadcasting for nearly 25 years from Milwaukee, Sykes offered his own kind of sanctuary to Wisconsin Republicans, including U.S. House Speaker Paul Ryan, Gov. Scott Walker and U.S. Sen. Ron Johnson.
An affirmed Trump basher, Sykes has broken with Clarke. Sykes calls the sheriff his Frankenstein monster.
Sykes said immigration was never much of an issue for Clarke before the sheriff's profile skyrocketed to national status. It didn't fully dawn on Sykes how entwined the state's dairy industry was with illegal immigration until late in his talk-show tenure.
"This is not an economy that is being damaged by illegal immigrants," Sykes said. "We're really being kept afloat by it."
Rise in hostility
As a 17-year-old, Estrada crossed into the United States from Mexico and ended up in Manitowoc "on a whim."
Farm work came natural to him — he grew up on ranches — and he was hired quickly. As the demand for workers grew, he picked the jobs he liked best. And then he met his wife, Jennifer, and her four children from a previous marriage.
A fluent Spanish speaker born and raised in Wisconsin, Jennifer saw her family split apart when her then-husband was targeted in an immigration raid and deported to Mexico. She tried to make it work by moving the family south of the border, but soon returned to Manitowoc with just her four children in tow.
Estrada's fight to keep their growing family together — they have a 3-year-old son together — is also her battle, which she has broadened to include rallies, marches and speeches. In her view, the issue comes down to basic issues for all families, such as the price of milk.
"If we don't want to end up paying $10 for a gallon of milk we need to start protecting our workforce and our community," she said. "These are people in our community that are living in fear."
At a June rally on a rainy morning at the state Capitol in Madison, Estrada strode to the microphone and introduced himself. He, his wife and others from across the state had come to protest the proposed anti-sanctuary law, supported by Gannon.
"They call this the dairy state, but it's thanks to the strength of the immigrants," he told the crowd.
The Estradas have been married for more than a year and have applied with the Department of Homeland Security to adjust Manuel's immigration status. They feel confident that the government will grant them what they want.
But with the Trump administration, nothing is assured. The president is seeking to further restrict even legal immigration by supporting a Senate bill that would radically change qualifications for who can enter the country, emphasizing educated and skilled workers over the unskilled.
If ICE agents do come looking for her husband or other dairy workers, Jennifer Estrada has a plan. She has helped organize a team of two dozen people who have agreed to house and shelter people at risk of deportation.
In Sheboygan County, about an hour south from Manitowoc, Daniel Guerrero takes a different tact. On the dairy farm he co-owns, the dozen workers all live on the grounds to avoid contact with police. When they need to go to the grocery store or the dentist, he drives them. When he takes a vacation, he brings some with him.
Originally from Mexico, Guerrero came to this farm almost 20 years ago. The farm has prospered, growing from 300 cows to a herd of 2,000. In that time, he said, only one American job seeker has applied.
"He lasted for two hours," Guerrero said. "It's too hard for him."
For now, 'don't ask, don't tell' farm policy
A few minutes before 4 a.m., as giant industrial fans spin along a barn wall — the whirling blades creating their own music as they push cool air toward the cows and calves inside — Estrada begins his day.
He efficiently moves about his job, hosing down mats, pulling towelettes out of a drying machine and prepping a refrigerated milk vat and compressor.
He hasn't had a real day off in about a month as the Driscolls' search for a new employee stretches on and on. Estrada had even quickly returned to work after a cow stomped on his hand. He paid the emergency room medical bills out of his own pocket.
Driscoll said she wishes it wasn't this way. She'd like to hire legal workers and U.S. citizens. She doesn't blame employees such as Estrada for living in the country illegally, either. She applauds him for trying to adjust his immigration status through his wife.
For other employees, she does what she needs to verify that they can work legally in the country, but otherwise has a "don't ask, don't tell" policy.
"We definitely realize that, you know, we are maybe turning a blind eye to it that some of these workers are in this country illegally," she said.
And Estrada doesn't really blame Driscoll for voting for Trump. However, he did warn her after the election that she could be milking the cows by herself if Trump does what he says he wants to do.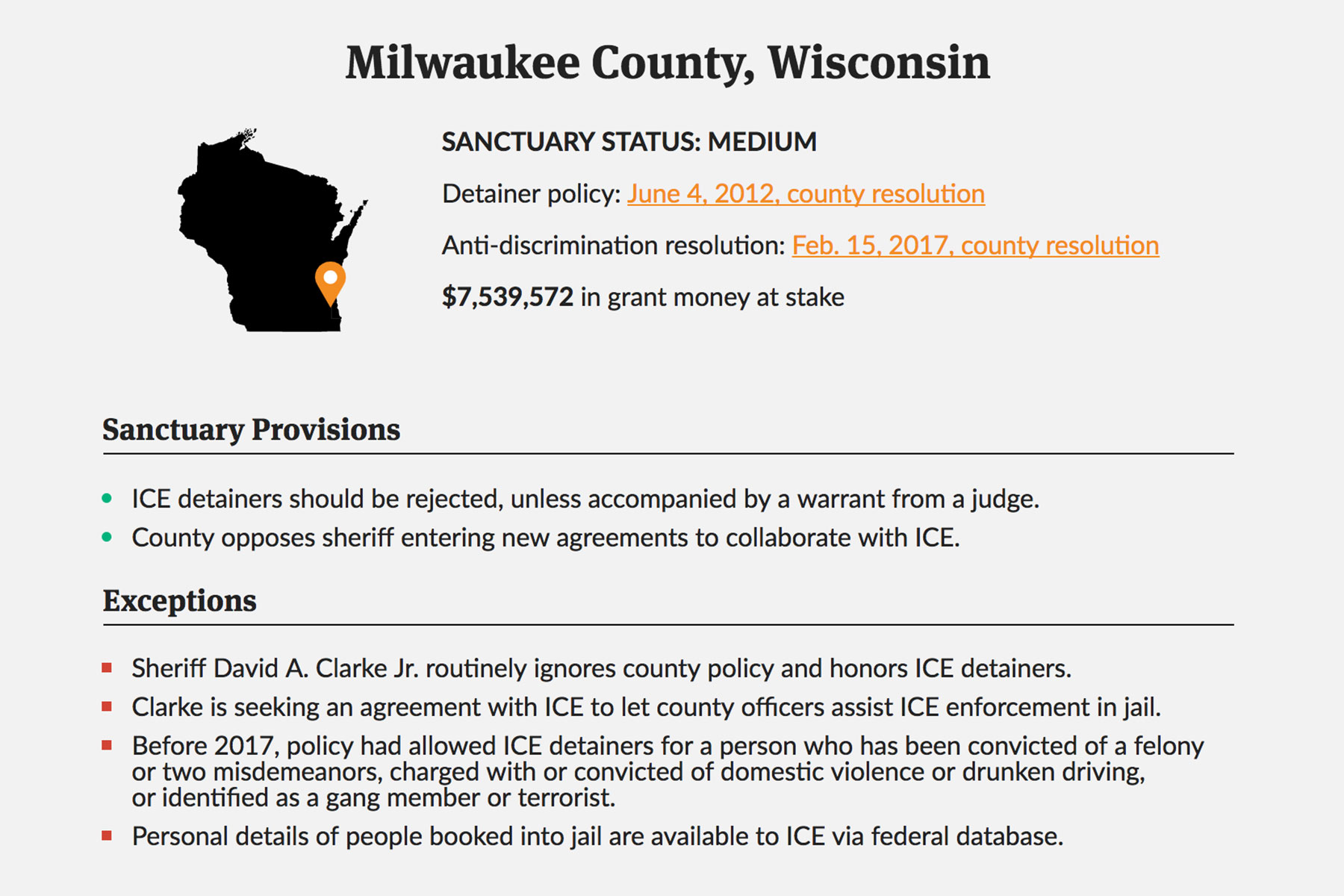 Andrew Becker and Patrick Michels
The nonprofit Wisconsin Center for Investigative Journalism collaborates with Wisconsin Public Radio, Wisconsin Public Television, other news media and the UW-Madison School of Journalism and Mass Communication. All works created, published, posted or disseminated by the Center do not necessarily reflect the views or opinions of UW-Madison or any of its affiliates.