Music of the Appalachian Hills to debut in Milwaukee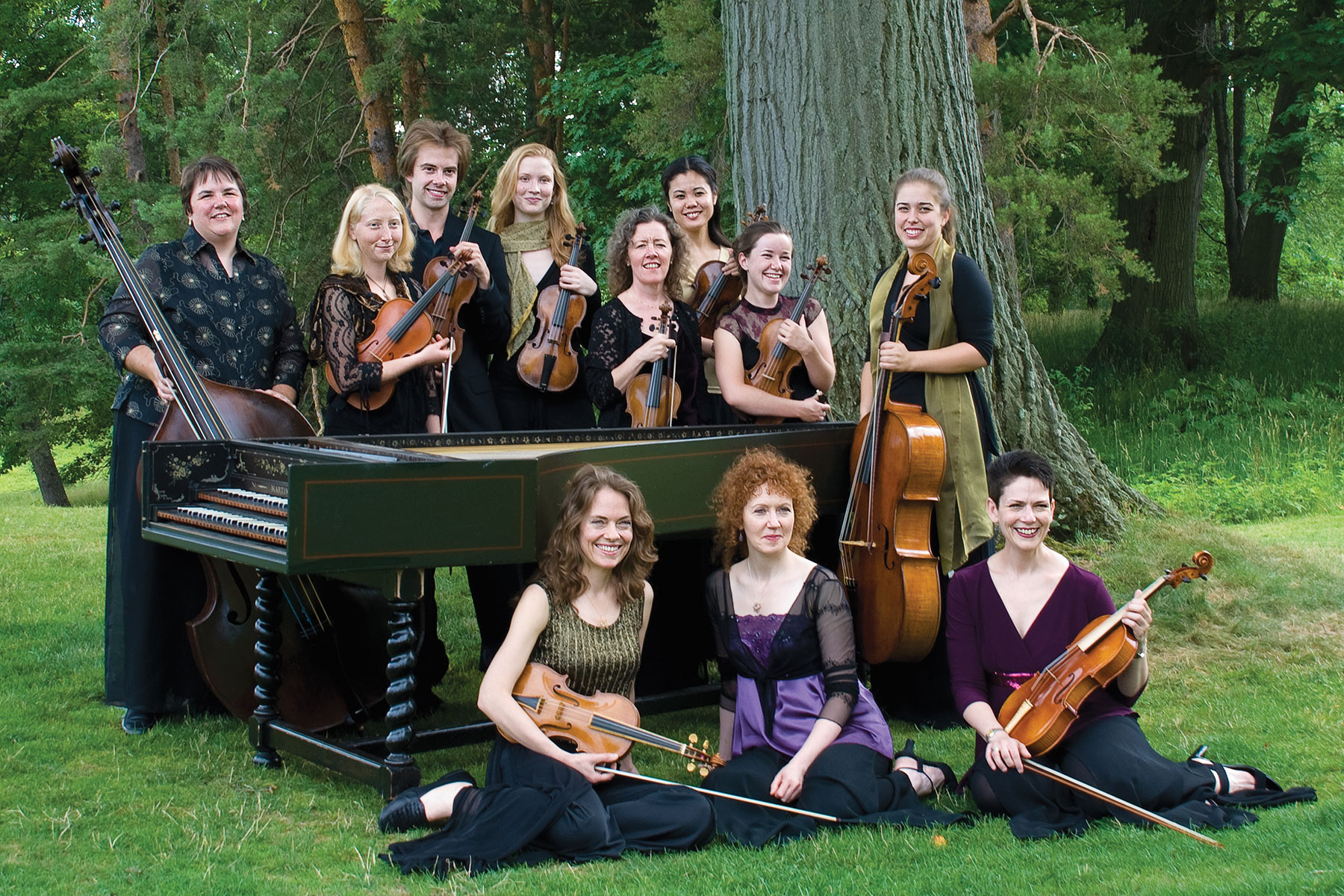 Early Music Now continues its 30th Anniversary celebration by hosting the Milwaukee debut of a Cleveland ensemble that is celebrating its own 25th Anniversary.
Also known as "The Cleveland Baroque Orchestra," this touring performance of Apollo's Fire features eight principal artists in a program that blows off the pretentiousness of Baroque music to demonstrate, the origins and fresh appeal of music from the Appalachian Hills. Presented at the UWM Zelazo Center for the Performing Arts on Saturday, March 18th, the program may well result in some foot-stomping as well as toe-tapping.
Named for the classical god of music and the sun, Apollo's Fire was founded in 1992 by Artistic Director Jeannette Sorrell, and has gained international renown for its world-class touring programs as well as for its phenomenal success in front of sold-out audiences throughout northeastern Ohio. The Milwaukee program is titled "Sugarloaf Mountain: An Appalachian Gathering," and is based on a program that premiered and recorded in 2014, and debuted at #5 on the Billboard classical crossover chart.
Sorrell grew up in the shadow of Sugarloaf Mountain, and was inspired to create this program by her recollections the music she heard as part of everyday life. As she writes in her extensive program notes:
"This program reaches back in time "to explore the earliest roots of the Appalachian heritage. The immigrants from the British Isles who made the crossing and built the Appalachian community were mostly from the impoverished lower classes. They left their beloved isles of Scotland and Ireland due to endless years of unemployment, hunger and civil strife. The ballads they brought with them, which date back to the Renaissance and in some cases the Medieval period, include many that are dark and haunting. Topics such as murder and even fratricide are very common in this repertoire; but there are also delightfully playful children's songs. In short, life was hard back in the home country – and it was still hard in the Appalachian hills. But it was also filled with joy and laughter."
The program brings some unexpected sounds to the Early Music Now stage, mixing hammered dulcimer, long-neck dulcimer, banjo, and guitar with harpsichord, lute, cello, and violin, along with voices particularly suited to this repertoire. Much of the music has become familiar to people everywhere:, "Black is the Color of My True Love's Hair," "Oh, Susanna," "Farewell to Ireland," and "Wayfaring Stranger."
Early Music Now is an Affiliate Member of the United Performing Arts Fund. EMN's staffing includes Charles Q. Sullivan, now completing his 16th season as Executive & Artistic Director, and Sarah M. Stefanko, Operations Director.
Early Music Now was founded in 1986 by Thallis Hoyt Drake, is the only presenter in Wisconsin, and one of the few in the entire country, to focus exclusively on historically informed, period instrument performances of music composed before 1800. Adding the tagline "Across Borders – Across Time," in recent seasons EMN has also explored music from non-Western cultures, as well as including both very early and more recent music chosen to create a rich historical context.
Early Music Now is widely regarded in the world of early music as one of the most creative and successful organizations in the United States, enabling it to attract the very finest early music ensembles from around the world. In addition to presenting both established and emerging artists from the North American continent, EMN season programming has included performer/educators from Argentina, China, England, Estonia, France, Germany, India, Scandinavia, and Spain.