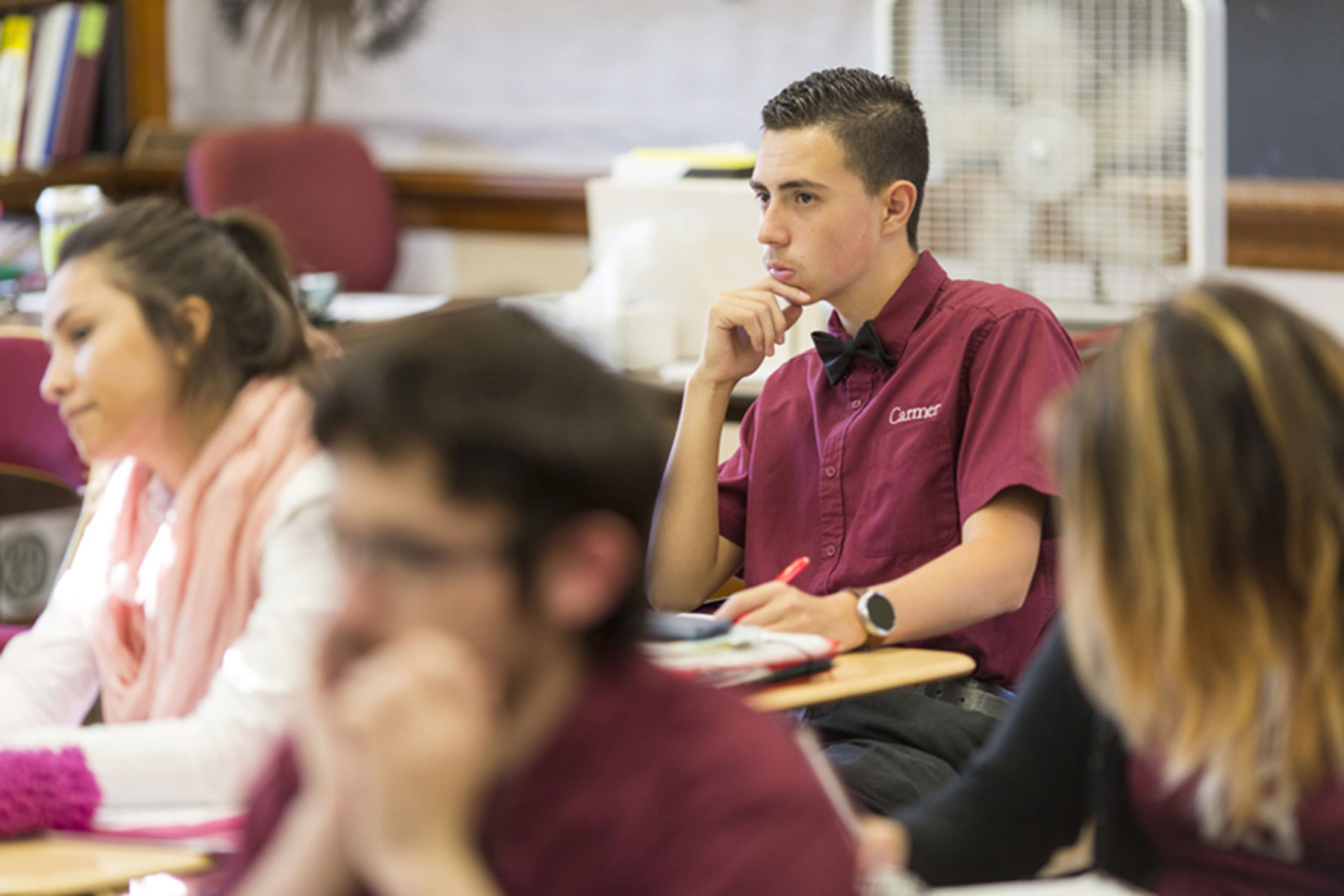 Three Milwaukee area high schools were nationally recognized by U.S. News and World Report for top academic honors.
An MPS high school, Carmen High School of Science and Technology-South Campus, has been named the number one school in the state of Wisconsin by U.S. News and World Report, according to the 2017 list released recently.
Additionally, three more MPS high schools have earned the distinguished honor of being Nationally Recognized by U.S. News and World Report. Schools that receive the "Nationally Recognized" designation must qualify as high-performing schools based on state exam performance. Schools listed in this category are in the top 17% of high schools nationally. The winning schools are:
Carmen High School of Science and Technology: Ranked #1 in Wisconsin
HAPA-Hmong American Peace Academy K3-12: Nationally Recognized
Rufus King International High School: Nationally Recognized
Reagan College Preparatory High School: Nationally Recognized
"This is a proud day for MPS. We congratulate the students, families, educators and support staff who continue to achieve great things in our schools," MPS Superintendent Dr. Darienne Driver. "As we reimagine high schools, we are replicating what is helping drive these successful schools."
Important Note: This year U.S. News and World Report chose to not include high schools that only use IB (International Baccalaureate) exams for gold or silver medals. King and Reagan are both IB high schools and placed in the top 20 of state high schools on previous lists. Those efforts include:

Advanced Placement: Twelve MPS high schools now offer five or more Advanced Placement (AP) courses, with College Board's AP Capstone Diploma expanded to five high schools.
Bridging the Digital Divide: Increased Advanced Placement telepresence course enrollment from 30 students in 2015-16 to 175 in 2016-17.
Credit Recovery: Credit recovery course completion has increased 34% from 2015-16 to the current school year. This allows students the opportunity to put in the extra work and retake a course they may have failed previously. In addition, MPS served 630 participants in their Saturday Academy credit recovery and accelerated courses so far this year.
Summer Academy: Increased our 2016 High School Summer Academy student participation from 1,476 in 2015 to 2,237 in 2016. These numbers include students participating in summer school through the federal GEAR UP grant.
Workforce Development: In collaboration with community partners, expanded and formalized a culinary arts program at four MPS high schools, with hundreds of students enrolled.
Classroom Technology: Our high schools achieved a 1:1 ratio of Chromebooks-to-students this school year, with 64,000 Chromebooks used by students at all grades in total.
Early Start: For next school year, MPS has shifted the high school and middle school calendar to an early start and early end date, giving students more time to prepare for college-ready ACT and AP tests.