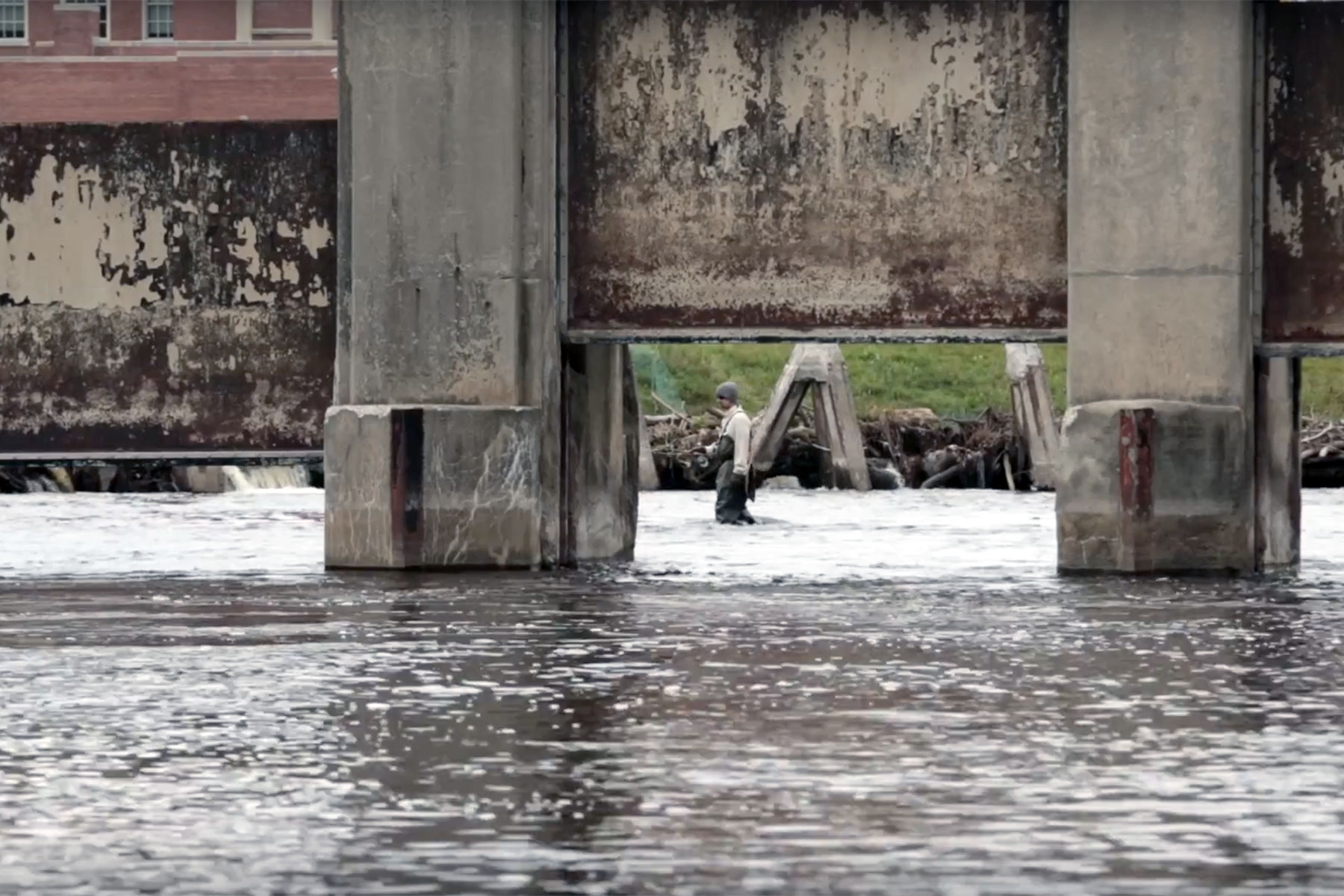 A new analysis also shows that the project would remove more than fifty homes from the floodplain area.
The Wisconsin Department of Natural Resources (DNR) is awarding more than $2 million in grants to the Milwaukee Metropolitan Sewerage District (MMSD) to remove the dilapidated Estabrook Dam on the Milwaukee River, an effort that will help reduce the risk of flooding for more than 50 homes.
"There's absolutely no question that removal is the best option financially and for reducing the threat of flooding for dozens of homeowners. It's great to see that state and federal partners agree with this environmentally beneficial project and are backing it with significant financial resources." – Milwaukee Mayor Tom Barrett and Milwaukee County Executive Chris Abele
Grant Funding Sources
There are two grants from DNR and one from the Fund for Lake Michigan that make up the $2.3 million. DNR is investing $2 million in Estabrook Dam removal out of funding from the Environmental Protection Agency's Great Lakes Restoration Initiative to repair Areas of Concern in Wisconsin waterways. DNR is also providing $50,000 from a state program that funds dam removals. Fund for Lake Michigan announced a $250,000 grant in 2016.
Flood Risk Analysis
Recently completed MMSD modeling shows that by removing the dam, the current mapped floodplain will be reduced more than a foot in some locations upstream, taking more than 50 homes out of the floodplain. During dry weather, river elevations and flows will be very similar to what they have been the past eight to nine years since the gates of the dam were ordered to remain open.
Out of nearly 300 comments on the removal project, more than 85% support removal.
Milwaukee Metropolitan Sewerage District