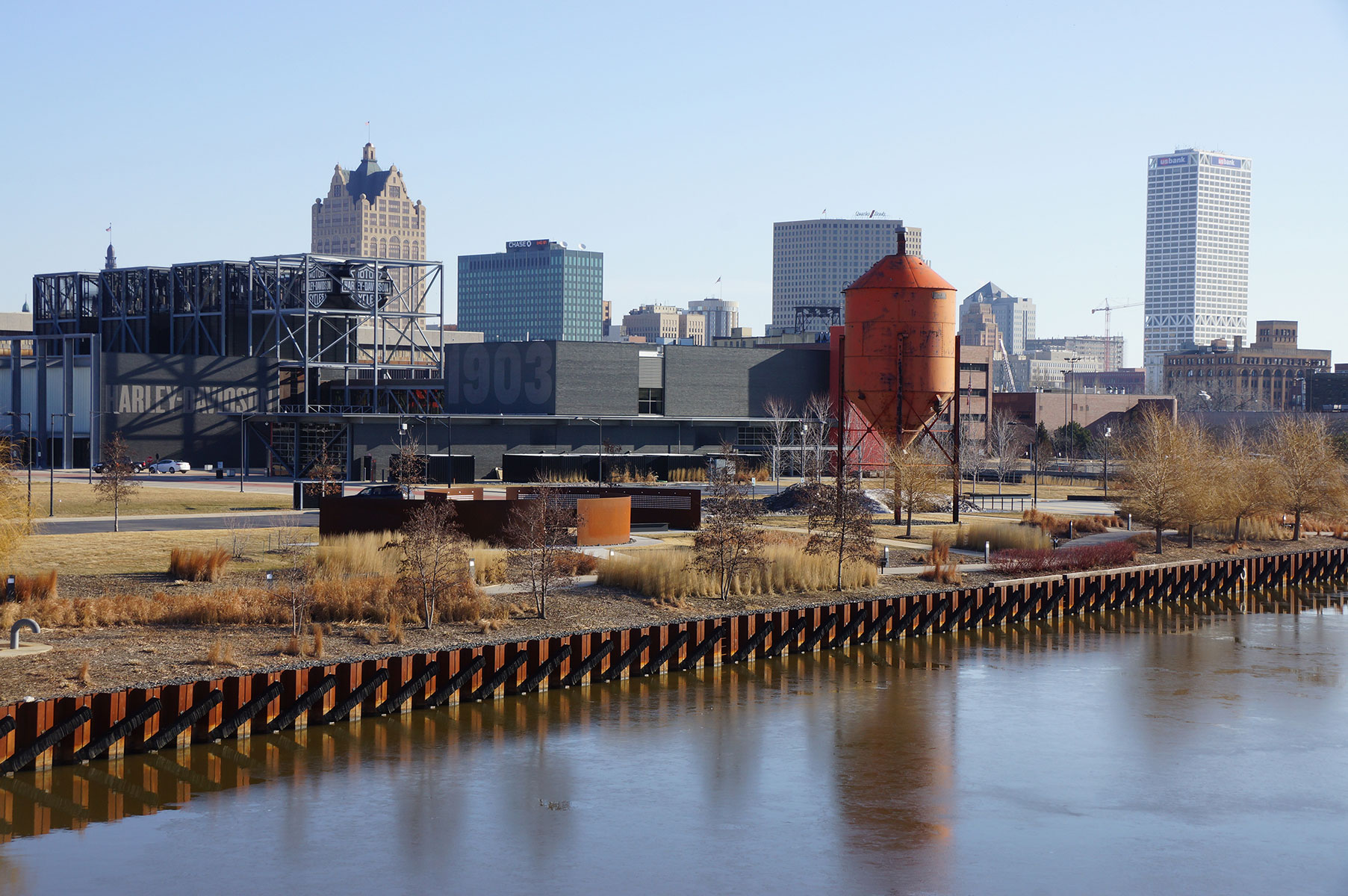 Menomonee Valley Partners announces the first ever "Valley Week," presented by Potawatomi Hotel & Casino, running September 23 to 30.
Menomonee Valley Partners and Potawatomi Hotel & Casino invite the community to explore and experience Milwaukee's Menomonee Valley by participating in the week's events, including special tours via bike, boat, bus, or kayak, the Ultimate Beer Run, a Campfire Chat, and a Valley-wide Career Expo.
"We are thrilled to invite the community to experience all that the Menomonee Valley has to offer," said Corey Zetts, Executive Director of Menomonee Valley Partners. "Like the Menomonee Valley itself, Valley Week offers something for everyone, from nature lovers to history enthusiasts, job seekers to those looking for something unique to do in the city."
Valley Week events are listed at ValleyWeek.com. Proceeds from the events support Menomonee Valley Partners, a nonprofit organization formed in 1999 to revitalize the Menomonee Valley. Events include:
Saturday, September 23
The Ultimate Beer Run: This unique run/walk event makes a loop between City Lights Brewing and Third Space Brewing, offering participants a mid-point beer at one brewery and a finisher beer at the other.
Monday, September 25
Tree Planting in Three Bridges Park: Volunteers can plant a tree that will provide shade for future generations.
Menomonee River Kayak Tour: Paddle the river and canals while exploring the Valley's past and exciting future.
Tuesday, September 26
Discover Your Career Expo: This one-stop shop career exploration expo showcases the wide variety of employment opportunities available at Valley businesses, from entry-level to high skill, and offers potential candidates a chance to explore how to start on a career path here and connect with training resources.
Wednesday, September 27
Campfire Chat: Enjoy a sunset view of the Valley while listening to fireside stories from dynamic presenters with whose own stories intersect with the story of the Valley.
Thursday, September 28
Valley Week Business Luncheon: Mayor Barrett will keynote this luncheon that celebrates the Valley's transformation, exciting future, and the companies, organizations, and people who have helped shape it.
Happy Hour on the River: Enjoy a casual 45-minute happy hour cruising along the Menomonee River and its less explored canal.
Saturday, September 30
Milwaukee Tour for Milwaukeeans: Join Adam Carr on an in-depth bus tour, a Behind, Below, and Above the Scenes journey through the Valley.
Menomonee Valley History Tour: Take a leisurely bike ride along the Hank Aaron State Trail with frequent stops to explore the rich history of the Valley and its role in making Milwaukee. Dining specials are available at Sobelman's and Twisted Fisherman throughout the week.
Valley Week is presented by Potawatomi Hotel & Casino. Supporting Sponsors include Harley-Davidson Museum, Menomonee Valley Business Improvement District #26, Komatsu Mining Corp, Rexnord, and We Energies.
Located in the heart of Milwaukee, the Menomonee Valley is a thriving district that integrates industry, entertainment, and nature.