MMSD reported first tunnel related overflow since fall 2016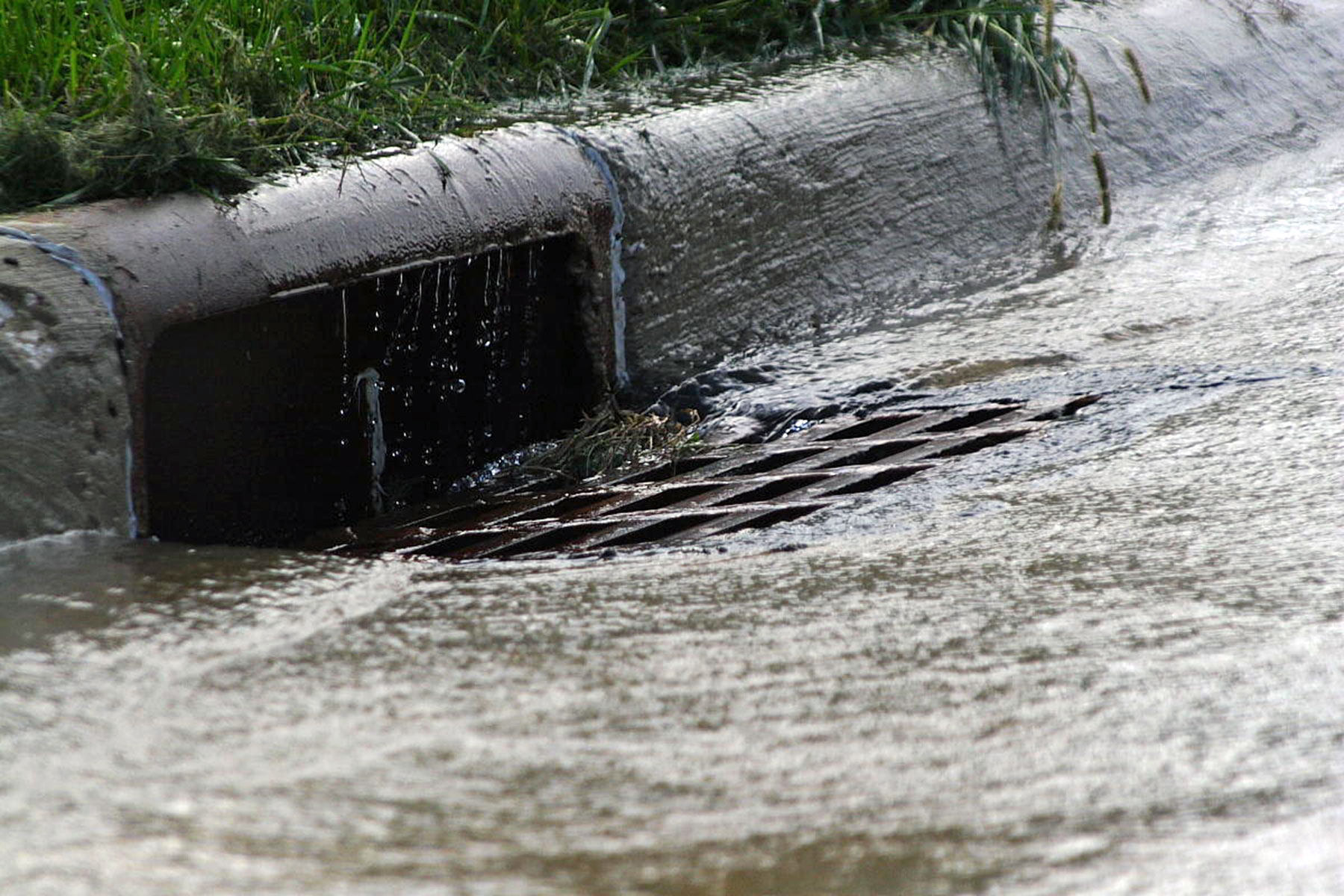 The Milwaukee Metropolitan Sewerage District (MMSD) reported the results from two days of heavy rains that caused sewer overflows on June 18 and 19 to the Wisconsin Department of Natural Resources.
In just under two hours, intense rainfall filled the Deep Tunnel 74% full (320 million gallons) on June 18. Rain and wastewater poured into the tunnel at a rate of 6.4 billion gallons per day at around 4:00 p.m. that day. The main Deep Tunnel holds 432 million gallons. To reduce the risk of basement backups, MMSD initiated a combined sewer overflow. MMSD rain gauges measured 4.04 inches at 35th St. and Fond du Lac Ave. in Milwaukee during the two-day storm. One inch of rain on MMSD's service area equals 7.1 billion gallons of water.
The force of water rushing into sewers can cause collapsing air pockets that can launch manhole covers into the air. There were numerous reports of manhole covers popping off on June 18, leaving open holes in the street that lead directly into the sewer system. Always use extreme caution on flooded streets.
To increase treatment capacity and reduce sewer overflows, MMSD went into storm treatment mode at the Jones Island Water Reclamation Facility on June 18 and 19. The procedure is estimated to have reduced combined sewer overflows by 112 million gallons. Storm treatment involves pumping water directly out of the Deep Tunnel into disinfection chambers at Jones Island. While conducting this style of treatment, MMSD has never violated its discharge permit for state and federal treatment standards.
A separate sewer overflow occurred on June 18 at 35th Street and Roosevelt in Milwaukee. The volume is estimated at 3.7 million gallons. The combined sewer overflow volume is estimated at 360 million gallons. This is the first tunnel related overflow since September of 2016.
Milwaukee Metropolitan Sewerage District is a regional government agency that provides water reclamation and flood management services for about 1.1 million people in 28 communities in the Greater Milwaukee Area. It serves 411 square miles that cover all, or segments of, six watersheds. The District is a regional government agency established by state law.