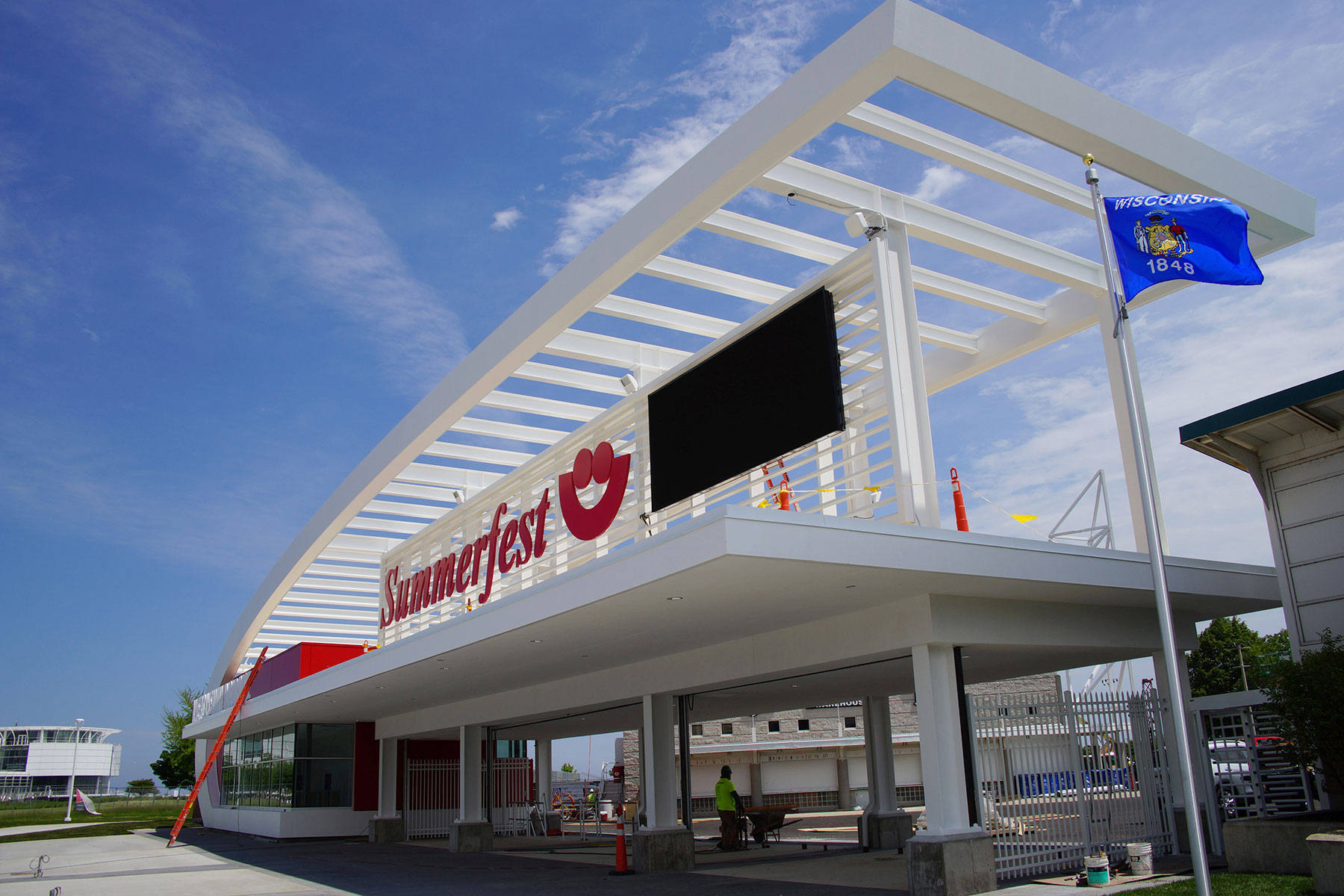 Summerfest announced on June 20 that a collection of exciting new updates were added to its official festival app, making mobile usage easier for everyone attending the Big Gig.
The free Summerfest mobile app serves as a useful guide to this year's lineup, stage schedules, and entire festival experience. Users can sync the online festival schedule to their smart phones to stay up-to-date, get schedule recommendations, find where all their favorite beers are sold, and discover new artists.
The following new features to the Summerfest App were just released:
U.S. Cellular Lights – Before the headlining show at the new U.S. Cellular Connection Stage each night, fans can participate in a crowd-sourced synchronized light show, using their smartphones, to help "Light the Stage" as artists prepare to come on stage. To participate, fans simply need to click on "Light Show" in the app's main menu, and follow a few steps.
Photo Hunt: Summerfest Explorer Game – Individuals can explore the festival grounds, capture the moment, and record memories with the Summerfest Explorer Game. Participants can collect photos and then share the completed photo card on Instagram using #summerfestexplorer for a chance to win prizes.
iMessage Feature – New this year, iPhone users can share schedules or set up a plan to meet friends right from an iMessage conversation. The PLAN feature allows users to exchange schedules and coordinate their favorited live shows at the festival with other iPhone users. The MEET feature lets users choose from several locations at Summerfest and set a time and place to meet via group text. These features are only available on iPhones.
Beer Map – There are over 35 types of malt beverages sold at Summerfest, including three new Terrapin IPA's and Crispin Rosé. New this year, there is an interactive map of where fans can find their favorite cold adult beverage. Patrons must be 21+ to purchase alcoholic beverages.
The free 2018 Summerfest App can be download from the Apple or Google Play stores.