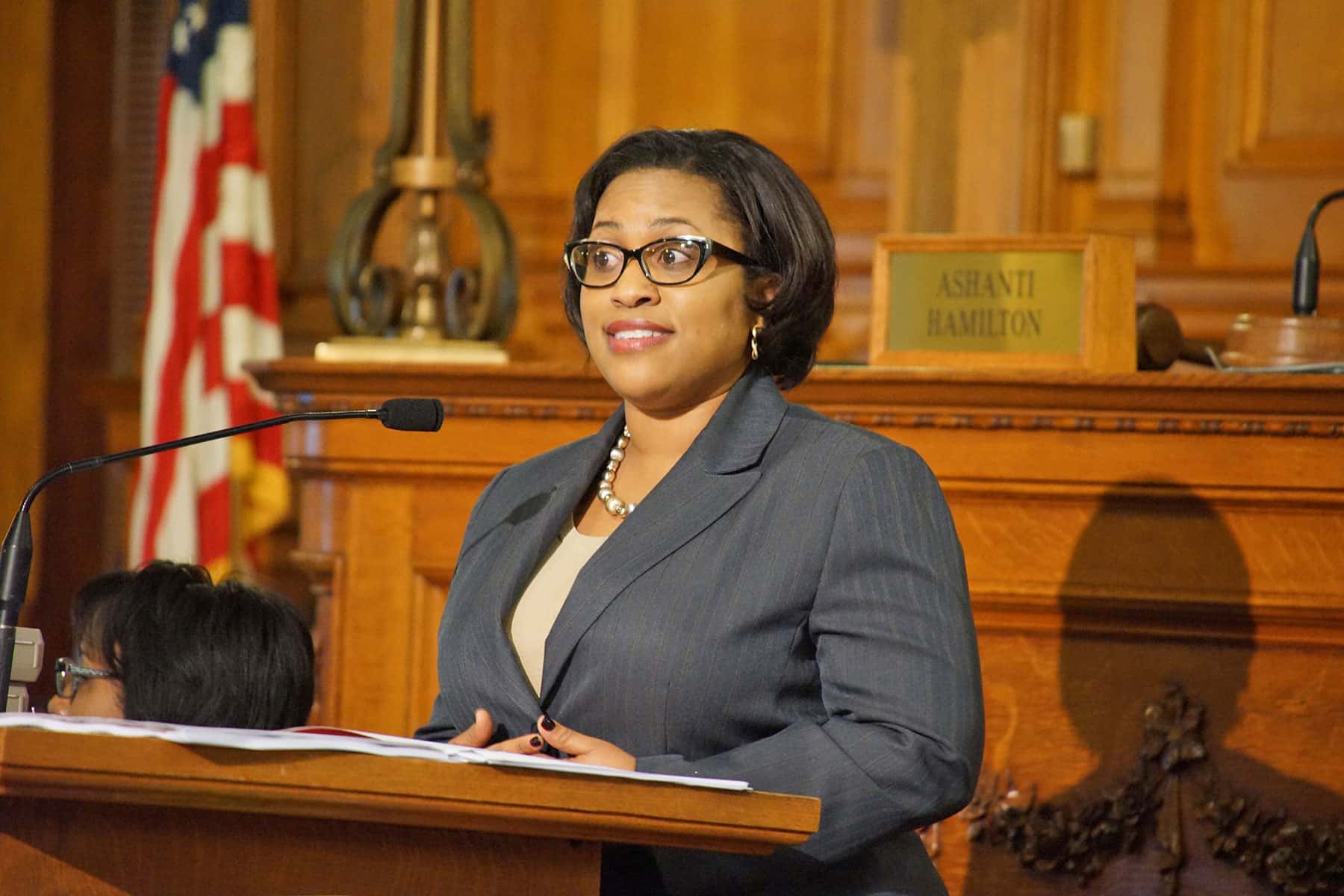 "We've got a lot of work to do. And again, this isn't where we're resting. We just want to make sure from this point forward we continue to grow." – Darienne Driver, superintendent of Milwaukee Public
MPS no longer is in the lowest performing category on the Wisconsin School Report Card.
When you walk into Rogers Street Academy, you can feel the positive energy — it's a place where children who once struggled to keep up are improving every day.
Rogers Street Academy is one example of a Milwaukee public school that is closing the achievement gap through the support and hard work of a number of community partners, including Rockwell Automation, the Milwaukee Partnership Schools, City Year and Boys & Girls Clubs of Greater Milwaukee. Rogers Street is an indication of the successful start we're seeing in MPS this year:
More families are choosing MPS. Enrollment is up over 800 students as we add more in-demand programs and opportunities.
MPS is the only school district in Wisconsin selected to participate in Turnaround Arts. Four elementary schools were selected for the White House initiative that improves student achievement through the arts.
MPS Drive, our free Universal Driver Education program, is expanding to serve up to 1,400 MPS students this year with a goal of serving every eligible MPS student.
More MPS high school students are taking college-level Advanced Placement and International Baccalaureate classes. This year, 21% of all MPS high school students are taking college-level classes — over 4,000 students.
An aggressive expansion of a culinary arts and hospitality program in four MPS high schools, supported by Bartolotta Restaurants and other partners, is preparing more students for success in this growing field.
We're taking the lessons we're learning from some of our other successful programs — our GE Schools and our Community Schools — to help more schools thrive.
These efforts are yielding results: MPS no longer is in the lowest performing category on the Wisconsin School Report Card.
Due to our improved academic achievement and growth, the Wisconsin Department of Public Instruction notified MPS last week that we are not required to participate in the Opportunity and Schools Partnership Program. Created by the state Legislature, OSPP gives the Milwaukee county executive authority to transfer MPS schools to the OSPP if the district falls into the lowest achievement category for two consecutive years.
The state will not officially release the Report Card until next month. However, our district's STAR assessment data confirms that students are improving and closing achievement gaps:
Literacy is improving across all grade levels.
The number of students on target for proficiency in reading improved last year by 2%.
Early literacy skills increased significantly with 51% of all K5 and first-grade students on target at the end of the 2015-'16 school year compared to only 43% on target at the beginning of the school year.
These developments are encouraging. This collective effort to improve MPS began long before I became superintendent and is the result of the hard work and commitment of our students, families and many community and business partners. I want to thank all teachers, staff and board members for their commitment to equity, access and quality for all students. The entire community deserves to be proud of our public schools.
We will not stop until every child is successful. This is our promise to our students, families and the community. Fulfilling this promise will take the best effort of every one of us. Every teacher in our classrooms. Every leader in our schools. Every partner in our community. Every family member and every student. We will make that effort every day. We invite you to join us in the journey.
"MPS has neither consistently nor effectively engaged all of our students of color in an environment conducive to learning; thus, there are opportunity gaps that perpetuate low student achievement." – MPS Strategic Problem of Practice