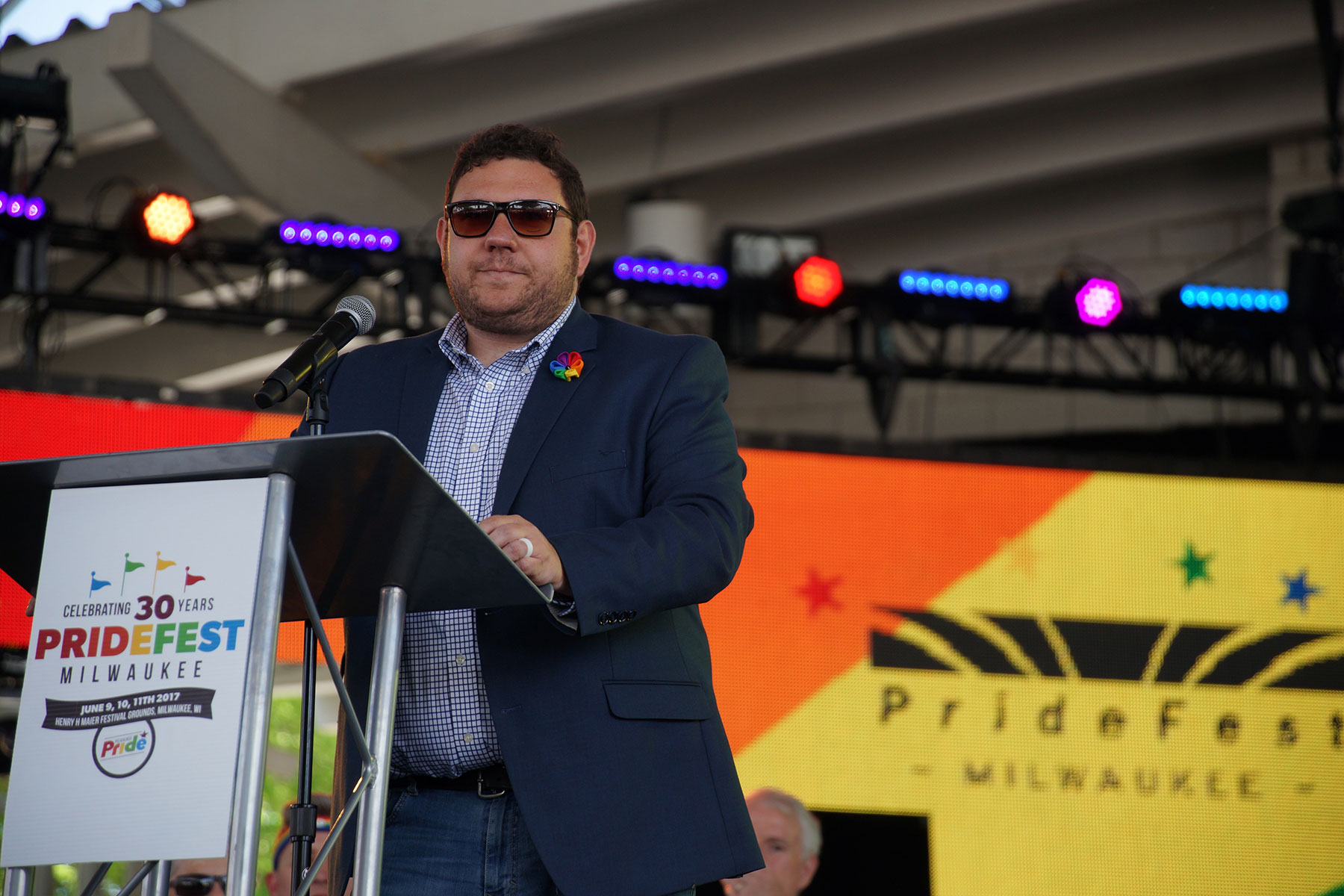 "Our donations are an investment in the future of LGBTQ Milwaukee." – Michail Takach
Following a record-breaking PrideFest Milwaukee 2017, the Milwaukee Pride Board of Directors announces the disbursement of over $16,000 in financial donations, scholarships and gifts to local causes. These included $10,218 to GSAFE, through the PrideFest Plus One 2017 campaign; $3,000 to Ashley Smith, recipient of the 2017 Rising Star Scholarship;$2,500 to the 2017 Milwaukee LGBT Film/Video Festival; and $723 to the Milwaukee Women's Center.
"Milwaukee Pride's mission statement makes firm commitments to the LGBTQ community: to developing future leaders, to improving access to services, to celebrating our history and heritage, to creating learning, networking and outreach opportunities," said Wes Shaver, president of Milwaukee Pride.
This year's PrideFest Plus One campaign raised a record-breaking $5,109 in community donations, which were matched by the Milwaukee Pride Board of Directors for a grand total donation of $10,218.
"We're humbled by the generosity shown by everyone who gave to the Plus One Campaign," said Brian Juchems, GSAFE senior director of education. "These donations help trans and queer students develop their voice as advocates for themselves and for others. These dollars will help create schools where LGBTQ youth – particularly trans and queer youth of color – aren't just surviving, but thriving."
"This fall, nearly 900,000 students returned to Wisconsin's classrooms," said Michail Takach, Milwaukee Pride's vice president of communications. "We recognize that LGBTQ students may feel increasingly unsafe and unsupported in the academic setting."
PrideFest Plus One nominations are currently being accepted for the 2018 festival season. Submission guidelines and instructions are available at the Milwaukee Pride website. The 2018 PrideFest Plus One honoree will be announced in January.
"We are honored to support GSAFE in protecting and developing these students in their journey to their best selves – through mentoring, networking, advocacy, policy formation and educator and administrator training," added Takach.
PrideFest Milwaukee 2018 returns June 8, 9, and 10.