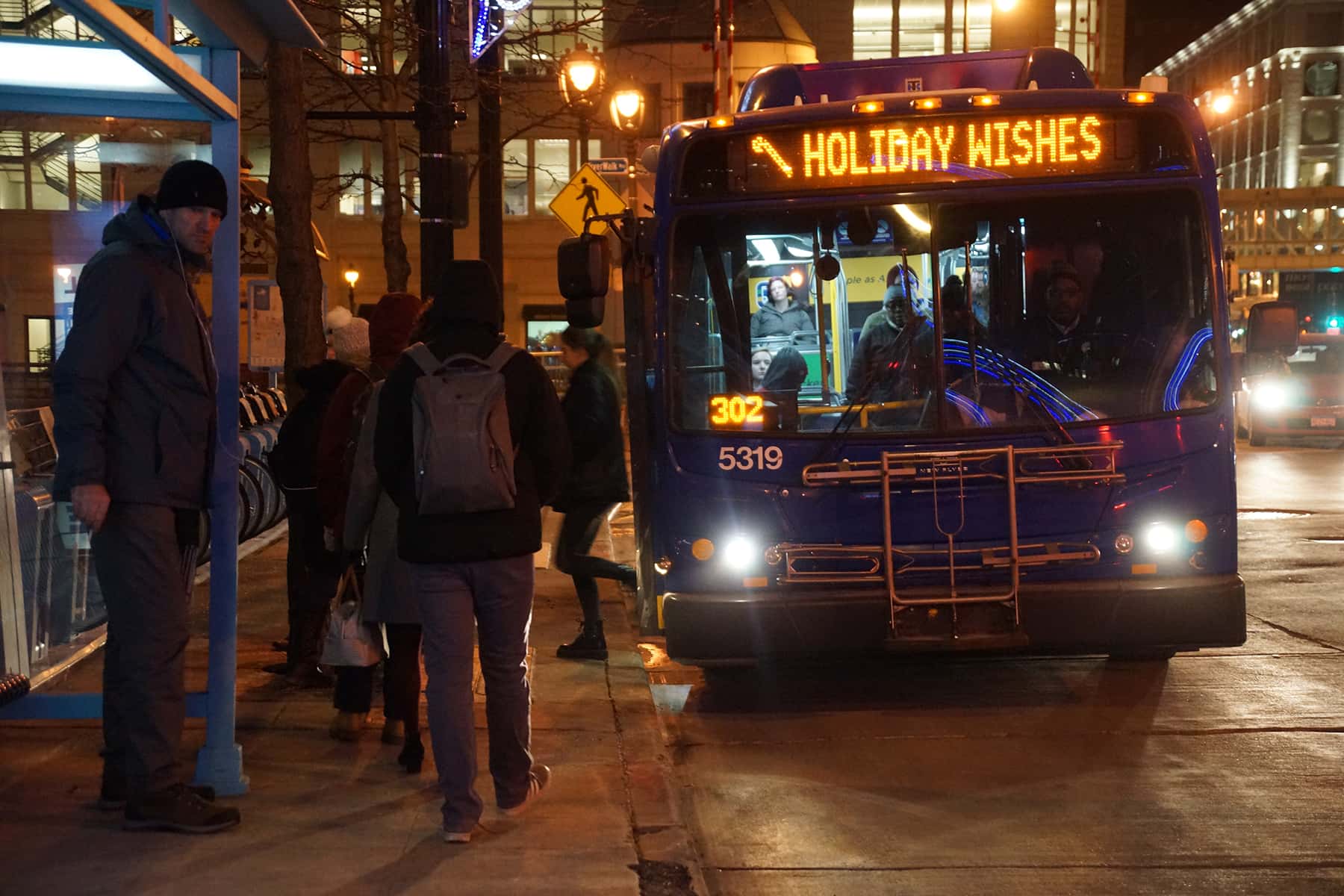 Miller Lite will continue its partnership with the Milwaukee County Transit System for the 32nd consecutive year to encourage members of the community to Celebrate Responsibly and let MCTS be their designated driver.
Miller Lite Free Rides will provide safe and free rides on all MCTS routes starting at 8:00 p.m. on Tuesday, December 31 until end of regular service. Several popular bus routes – GreenLine, BlueLine, PurpleLine, and Routes 14, 15, 19, 30 – will have extended service until 4:00 a.m. The GoldLine will extend service to Brookfield Square Mall until 3:00 a.m.
"Miller Lite believes in making a difference in its hometown market of Milwaukee by helping people Celebrate Responsibly," said Diane Wagner, alcohol responsibility manager for MillerCoors. "Partnering with MCTS and Beer Capital Distributing allows us to provide Milwaukeeans options to get home safely and reduce drunk driving."
Miller Lite Free Rides has provided more than 553,000 safe rides to residents and visitors of Milwaukee since the program began locally in 1988. The Free Rides program has provided more than 6.7 million people in 28 communities safe rides as part of an ongoing commitment to helping consumers Celebrate Responsibly. The program encourages partygoers to have good taste and not drink and drive.
"The longstanding Miller Lite Free Rides have become an integral part of Milwaukee's ability to celebrate the New Year responsibly," said Chris Abele, Milwaukee County Executive. "Any and all folks heading out to ring in the new year can count on MCTS to be their designated driver."
This national program supports Molson Coors Beverage Company's 2025 goal to implement impactful programs to prevent drunk driving in every market where the company sells beer.
"Providing beer drinkers free, safe, and convenient transportation on New Year's Eve in partnership with Miller Lite and MCTS continues to be an impactful way to kick off the New Year by helping the community Celebrate Responsibly," said David Neville, President at Beer Capitol Distributing.