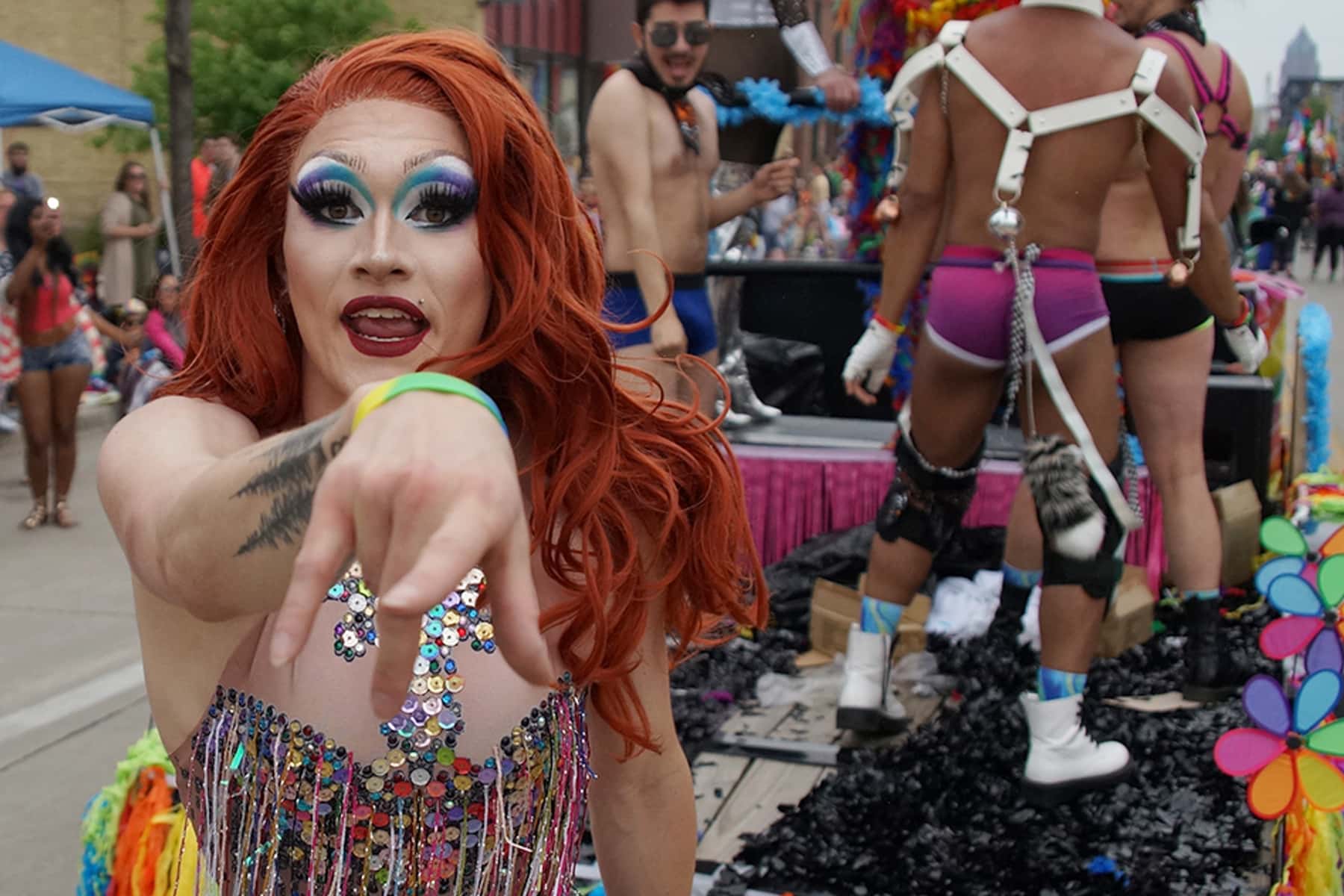 The Wisconsin LGBTQ History Project announced on August 14 the release of its upcoming book, "The Golden Age of Milwaukee Drag," by local historians Michail Takach and BJ Daniels.
From "The Only Leon's" bewildering debut at Nunnemacher's Opera Hall in 1884, to Jaida Essence Hall's flawless victory on RuPaul's Drag Race Season 12, Milwaukee has produced a long, proud, and scandalous legacy of drag superstars.
"Being able to share stories of all the great drag performers I've known, and worked with, is so important," said BJ Daniels. "I feel honored to name those that have paved the way for me and others. This history gives us a sense of pride in our own homegrown stars!"
The Golden Age of Milwaukee Drag will cover the highs and lows of gender identity across the city's history, and the rise and fall of drag-dominant nightlife throughout the 1920s, 1950s, 1980s and today.
"We want to answer the question, why Milwaukee?" said Michail Takach. "What is it about Milwaukee that allows drag culture to thrive and evolve, even when other cities banned drag shows and shut down cabarets for decades?"
Milwaukee has been a favorite stop for touring female impersonators Julian Eltinge, Karyl Norman, and the Jewel Box Revue, a home base for midcentury divas Adrian Ames and Billie Herrero, a hotspot for high-end drag productions with the Holly Brown Revue and the Club 219 Girls, and ultimately, an incubator for dynamic and diverse drag talent, including Trixie Mattel, and Jaymes Mansfield.
"So many of our drag and gender non-conforming elders were forced into hidden lives due to social rejection," added Takach. "When they passed away, they took their remarkable life stories with them, never to be told again. Many times, their next of kin destroyed priceless photos out of shame or confusion."
The Golden Age of Milwaukee Drag will be published by the History Press in summer 2021.