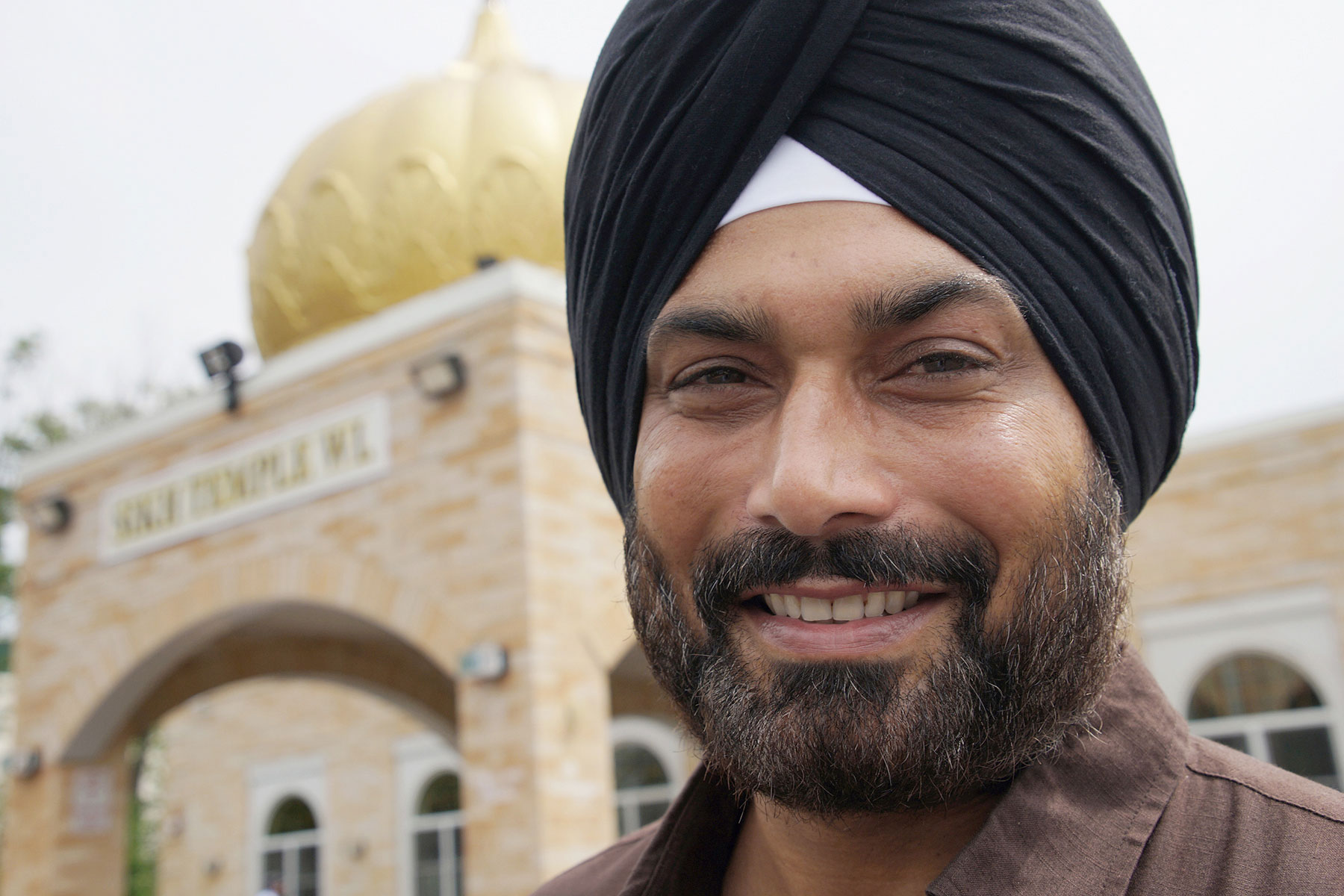 The Interfaith Conference of Greater Milwaukee (IFCGM), which represents the regional leaders and adherents of 18 faiths and denominations, announced that Pardeep Singh Kaleka will be its next executive director beginning July 1.
Kaleka was hired after a long search process that included many candidates. The organization was led by Tom Heinen for the past decade as executive director. Heinen will retire after a short transition period.
As a first-generation immigrant from India, Kaleka received a bachelor's degree in Criminal Justice/Sociology from Marquette University and a master's in Clinical/Community Psychology from Alverno College. He has served the community through multiple positions, as a police officer, educator for at-risk high school students, community consultant, and trauma therapist.
"I have always been very spiritually driven," said Kaleka. "And I think even as a police officer, as an educator, as a therapist, as a counselor – I never wanted to do something that was going to take me to a place where I did it for money or I didn't do it for a reason that wasn't of service."
Kaleka was first introduced to the IFCGM shortly after the 2012 Sikh temple shooting in Oak Creek. The hate crime left six people dead and four others wounded, and the killer later committed suicide. Among those who died was Kaleka's father, Satwant Singh Kaleka. The IFCGM brought religious communities together to counter the hate attack and those happening across the U.S. and the world.
"I saw my parents go to the gurdwara probably four to five days a week, sometimes every day of the week, and I never thought to myself that I'm going to grow up and embrace the role of religion or organized religion," Kaleka noted.
He is one of the co-founders of Serve2Unite, a nonprofit organization founded after the 2012 white supremacist attack on the Oak Creek Sikh Temple, to counter extremism. In 2018, he co-authored a memoir, "The Gift of Our Wounds."
His columns on mental health and community trauma appear regularly in the Milwaukee Independent. He serves on the City of Milwaukee Mental Health Task Force's Steering Committee and the Sikh Temple of Wisconsin's board of trustees. An accomplished public speaker and advocate, he has spoken with groups locally and across the globe. He is married with four children.
"The hiring committee agreed that Pardeep is the right person to lead the Interfaith Conference into the future," said IFCGM Chair Elana Kahn. "He is creative, energetic, innovative, and a proven community builder. We're excited to go through this period of transition with Pardeep at the helm. Tom Heinen has accomplished so much over the last decade, and we will properly thank him for his faithful stewardship."
Kaleka also wants to break down any misconceptions people may have about the role religion plays in people's lives, as well as the IFCGM itself. Going forward, Kaleka says his top priorities for the IFCGM will be combating hate attacks and creating better work environments for people of all practicing faiths. The IFCGM will celebrate its 50th anniversary in 2020, which will include unveiling transformative new initiatives that are now being planned.
"I want people to know Interfaith as much as they know the other big nonprofits in Milwaukee," added Kaleka. "Even when you say 'interfaith,' you're almost accepting and saying, 'OK, there are other faiths out there.' And if we can build that subconscious, I think we can succeed."