Promise Program: MATC continues removing barriers for adult education with free tuition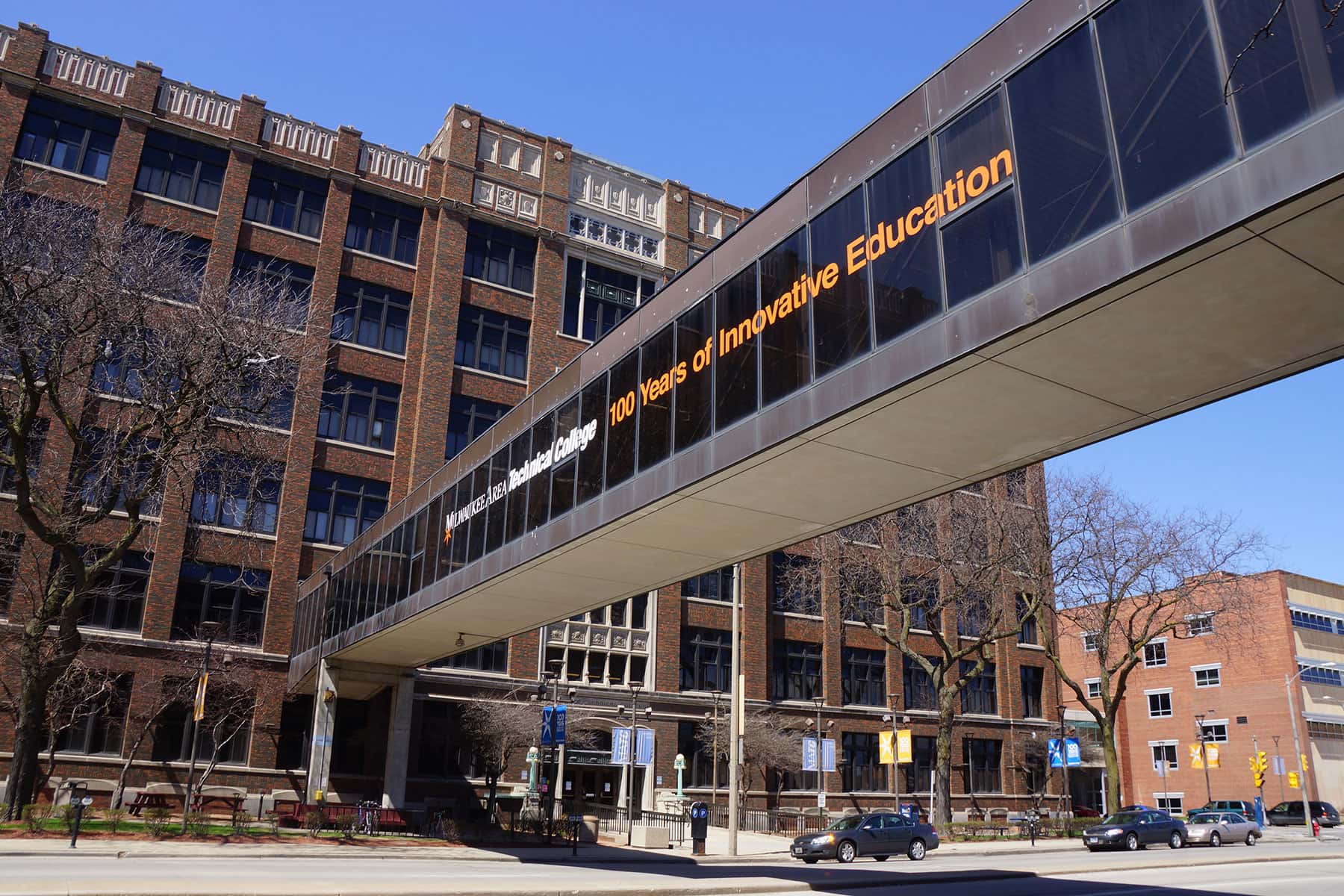 Milwaukee Area Technical College welcomed a new group of students fall, the first-ever attendees to take advantage of the "MATC Promise for Adults."
The program provides eligible students up to 75 credits of free tuition, after other scholarships and grants are applied – to complete an in-demand associate degree. The MATC Promise helps to close the skills gap by boosting the applicant pool for high-demand employment, while removing barriers to gain the education necessary to pursue today's careers.
Eligible students are 24 years or older and live in the MATC district, have an annual family income of $56,000 or less – based on federal student aid application, and have earned at least six college credits but have not earned an associate or bachelor's degree – students must have been out of college for at least two years
The response from adults seeking to finish their degree was remarkable. More than 3,300 expressed interest in the program by the July 5 application deadline. Throughout the Milwaukee area and across the state, employers need more candidates with degrees. Wisconsin's postsecondary attainment rate is 48.4 percent, short of labor economists' estimates that 60 percent of all jobs in Wisconsin will require postsecondary education.
The MATC Promise for Adults is the second tuition-free program launched by MATC. Three years ago, the college launched the Promise for New High School Graduates. This groundbreaking program was the first of its kind in Wisconsin and is already helping transform lives, industry and our community. In spring 2018, more than 150 students attended classes through the MATC Promise for New High School Graduates program, positioning themselves for a family-supporting wage and helping build a stronger community.
"We launched the first Promise program in Wisconsin to offer more students the opportunity for an affordable education without incurring tuition debt. Successful students will earn a family-sustaining wage in a career area that is in high demand. MATC is not just talking about the skills gap, we are continuing to do something about it," said Dr. Vicki J. Martin, MATC president.
Technical colleges help workers "skill up" to solve the region's skills gap. They serve the dual purpose of removing barriers to education and providing talented employees for area organizations.
Jobs That Matter to Our Economy
MATC Promise for Adults participants must enroll in a program to prepare for a career that is among the most in-demand in the state. Those include business specialties, information technology, criminal justice, early childhood education, healthcare, hospitality, welding, supply chain management and electronic or automotive technology.
More than 90 percent of MATC grads are employed within six months. They will continue to benefit from their education over their working years. The average associate degree graduate will earn $418,000 in higher earnings compared with attaining only a high school diploma or equivalent.
Public-Private Partnership
The primary source of funding is federal Pell grants and the public-private Promise partnership provides the "last dollar" – the gap between what available financial aid, grants and scholarships will cover and the cost of tuition. The MATC Promise seeks donors. So far, more than $1.5 million in private support from 385 donors has been raised and includes a generous private gift from philanthropist and Milwaukee County Executive Chris Abele.
"Whenever scholarships can make career-empowering education accessible to those for whom it otherwise wouldn't be, they are a powerful tool to uplift all of society," said County Executive Abele. "They're even more powerful when an institution like MATC has worked hard to identify an under-reached population that wants to return to school to prepare for jobs that employers need to fill."