Film Festival to feature the unlikely story of India's Jewish community in "Shalom Bollywood"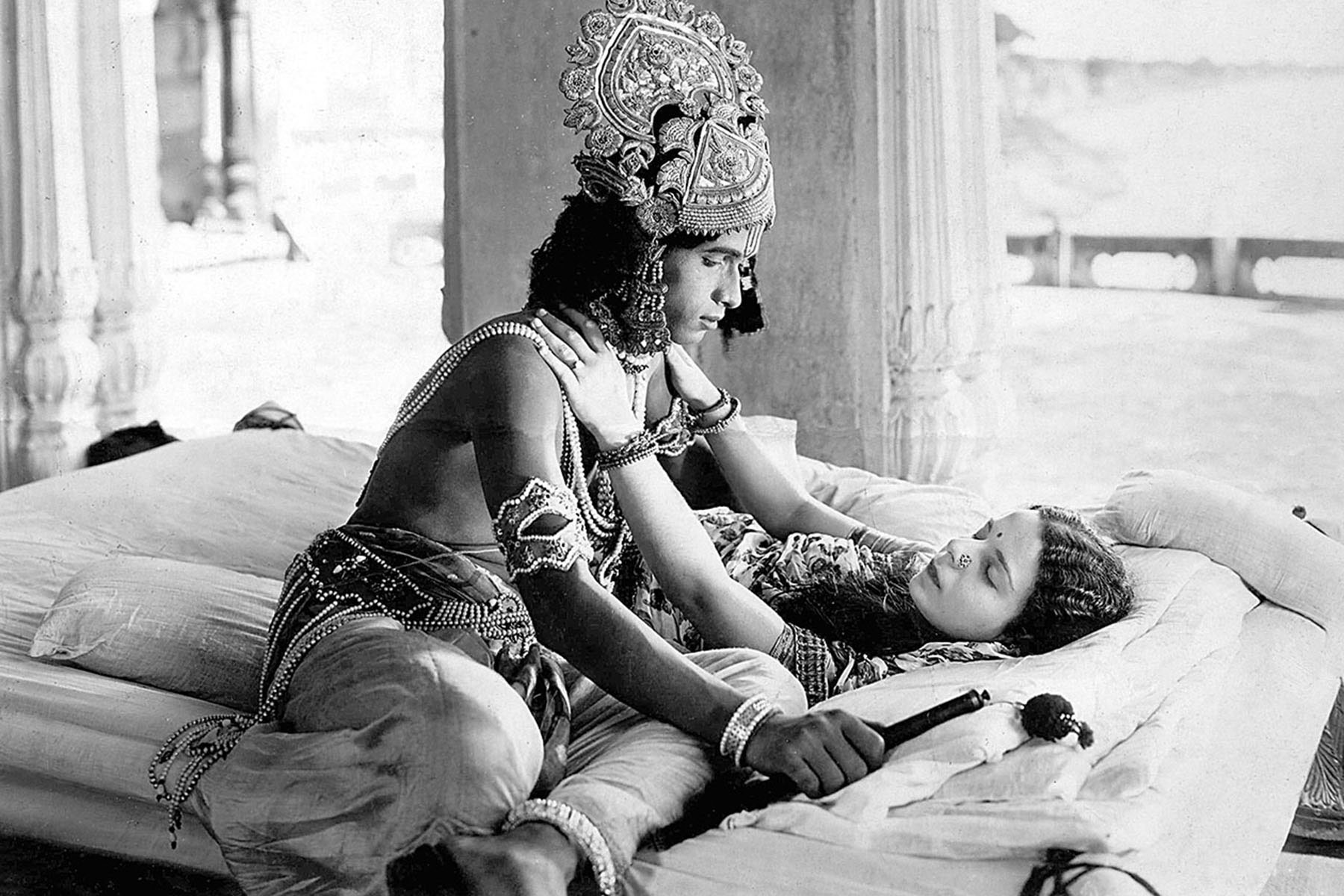 Drama, espionage, mystery and intrigue are all woven into films comprising the 21st annual Milwaukee Jewish Film Festival scheduled to run October 7 to October 11 at Marcus North Shore Cinema in Mequon.
The Milwaukee Jewish Film Festival is an annual cinematic exploration and celebration of Jewish and Israeli life, culture and history for all to enjoy. Films in this year's line-up originate from multiple countries including Austria, France, Israel, United States, Germany, Australia, South Africa, Netherlands, Japan and South Korea.
Seven distinctly different films will speak to the diversity and complexity of the Jewish experience. From the cheekily told documentary about a 2,000-year-old Indian Jewish community and its history in the film industry, to mysterious secrets uncovered by a Holocaust researcher, to the underdog journey of Israel's national baseball team, to an in-depth look at sublime musician Itzahk Perlman, the 2018 Milwaukee Jewish Film Festival will deliver an experience guaranteed to stir emotion and inspire conversation.
The Samuel Project
Sunday, October 7, 7:30 pm
2018, United States • English, 93 min. • Director: Marc Fusco
The Samuel Project is about a teenager who gets to know his grandfather Samuel (Hal Linden) for the first time when he makes him the subject of a senior year animated art project. With dreams of becoming a professional artist, the teen discovers that his grandpa, a Jewish dry cleaner, was heroically saved from Nazi capture in Germany by a young woman when he was a boy. After hesitating, Samuel agrees to tell his story for the project, a story he hasn't told in over 75 years.
Shalom Bollywood
Monday, October 8, 1:30 pm
2017, Australia • English, 76 minutes • Director: Danny Ben-Moshe
Shalom Bollywood reveals the unlikely story of the 2000-year-old Indian Jewish community and its formative place in shaping the world's largest film industry. When Indian cinema began 100 years ago it was taboo for Hindu and Islamic women to perform on screen, so Indian Jewish women took on female lead roles, which they dominated for decades. The film focuses on the lives of five of the great Jewish actors.
Testament
Monday, October 8, 7:30 pm
2018, Austria, Israel • Hebrew, German, English, Yiddish, with English subtitles, 88 minutes • Director: Armichai Greenberg
Yoel, a senior Holocaust researcher, is in the midst of a tense legal battle with an influential family of industrialists in Austria planning to build a real estate project where a brutal massacre of Jews took place in WWII. Yoel suspects that they aim to bury the affair for good, but has trouble finding the conclusive evidence to stop the project.
An Act of Defiance
Tuesday, October 9, 7:30 pm
2017, South Africa, Netherland • English, Afrikaan, 124 minutes • Director: Jean van de Velde
A gutsy lawyer risks career and family to defend Nelson Mandela and his inner circle, in An Act of Defiance, a historical thriller set in South Africa's incendiary segregation era. Mandela and nine other defendants, including Jewish anti-Apartheid fighters, faced a possible death sentence after their arrest during a summer 1963 raid. Sympathetic white Afrikaner lawyer Bram Fischer, defends the activists against charges of conspiracy to commit sabotage and treason.
Itzhak
Wednesday, October 10, 5:30 pm
2017, United States • English, 83 minutes • Director: Alison Chernick
From Schubert to Strauss, Bach to Brahms, Mozart to…Billy Joel, Itzhak Perlman's violin playing transcends mere performance to evoke the celebrations and struggles of real life; "praying with the violin," says renowned Tel Aviv violinmaker Amnon Weinstein. Alison Chernick's enchanting documentary looks beyond the sublime musician, to see the polio survivor whose parents emigrated from Poland to Israel, the young man who struggled to be taken seriously as a music student when schools saw only his disability.
Heading Home: The Tale of Team Israel
Wednesday, October 10, 7:45 pm
2018, United States, Israel, Japan, South Korea • English, 87 minutes • Directors: Seth Kramer, Daniel A. Miller, Jeremy Newberger
A stirring story of sports, patriotism and personal growth, Heading Home charts the underdog journey of Israel's national baseball team competing for the first time in the World Baseball Classic. After years of defeat, Team Israel finally ranks among the world's best in 2017, eligible to play in the prestigious international tournament.
Shelter
Thursday, October 11, 1:30 pm
2018, Germany, Israel, France • English, Hebrew, Arabic with English subtitles, 93 minutes • Director: Eran Riklis
Mossad agent Naomi is called back from sick leave and assigned to a "babysitting" job. Under a new identity, she heads to Germany to protect Mona, a beautiful Lebanese informant, whom special agents have pulled from her country and hidden in a Hamburg safe house while she recovers from plastic surgery.
Written By
The Harry & Rose Samson Family Jewish Community Center