Milwaukee to again host USA Triathlon Age Group National Championships in 2020 and 2021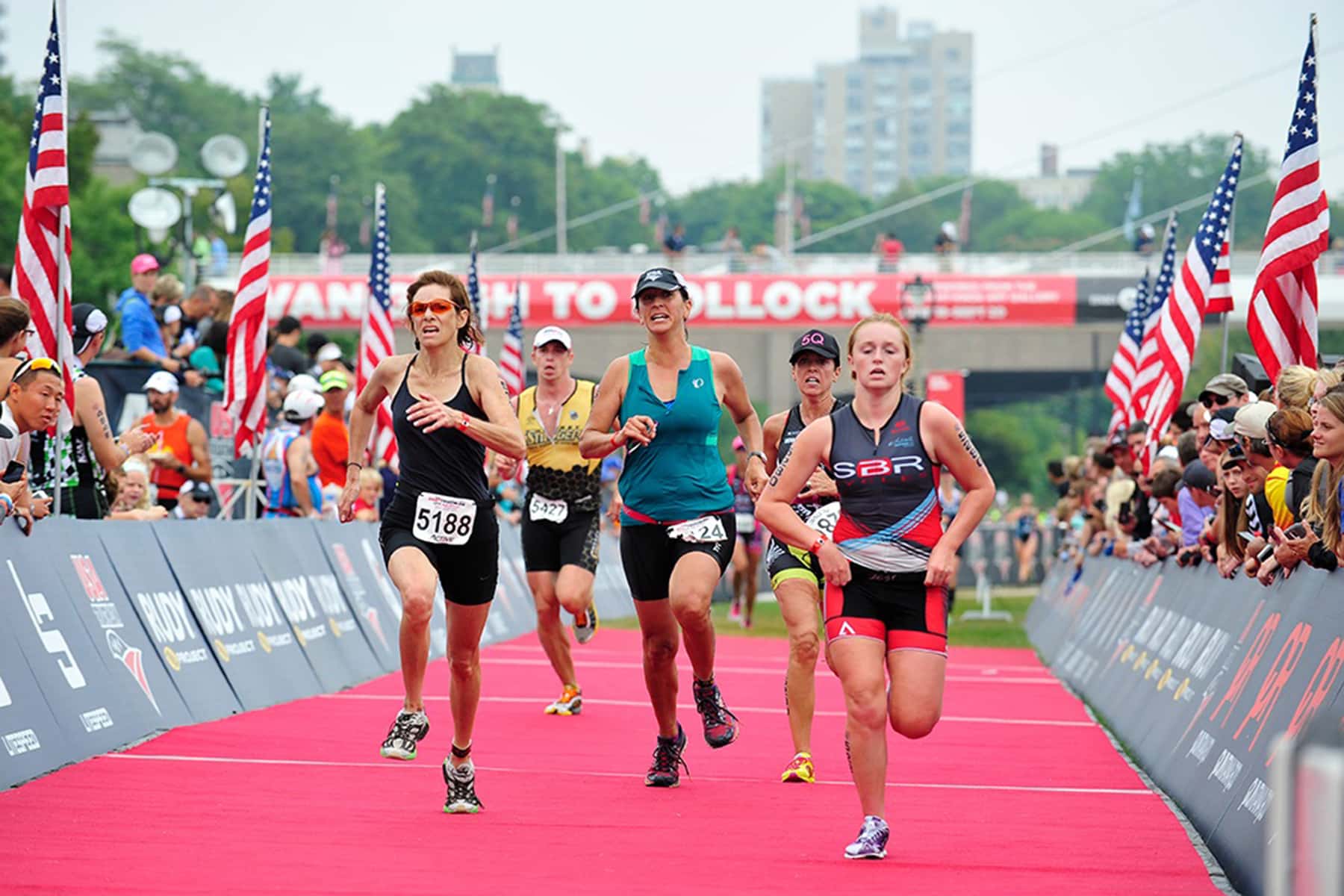 USA Triathlon announced on July 22 that Milwaukee has been selected to host the 2020 and 2021 Toyota USA Triathlon Age Group National Championships with the 2020 event set for August 7 to 9.
USA Triathlon, in partnership with Toyota and the City of Milwaukee, also announced that beginning in 2020, the Age Group Nationals sprint-distance race, which previously did not require qualification, will now be qualification-based. Special qualification opportunities for both the sprint- and Olympic-distance events are available for participants at the 2019 Toyota USA Triathlon Age Group National Championships in Cleveland.
As USA Triathlon's largest and longest-running annual event, the Age Group National Championships typically attract more than 5,000 athletes and 10,000 spectators. Milwaukee hosted the event from 2013-15, and the city is one of only two in history to have hosted for three consecutive years. Its 5,789 registrants in 2014 remains an Age Group National Championships record.
"Milwaukee was a beloved host city for Age Group Nationals from 2013-15, offering both an ideal venue and strong local partnerships that gave us the ability to offer outstanding championship events," said Rocky Harris, USA Triathlon CEO. "We look forward to bringing the nation's most dedicated sprint and Olympic-distance triathletes back to a city that has welcomed us with open arms."
Milwaukee is home to several professional sports teams, including the Milwaukee Brewers (MLB) and Bucks (NBA). The city has a history of hosting large-scale national sporting events, including the 2015 U.S. Figure Skating Skate America, the 2017 USA Gymnastics Championships, the 2017 U.S. Open, the first and second rounds of the 2017 NCAA Division I Men's Basketball Tournament and the 2018 USA Weightlifting American Open Finals. Milwaukee will also be hosting the 2020 Democratic National Convention from July 13 to 16.
"We are excited and honored to bring back the Toyota USA Triathlon Age Group National Championships to Milwaukee in 2020 and 2021," said Marissa Werner, Senior Sports and Entertainment Sales Manager for VISIT Milwaukee. "These premier events will each bring nearly 15,000 visitors and an estimated economic impact of more than $6 million to the Greater Milwaukee area. While competing, attendees will get to experience our beautiful Lake Michigan shoreline, award-winning Milwaukee County Parks, world-class sporting facilities, a vibrant downtown, the Milwaukee Art Museum and all of Milwaukee's wonderfully random facets that make it a top destination."
The main venue for Age Group Nationals is adjacent to the Milwaukee Art Museum, Henry Maier Festival Park and Discovery World along the shore of Lake Michigan. Athletes will swim in Lake Michigan, which provides cool water temperatures and a breakwater in Milwaukee's bay. The bike course traverses the Daniel Hoan Memorial Bridge and the Lake Freeway, which will be closed to traffic during the event. The run course travels out along Lake Michigan on paved trails through the scenic Veterans Park, returning on the shaded Lincoln Memorial Drive.
In 2020, racing will begin Friday, August 7, with a 750-meter open water swim competition. The open water swim is open to anybody, and no qualification is required to compete. On Saturday, athletes will toe the line for the qualification-based Age Group Olympic-Distance National Championships, which feature a 1,500-meter swim, 40-kilometer bike and 10-kilometer run. The event will continue Sunday with the Age Group Sprint National Championships, held on a 750m swim, 20k bike, 5k run course.
For both the sprint- and Olympic-distance races, an open wave will be available for athletes who do not meet the qualification criteria but still wish to participate. The open waves, capped at 150 men and women each, do not require qualification. Open wave participants will not be eligible for National Championship awards or Team USA qualification, however, non-championship awards will be presented in five-year age groups.