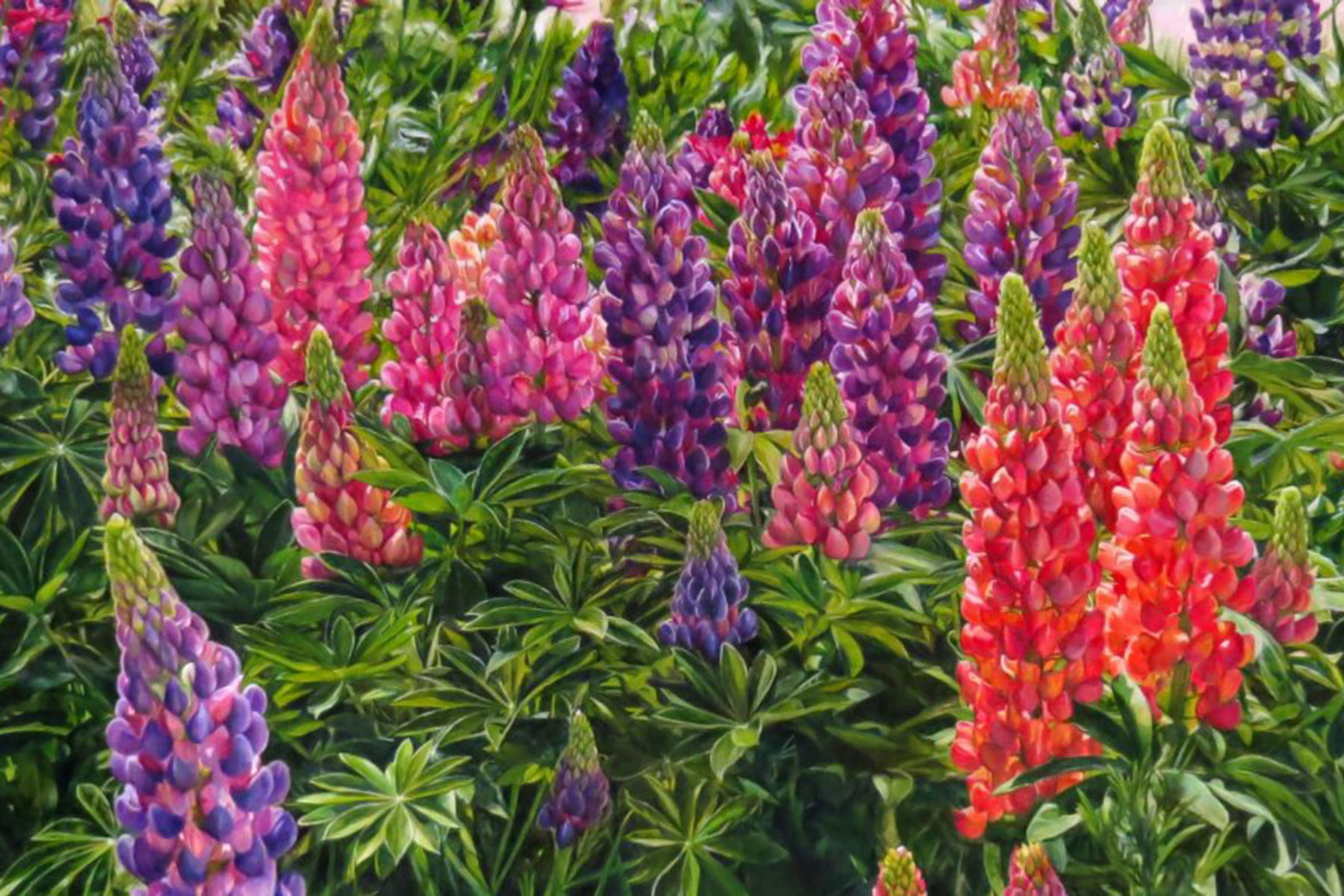 Inspired by nature, Briede Ibar has exhibited in shows across the country since the 1990s.
Julie Briede Ibar's highly rendered oils of flora and fauna and a specimen series of watercolors are on display through July 31 in the Garden House at Boerner Botanical Gardens, 9400 Boerner Drive.
Works range in size from the diminutive six-by-six-inch specimen boxes with "pinned" watercolor studies to the 25-by-41-inch oil on board of lupines.
Briede Ibar begins her process with field sketches to capture her impressions and photographs to capture details. Balance, pattern, light, and shadow are all considered in her works.
"Whether in my backyard, Wisconsin's Northwoods, or Whitnall Park, I'm an observer of nature," Briede Ibar said. "I always have my camera in hand and a sketchbook in my backpack. My wish is that my art encourages viewers to look more closely at nature to create their own memories."
Briede Ibar has received many honors for her work. She was among the 75 artists from around the world selected for the competition, the Richeson75 International: Animals, Birds & Wildlife, in 2014 and 2015.
Her work is included in collections of the West Bend Mutual Insurance Company and the University of Wisconsin Hospital and Clinics, at the American Center in Madison. She has exhibited and won awards throughout the state and across the country.
Briede Ibar's work is available in the Friends of Boerner Botanical Gardens Gift Shop. She is further represented by Edgewood Orchard Galleries in Fish Creek, and Wild Wings produces limited edition prints of her work.