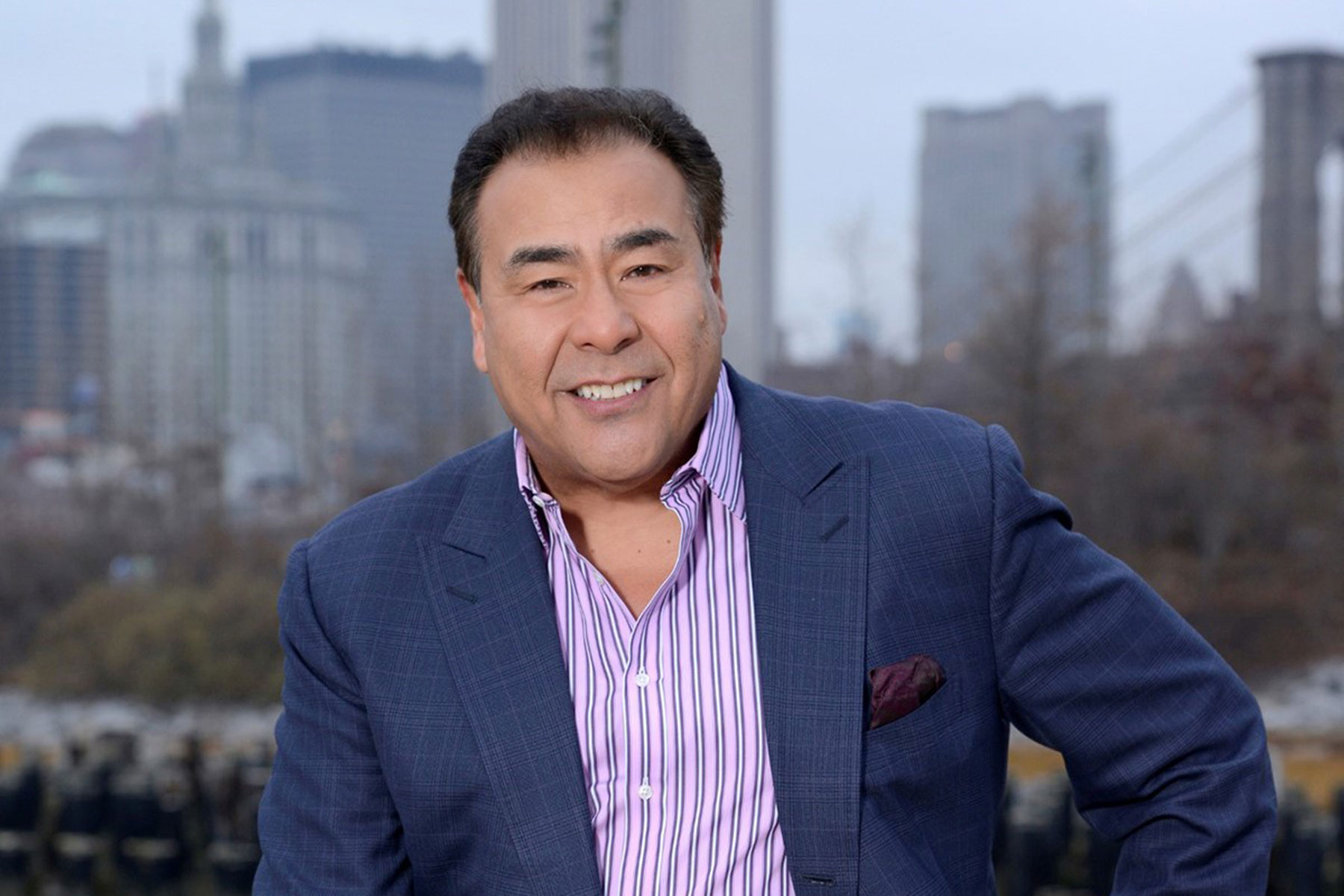 Emmy Award-winning broadcast journalist, anchor and author John Quiñones will be the featured speaker at SHARP Literacy's 15th annual "A Novel Event" on Monday, October 17 from 11:00 am to 1:30 pm at the Pfister Hotel. Cecelia Gore, executive director of Brewers Community Foundation, and Dr. Earnestine Willis, Kellner professor of pediatrics at Medical College of Wisconsin, are serving as event co-chairs.
John Quiñones is best known for his work as creator and anchor of the critically-acclaimed and highly-rated ABC Primetime series What Would You Do?, one of the highest rated newsmagazine franchises in recent years. During his 30-year tenure at ABC News, Quiñones has won seven Emmy Awards for his investigative reporting on 20/20 and Primetime Live, as well as a National Emmy Award for his work on the ABC documentary, Burning Questions – The Poising of America. He has covered such stories as the 2010 Chilean Mine Disaster, and reported on topics from polygamy to illegal immigration to insurance scams. In addition, Quiñones spent nearly a decade in Nicaragua, El Salvador, Guatemala, Honduras and Panama reporting for World News Tonight.
In addition to his broadcast journalist work, Quiñones is the author of What Would You Do?: Words of Wisdom about Doing the Right Thing. In his book, Quiñones challenges readers to consider what they would do when witnessing injustice, racism or bullying. Quiñones' keynote speech at the luncheon will focus on the message of his book and the universal "moral compass" of our society and the importance of character education in our schools today. He'll also share behind-the-scenes stories from What Would You Do?, and reflect upon his personal experiences – from his humble beginnings in the barrios of San Antonio, Texas to his career as an award-winning network journalist.
At the luncheon, Richard Abdoo, chairman of the board and CEO, retired, of Wisconsin Energy Corporation, will present Mayor Tom Barrett with a Literacy Champion Award for his ongoing support of SHARP Literacy's educational program and improving literacy in Milwaukee's most at-risk schools. Richard "Dick" Pieper, Sr., non-executive chairman of the board of PPC Partners, will receive SHARP Literacy's first annual EDGE Award (energizing through dedication, giving and engagement), which will be presented by Marlene Doerr Kreilkamp, founder of SHARP Literacy, Inc.
The message of this year's A Novel Event is What would you do to give Milwaukee students a brighter future?
"Not all children in Milwaukee are provided with the same learning opportunities," said Lynda Kohler, president and CEO of SHARP Literacy. "John Quiñones' question 'What Would You Do?' also applies to young students in Milwaukee's urban schools today. As a community, we need to consider what we can do to ensure that all children, regardless of their circumstances, have the chance to succeed. Together with the support of community partners like Brewers Community Foundation, we look forward to expanding our educational literacy program and providing more students with the opportunity to improve their literary skills and achieve future academic success."
Funds raised at A Novel Event will support the delivery of SHARP's foundational literacy program to elementary school students in 36 of Milwaukee's most at-risk schools. In 2015-2016, SHARP reached over 7,000 students and educators in grades K5 through five with proven results. During that time, vocabulary assessment results showed that SHARP students on average had performance gains which were 2-1/2 times greater than a control group of their peers.
Individual tickets for the event are $125 and may be purchased online at www.sharpliteracy.org or by calling 414.410.3203.
About SHARP Literacy
SHARP Literacy, Inc. is a 501(c)(3) Milwaukee nonprofit educational program whose mission is to enhance future life success by energizing urban children, motivating them to identify themselves as confident, capable scholars and lifelong learners by inspiring engagement in reading, writing and research through hands-on interaction and visual arts. The primary goal of SHARP Literacy is to provide elementary school students with an imaginative learning experience that builds confidence, self-esteem, and a greater awareness of the world. This year SHARP Literacy, Inc. will impart foundational literacy skills to over 8,000 elementary school students in 36 of Milwaukee's most at-risk schools.