County Parks to seek state grant for Lake Park bridge project funding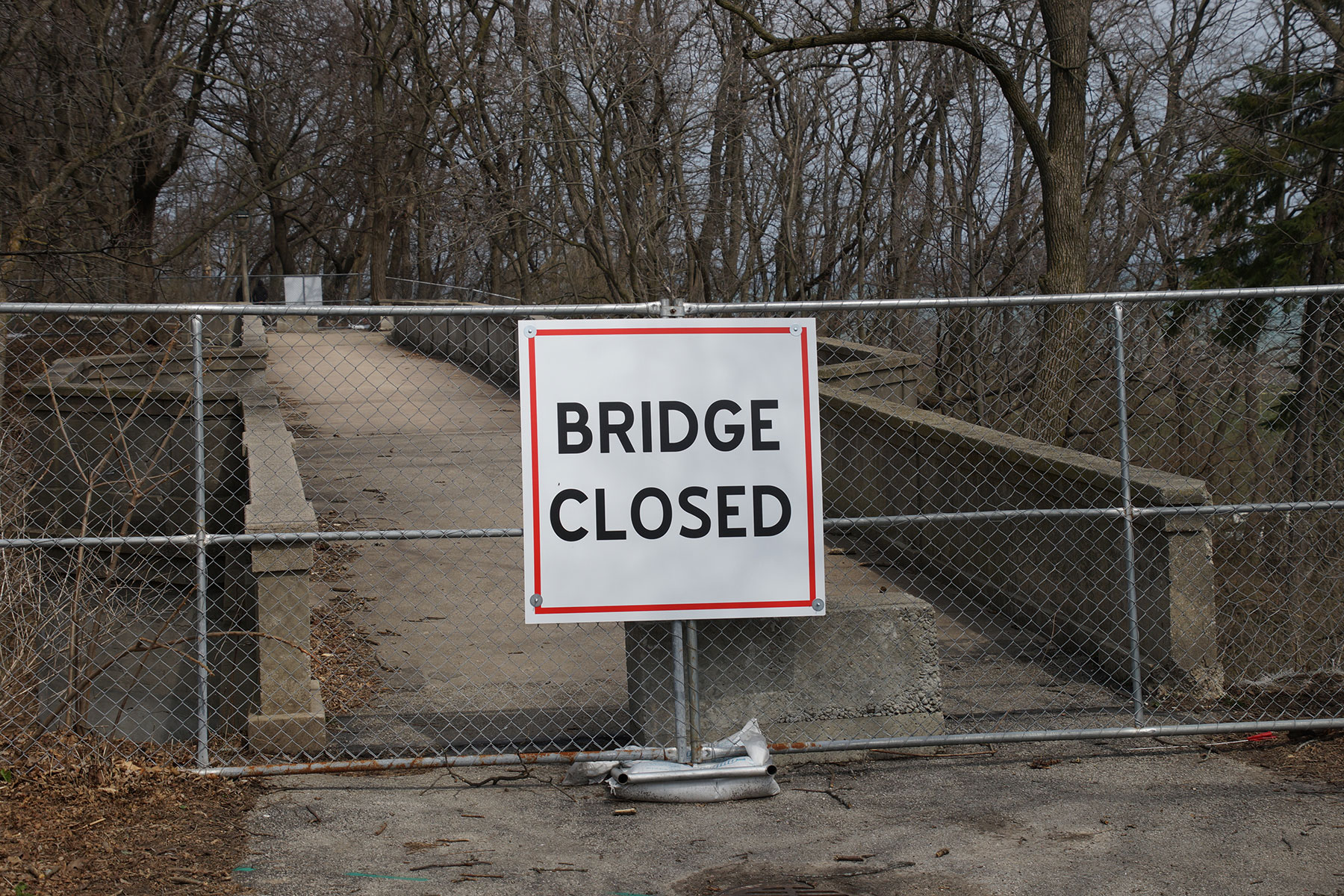 Milwaukee County Parks has applied for a $1.5m grant from the Wisconsin Transportation Alternatives Program (TAP) program to help fund replacement of the Ravine Road Bridge in Lake Park.
The goal of the project is to preserve the historical character of Lake Park by replacing the bridge with a structure that closely matches its original architecture and design. A 20-member Ravine Road Bridge committee, as well as public workgroups, selected replacement of the bridge, in-kind, as the preferred alternative for addressing the deterioration of the bridge.
If Milwaukee County does not receive the TAP grant funding, other options, including repairs, will still be considered.
The Ravine Road Bridge, designed by the Milwaukee architecture firm, Ferry and Clas, was constructed in 1906 to span one of the several large ravines in Lake Park. After a conditions assessment in 2014, which identified increased cracking in the concrete bridge, the bridge and the drive below it – Ravine Road – were closed.
Replacement of the bridge, as proposed in the TAP grant application, would resolve the safety issues and allow for bike and pedestrian transportation across the bridge and vehicles to again use Ravine Drive under the bridge.
Applications for the 2018-2022 cycle of TAP grants were due on January 26, 2018. Applications will now be assessed by the Wisconsin Department of Transportation and announcements on winning projects will be made by Governor Scott Walker in July or August. In 2017, Milwaukee County also committed $500,000 towards an expected $2.5 million budget for the project.
The 20-member Ravine Road Bridge work group consisted of Milwaukee County staff from the County Board, Parks, and Administrative Services, engineering consultants GRAEF and Malas Engineering, UW-Milwaukee School of Architecture and Urban Planning, historical consultant Heritage Research, City of Milwaukee Historic Preservation Commission, Milwaukee County Historical Society, the State Historical Preservation Commission, Lake Park Friends, Preserve Our Parks, Historic Water Tower Neighborhood, and North Point Lighthouse Friends.
Two public meetings were held previously to inform the community of the study, to present alternatives, and to receive feedback.