Brewers 12-game winning streak scores a historic George Webb hamburger giveaway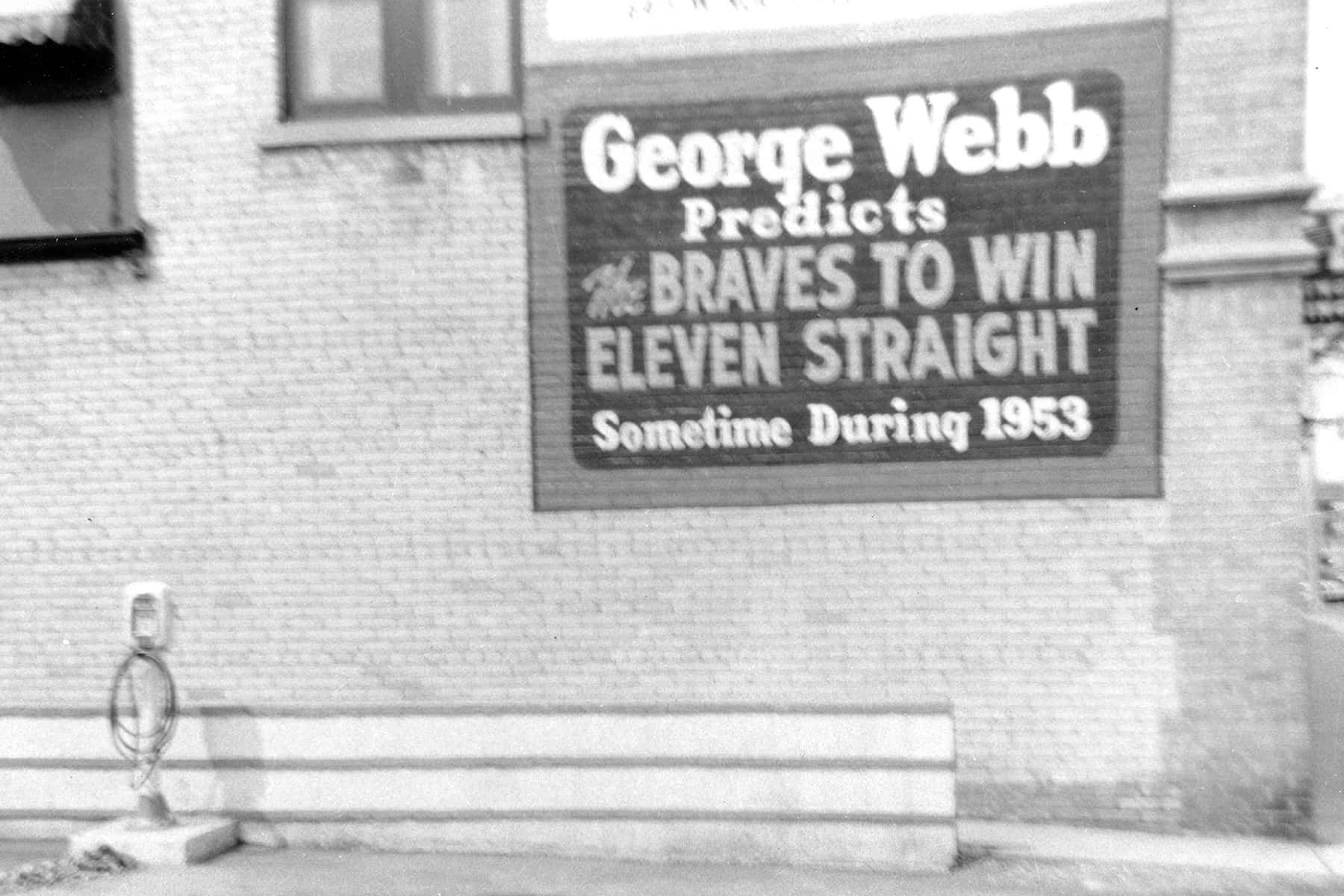 The Milwaukee Brewers clinched their 12th straight win on October 12, which means George Webb Restaurants is set to once again honor its famous "12 in a Row" baseball prediction with free hamburgers for the hometown fans.
The burger giveaway will be held on October 18 from 2:00 p.m. to 6:00 p.m. During that time, hungry Brewers fans can visit any one of George Webb's 30 locations to claim their piece of baseball history. A limited menu will also be available, in order for cooks to focus on the expected 200,000 free hamburgers that will be produced.
"It's been a long time coming and we are thrilled that our famous predication is once again true," said Ryan Stamm, vice president of George Webb Restaurants. "It's been great to see our customers and the community rally around this year's team and our grills are ready to cook up burgers to celebrate some of the best fans in baseball."
The "12 in a Row" prediction dates back to the 1940s, when George Webb himself stated that once the hometown team won twelve games in a row, he would grill free hamburgers for fans. In the years since then, the one and only hamburger giveaway took place in 1987. On that rainy April day, lines stretched outside the door and George Webb proudly prepared nearly 170,000 hamburgers.
Known for having two clocks in each store and serving breakfast 24/7, George Webb was founded in 1948 with its first location on the corner of Ogden and Van Buren Streets in Milwaukee. There are now 30 locations throughout Southeastern Wisconsin.