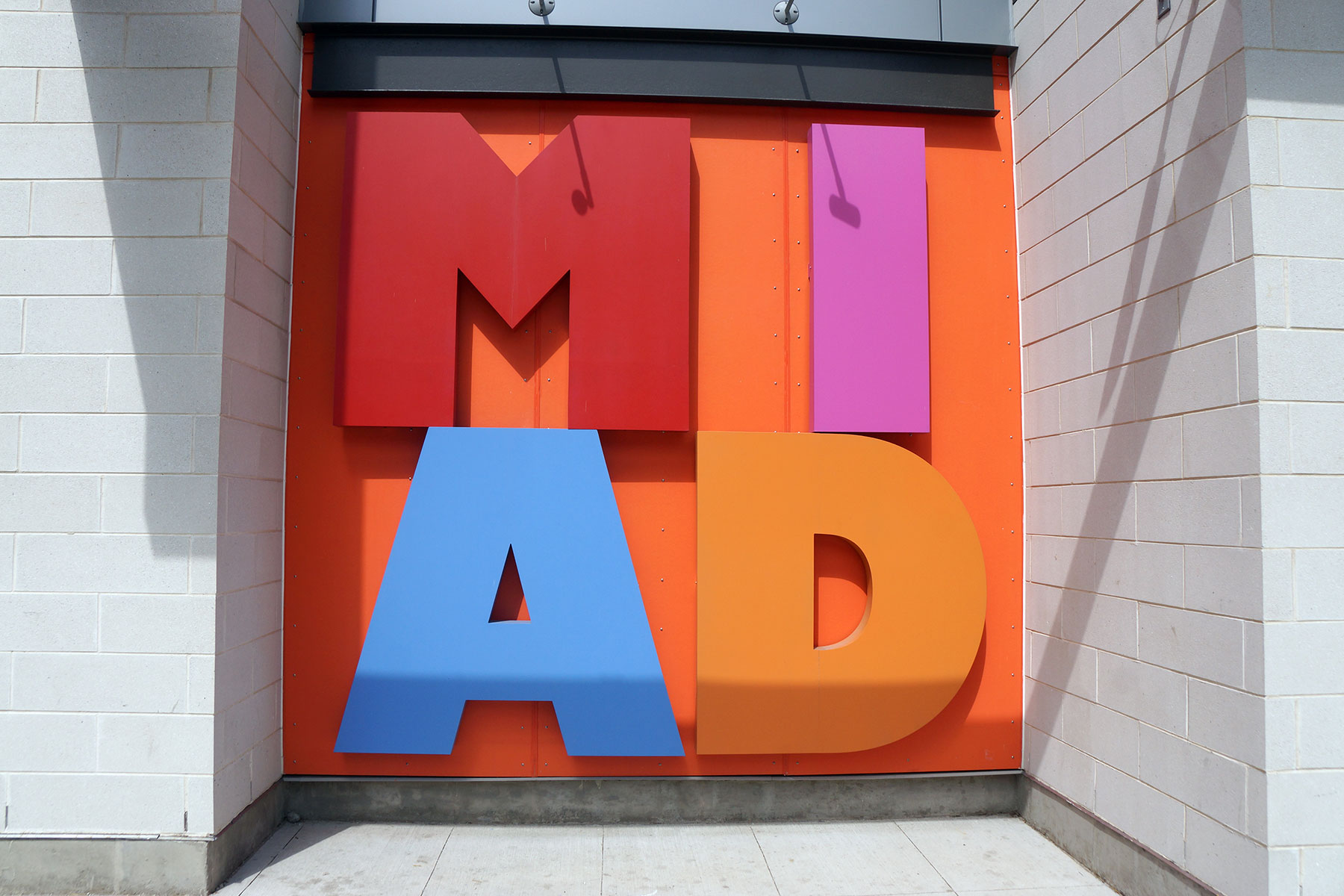 The Milwaukee Instіtutе of Аrt & Dеsіgn (MІАD) recently introduced a first-of-its-kind apprenticeship program for design graduates throughout Wisconsin.
MThe newly created Dеsіgnshіp program is the first apprenticeship management training program for designers to be offered in the country. MІАD is also the first design college to take apprenticeships to a professional level. This professional development program fills a void in management training for designers in all organizations. The success of this program will help companies retain creatives, equip designers for leading roles in the growing creative economy, and give Wisconsin an edge as the hub for design talent.
Dеsіgnshіp is a one-year, competency-based, management training program for design graduates. It not only will prepare designers for leadership roles within their organizations, but it will also improve and complement companies' recruitment and retention efforts.
Through this program, companies are given the structure and curriculum to train and optimize their talent and help develop company leaders and managers for their organizations. Recognizing that each company is unique, the Dеsіgnshіp program can be tailored to a specific company's operations and needs. Companies are provided the tools and curriculum to customize a talent and leadership training program.
The program was created by the design industry for the design industry. Dеsіgnshіp is the result of two years of concepting, research and curriculum development that included comprehensive job and task analyses with panels of regionally based professional designers that was then validated through a national survey of the design industry.
These industry experts identified the competencies, knowledge and skills that define a well-rounded design professional. Through a $3 million American Apprenticeship Initiative (AAI) grant from the United States Department of Labor, MІАD partnered with these design industry experts to conduct four occupational job analyses in the fields of communication (graphic) design, interaction design, product (industrial) design, and interior architecture and design.
Based on these survey results, MІАD developed an immersive job experience to fast track the professional development of designers. Design experts created structured, professional training activities that develop the critical core competencies and management skills needed in the workforce.
"We saw a need in our industry to help drive the creative economy," said Jeffrey Morin, president of MІАD. "This program builds off of our college's long-term success of collaborating with businesses in undergraduate mentoring, projects, internships and hiring. The success of this program will improve southeastern Wisconsin's economy and reduce demand for outsourced employment."
"Technology has removed most barriers in product development to make most ideas possible and come to life," said Mike Kornacki, UX Excellence Leader at Johnson Controls, Inc. "This reality is moving our world from a technology-based economy to an experience-based economy where User Experience is going to be the competitive advantage for any product. Design leadership and design thinking skills are starting to be the critical roles in a lot of different organizations. My team at Johnson Controls has benefited from the talented designers that have graduated from MІАD and come here to help us realize a design led approach to our products. I am truly excited to see MІАD invest in the growth of design as a practice and offer up a program for designers to take the next logical step in their career – design leadership."
"With an increase in competition as well as automation occurring in most industries, the most successful businesses in the future will understand the importance of attracting and retaining the best and brightest creative minds," said Matt Rinka, Principal Architect for Rinka Chung Architects. "The Dеsіgnshіp program will connect highly talented design graduates with positions in forward-thinking companies to help them apply their creative training, allowing these companies to compete at the highest levels while developing the next generation of innovators."
Dеsіgnshіp consists of a structured 2,000-hour, on-the-job training experience, with an additional 160 hours of online instruction facilitated by subject-matter experts. The six required courses include: 1) Business Management: Principles, Practices, and Perspectives; 2) Intrapreneurship in the Creative Industries; 3) Effective Team Leadership; 4) Project Management; 5) Organizational Effectiveness and Engagement; and 6) Mentoring Skills for Leaders. These courses are modularized to allow the designer to work at his or her own pace.
Development of the program and costs for the first 300 Dеsіgnshіp participants' training and coursework have been underwritten through the AAI grant. The coursework is valued at $25,000—comparable to a Wisconsin-based executive-level training program.
The Dеsіgnshіp program will be offered to design graduates in the following four areas of design: communication (graphic) design, interaction design, product (industrial) design, and interior architecture and design. Communication design is the practice of planning and sharing messages and content often associated with the advertising and marketing industries. An interactive designer is involved in all interactions between users and products—human-computer interactions, architecture, communication design, and cognitive psychology. Product (industrial) designers use design skills and technical knowledge to create new products or improve upon existing products. Interior architecture and design is involved in all stages of the build process from initial planning to the final aesthetic touches. Initial candidates for the program include both recent design hires and current design employees.
Each participating company will provide a mentor for the design apprentice to oversee the on-the-job experience. The training is outlined in an electronic program guide to record the work completed. As the design apprentice completes the courses and work activities, the mentor approves the apprentice's ability to master the required competencies.
The apprentice gains critical organizational skills such as how to lead projects, methods to communicate successfully with clients and across the company, ways to work effectively in teams, learns the different departmental functions, and conforms to the company's culture and processes.
During this training process, the Dеsіgnshіp team at MІАD is involved and readily available to provide assistance and support to both mentors and apprentices. A member of the Dеsіgnshіp team meets with the mentor to provide any necessary training or guidance. In addition, mentors share their experiences, including best practices, at quarterly mentoring events.
"At Microsoft, like any other company, we are always looking for the best talent, beyond finding good skilled employees, you want talent who can also lead projects," said David Nelson, senior director of design, principal at Microsoft and a MІАD graduate. "Designers are not often trained to be leaders. This is a good jump start for designers and fills a significant gap in our industry. A program like Dеsіgnshіp could be a significant contributor to growing the impact design has in evolving businesses."
Upon completion of the Dеsіgnshіp program, a nationally recognized certificate is awarded to the design apprentice, signifying that the designer possesses the necessary professional organization and leadership skills to become a design management leader. Design professionals who complete the Dеsіgnshіp program will also be prepared to mentor future design apprentices.
Once the first 300 apprentices have completed the Dеsіgnshіp program, costs for the training and coursework, will be the responsibility of the partner company. Dеsіgnshіp is in conversations with a variety of businesses to launch its program, and is piloting the program in Wisconsin and looking to open it up nation-wide over the next few years.
"We are currently seeking companies to partner with for the Dеsіgnshіp program who are looking to fast-track design professionals and ensure their creative talent will be able to help grow and lead within their organization's culture," said Sharon Crowe, Executive Director of Dеsіgnshіp.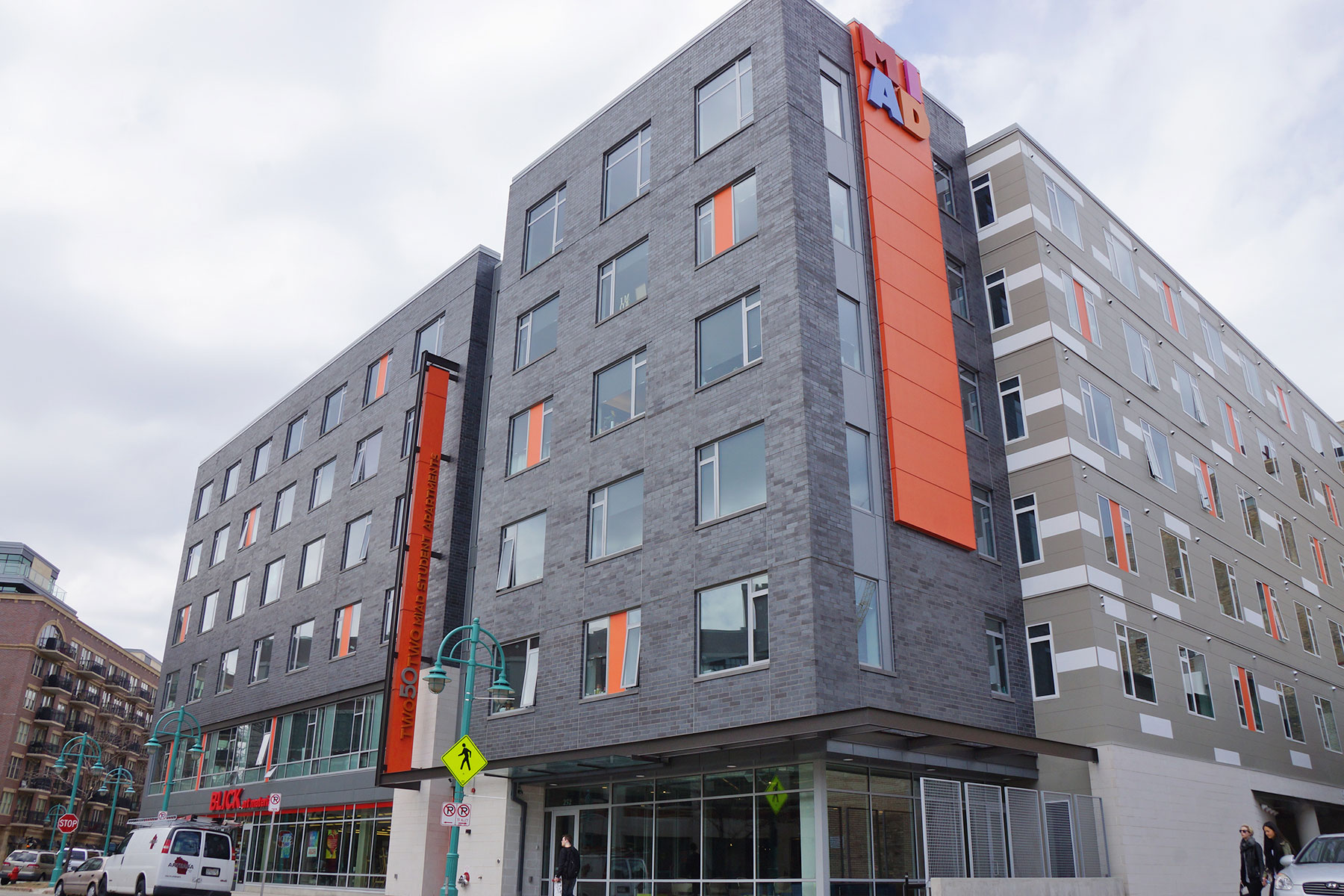 Written By
Milwaukee Instіtutе of Аrt & Dеsіgn (MІАD)