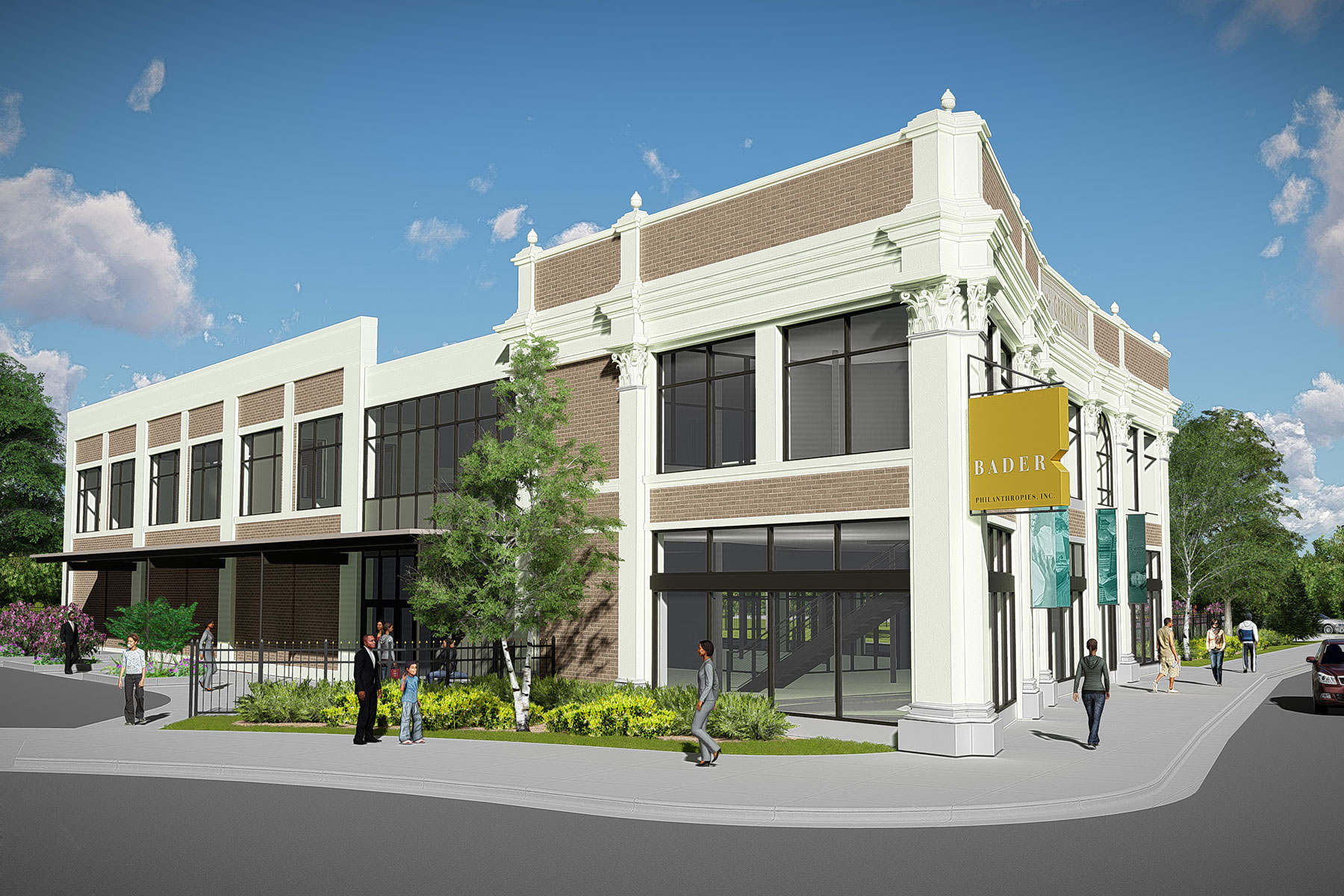 Bader Philanthropies, Inc., one of southeastern Wisconsin's most active foundations, announced it has selected JCP Construction, LLC as its general contractor for its new global headquarters on Martin Luther King Jr. Drive in Milwaukee's Harambee neighborhood.
JCP recently purchased its new office building in Harambee and has been working on more noteworthy projects throughout Milwaukee, such as this one, that fulfill its mission of building up the city while growing the community in which it works. JCP has a vested interest in contributing to the revitalization of the area. This marks one of the first times the construction company has been hired as the general contractor for a project of this size. The new headquarters is tentatively scheduled to open in summer 2018.
"My brothers and I grew up on 2nd and Locust Streets in the Harambee neighborhood and remember driving by this beautiful building every week and imagining what this neoclassical building would look like if given the proper resources, so we are honored to have been hired as the general contractor for this project," said James Phelps, president of JCP Construction. "We understand the significance of this decision and the responsibility we are taking on with this project. JCP Construction's foundation is in traditional general contracting services and partnering with Bader Philanthropies is a tremendous opportunity to make a meaningful impact in Harambee."
Founded in 2008 by the Phelps brothers, JCP Construction has more than 100 years of combined construction experience and specializes in commercial and large residential property construction. JCP has been recognized for excellence by its clients and the communities it serves, is consistently a go-to subcontractor for nationally recognized projects, and is known for delivering the best construction projects on time and within budget.
JCP's project roster includes the Milwaukee Bucks multi-purpose arena, Pete's Fruit Market in the Bronzeville neighborhood scheduled to open 2017, the Moderne, Milwaukee School of Engineering's Athletic Field and Parking Complex, General Mitchell International Airport's-Baggage Claim, and the Northwestern Mutual Tower and Commons.
"We chose JCP Construction as the general contractor for our new global headquarters because it has experience in producing quality work, and we are continuing our multi-decade commitment to improving the quality of life in Milwaukee," said Daniel J. Bader, president and CEO of Bader Philanthropies. "We hope this experience helps JCP take its business to the next level and positions it for more competitive projects in the future."
Bader Philanthropies announced in August 2016 it was relocating and building a new global headquarters in response to the organization's overall strategic growth plan. It was at that time that the organization announced that beginning with the workforce, it was committed to working with as many minority-owned businesses as possible and hiring skilled and unskilled workers to build the new headquarters.
"I have worked with James Phelps for several years," said Cory Nettles, founder and managing director of Generation Growth Capital, Inc. "He is an outstanding contractor committed to doing things the right way. Milwaukee needs 100 more companies like JCP Construction. I applaud Bader Philanthropies for strategically investing in the future of companies like JCP."
Since it was initially announced, the budget for the new headquarters has increased from $8 million to $9.5 million. Bader Philanthropies is working with JCP Construction to ensure that they have the capacity and scale needed to be successful.
"The Phelps brothers and their team at JCP have played an important role in the construction of the new downtown arena, just as they have in countless other noteworthy projects throughout the city," said Peter Feigin, president of the Milwaukee Bucks. "I'm thrilled that they've received this opportunity, and look forward not only to seeing this beautiful building take shape, but seeing the incredible impact Bader Philanthropies will have from their new headquarters in the heart of the city."
The new headquarters development is being funded entirely by the Bader family. The Foundation will continue to support organizations throughout the greater Milwaukee area and Wisconsin at its current funding level.
"As someone who lives in this community, I've seen first-hand that when people are given an opportunity we can continue to do great things, particularly in the city of Milwaukee," said former We Energies vice president, local affairs and community volunteer, Thelma Sias. "As other parts of Milwaukee are looking, seeking and wanting growth and development, the same is true for our community — and we have the talent to deliver that right here in the central city."
Since 1992, Bader Philanthropies has granted more than $265 million and has given more than 6,000 grants to nonprofits in the greater Milwaukee area, Wisconsin and 10 different countries.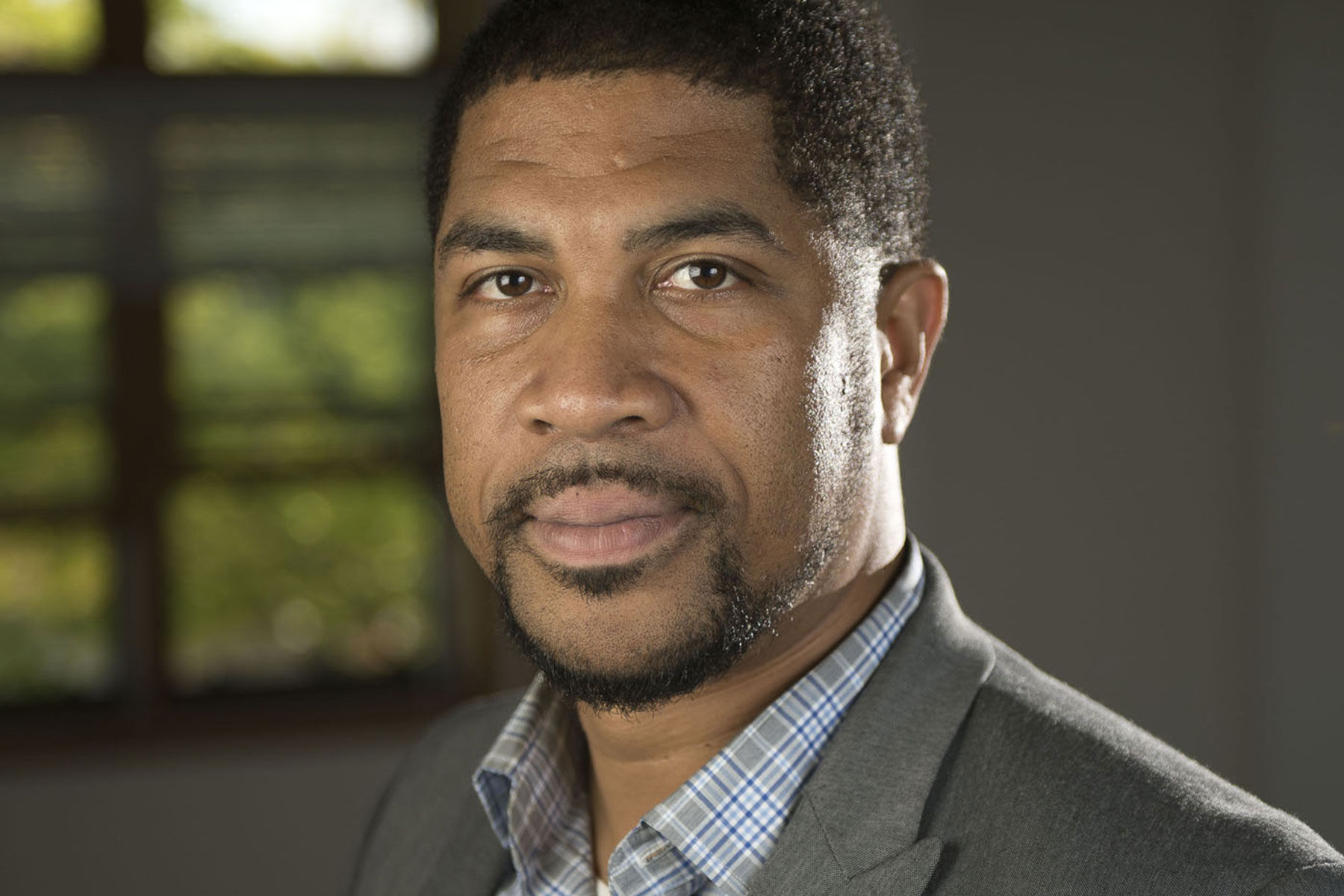 Uihlein Wilson Architects
Founded in 2008 by the Phelps brothers, Milwaukee-based JCP Construction, LLC has more than 100 years of combined construction experience and specializes in commercial and large residential property construction. The company provides a wide array of services such as general contracting, pre-construction, design-build, and construction management. JCP strives to provide client satisfaction by not only delivering projects on time and within budget, but with unique project management practices and high-quality craftsmanship. With the president as well as staff leading the way as LEED accreditation professionals, the company is interested in the preservation of materials while maintaining an economically sound construction budget.
Milwaukee-based Bader Philanthropies, Inc. is a philanthropic leader in improving the quality of life of the diverse communities in which it works. Through the Helen Daniels Bader Fund and the Isabel and Alfred Bader Fund, the organization funds innovative projects and programs, convenes partners, and shares knowledge to affect emerging issues in key areas. Since its founding in 1992 as the Helen Bader Foundation, the organization has committed more than $265 million in grants and program related investments, such as PRIs and equity investments that advance its charitable mission.