Dr. Steven Moffic: How climate change impacts viоIеncе in Milwaukee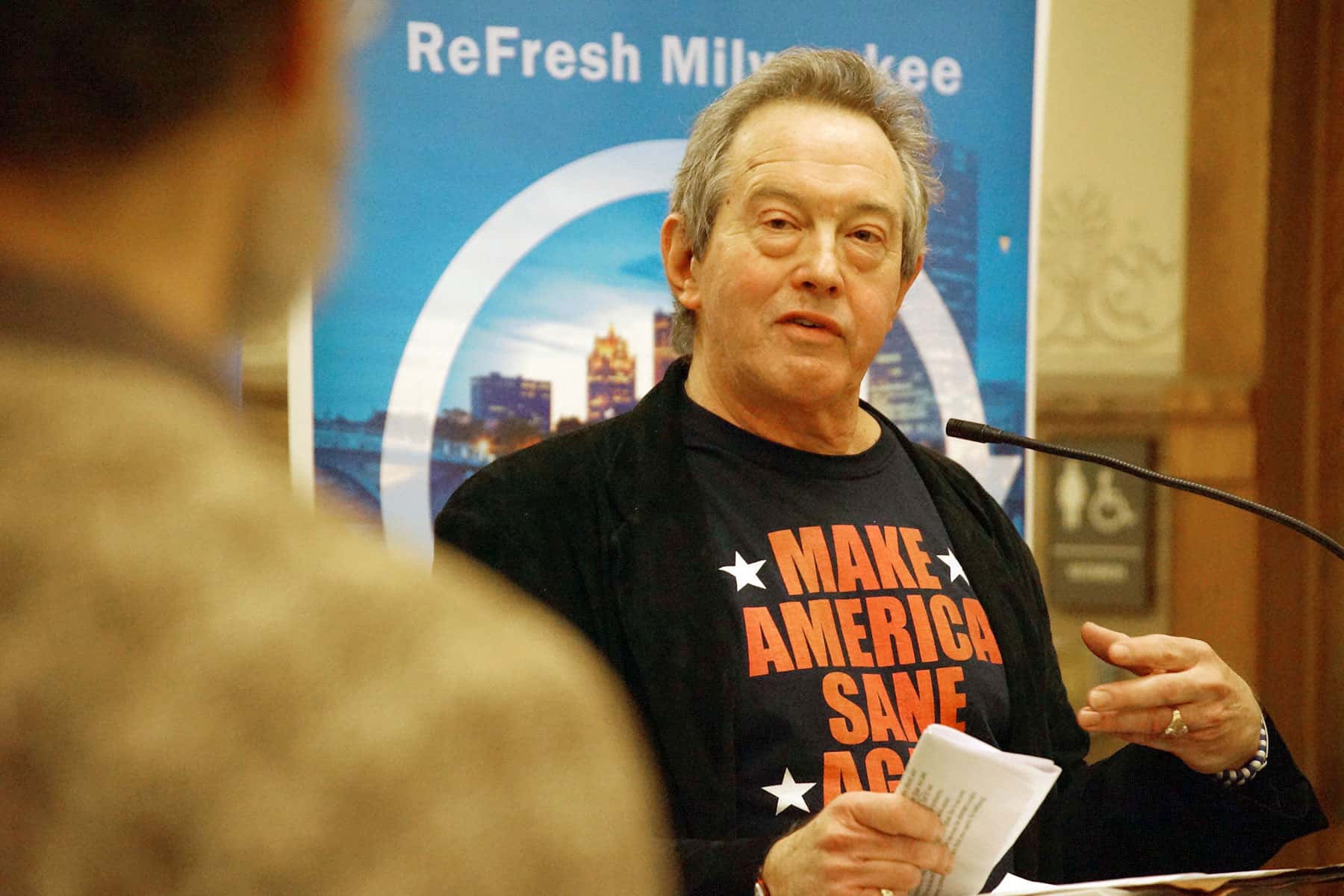 The "First 100 Hours Vigil" kicked off at City Hall on January 19 with leaders from Milwaukee's interfaith and environmental communities.
The day before the Inauguration of President-Elect Trump, and concurrent with sixty similar vigils across the nation, Wisconsin Interfaith Power & Light (WIPL) launched a statewide effort for its environmental awareness campaign. The "First 100 Hours" gathering in Milwaukee sought to raise a moral voice about protecting natural resources and reverse the damage from global warming.
"For those of us who grew up in Milwaukee in the 1950s and 1960s, a winter like this year was not what we experienced. There was snow on the ground until March, it was cold until May," said Dr. Dan Weber, a leading member of WIPL, on a balmy winter afternoon. "The 17 warmest years on record, 16 of them have been in the past 16 years. Every year is another record warm temperature that shows things are changing."
Organizers explained about the direct repercussions climate change had on health and mental health issues, and that the situation had not been addressed adequately at the local, state, or federal levels. Rising temperatures have inflamed chronic respiratory disease, heart disease, and the development of cancer and autism. There has also been an increase of infections, and viruses like Zika are reaching the United States because the warmer climate allows them to move further north.
"During the summertime is mainly when it gets too warm outside. There are heat related affects like heat stroke, which can lead to dehydration and death," said Dr. Steven Moffic, M.D., an award-winning psychiatrist and clinician. "Of course, the situation is worse in the inner cities where there is a lot of asphalt and concrete. The temperatures are 2° to 10° higher there."
Global warming and climate change present serious threats to human health, the economy, quality of biodiversity, and even national security. The National Climate Assessment outlined particular threats that Wisconsin faces, ranging from damage to agriculture to severe flooding.
"In terms of mental health, there are more alcohol and substance abuse problems, and an increase of viоIent acts," Dr. Moffic explained. "On average, every degree warmer in the summertime increases the degree of viоIеncе in the community. There is good research about this, and if we correlate that with substance abuse we can see where the risks are going to get exacerbated."
There are also more incidents of Post Traumatic Stress Disorder and schizophrenia, with dehydration from psychiatric medications. Mental health care in Milwaukee is already very inadequate for the treating poor residents. Besides these health related repercussions, there are more suicides in certain communities. Even in agriculture, when farmers fear that their livelihood is threatened because crops fail due to drought.
Extended problems like the dislocations of people, extreme heat, heavy downpours, and flooding continue to affect infrastructure, health, agriculture, transportation, and air and water quality. With the awareness of these problems, Milwaukee has been committed to protecting its environmental resources.
"The Environmental Collaboration Office (ECO), under Mayor Barrett's leadership, has implemented a broad range of energy efficiency and clean energy programs," said Erick Shambarger, director of environmental sustainability at the City of Milwaukee. "So on behalf of Mayor Barrett and the Milwaukee Common Counsel, who have supported our ReFresh Milwaukee sustainability plan, and the clean energy program developed to support it, we do not take these programs for granted."
Mayor Barrett led the development of the initiatives that offered practical solutions for the benefit of Milwaukee's environment and economy. These had not existed previous to his election, and were dramatically accelerated due to funding from partners, like the US Department of Energy. That support is now in serious jeopardy due to the hostile policies towards science and the environment, under the new Trump administration.
"There are also a range of threats to our Great Lakes, one of our most treasured resources. I'm here not only speaking for the city Milwaukee, but as an American. Protecting our air, water, and land is patriotism," said Shambarger.