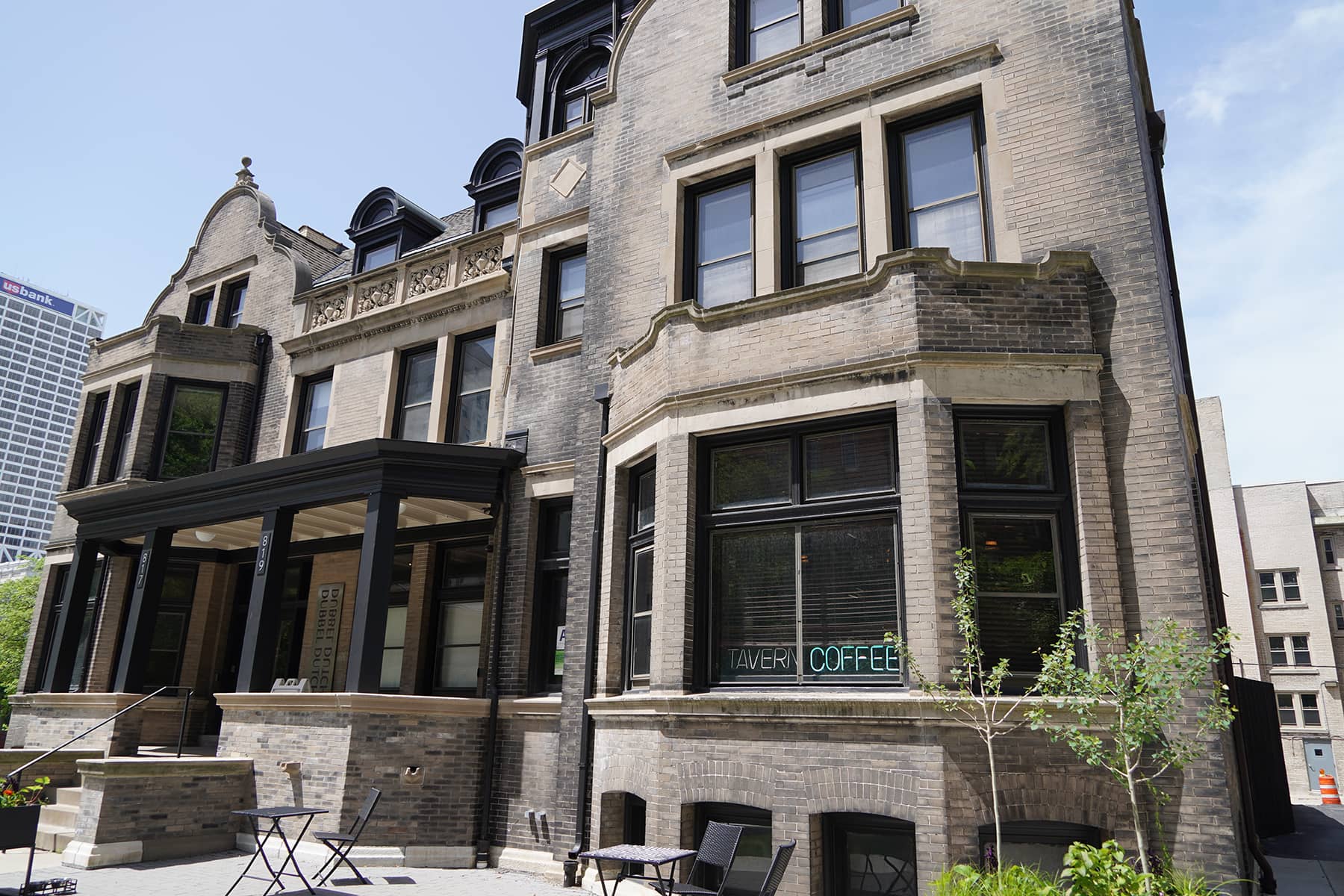 Landform Images Gallery plans to install a new showroom space inside the Dubbel Dutch Hotel. The opening celebration will coincide with the Third Ward BID's Gallery Night and Day, on July 22 and 23.
Owned and operated by longtime Milwaukee native Jessica Zalewski, Landform Images Gallery is a new organization focusing on contemporary Milwaukee artists. In its first showcasing, the gallery will feature a combination of Zalewski's own photography and "black and white photography of iconic buildings and natural vistas in Downtown Milwaukee by local artist Karl Herschede."
The artwork will be shown to the public in the Dubbel Dutch's gallery space on the South Side of the double mansion, as well as in all of the hotel's rooms for guests to enjoy. All rooms and common areas will include QR codes for guests to learn more about the art, or purchase the piece on the spot.
Because Herschede and Zalewski are local, they can stop by the Dubbel Dutch to replace the purchased work within the day.
"Dubbel Dutch hotel is the ideal location for my latest art project," said Zalewski. "Having invested in the Milwaukee art community for over 15 years and a lifelong fan of the city's historic built environment, I'm honored to partner on this new venture. Karl Herschede's photography, which pays tribute to the neighborhood's unique architecture and easy access to calming urban parks on the Lake Michigan shore, seamlessly matches the hotel's aesthetic and energy."
While the artwork will be available for viewing by to the public beforehand, the Dubbel Dutch Hotel will be celebrating the new artwork during the Third Ward's Gallery Night and Day.
Built in 1898, Dubbel Dutch has resided on Marshall Street in downtown Milwaukee for more than 120 years. It was originally built and utilized as a double house for two families who were siblings, two brothers lived on the South side of the house and their sister, her husband, and two sons lived on the North side of the house.
The architects behind the once private residence were Milwaukee legends George Bowman Ferry and Alfred C. Clas.