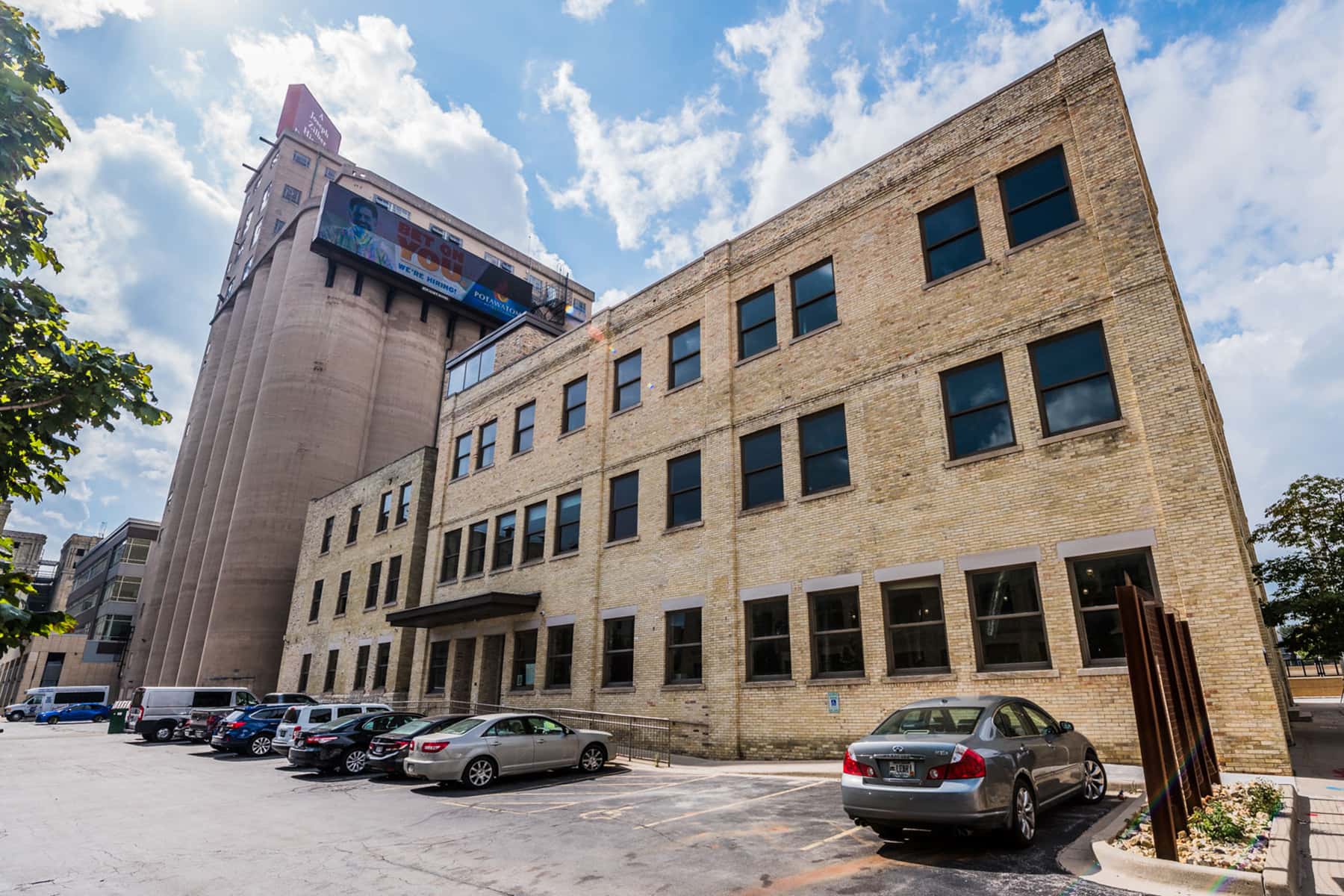 Marquette University recently launched the first two Emerging Filmmaker Fellowships in conjunction with Nō Studios creative arts hub. Vianca Fuster and Shannon McInnis joined the "Artist in Residence" program that will run through March 30, 2020.
The Emerging Filmmaker Fellowship program gives filmmakers resources and support, including a collaborative place to work, filmmaking and editing equipment, and mentorship. Two filmmaker fellowships were made available in 2019: a social justice fellowship for a filmmaker working on a Milwaukee-based social issues documentary and an open fellowship for a filmmaker working in any genre.
"We are excited about our first class of emerging filmmakers," Kris Holodak, assistant professor of digital media and performing arts, said. "Both Vianca and Shannon are exciting content creators with strong ties to the city and the creative community. We hope this fellowship will give them the resources to take their careers to the next level. We are extremely excited to see what they will present at the end of the year."
Fuster is the recipient of social justice fellowship. Her web series, "The Makings of a Champion," will chronicle Milwaukee's most promising athletes as they spend a year training towards their athletic goals. The fellowship will cover her first installment, which will feature Javier "Javy" Martinez, a national boxing champion from the south side of Milwaukee, as he trains for a spot on the 2020 United States Olympic Boxing team. Fuster co-directed and edited a documentary on segregation in Milwaukee, "Invisible Lines," which debuted at the 2018 Milwaukee Film Festival.
McInnis will use her open fellowship to work on a fiction short titled "Pine Romantic," a wooden puppetry musical. The story follows a wooden peasant boy who resides in the famous Paine Grand Cuckoo Clock as he works towards his goal of true love. McInnis is an established producer in Milwaukee, having worked on the film thriller "Cohabitation," a television series pilot, "Bleed Millions," and she also directed a music video for Due North Vocal Band for its cover of "Lost on You." Her first musical short, "ANGELAAA," was a Cream City Cinema winner at the 2017 Milwaukee Film Festival.
Marquette University provides support for the fellowships through its shared office space at the Nō Studios creative arts hub, production facilities, equipment, and "as-needed" consultation with J. William and Mary Diederich College of Communication faculty and other video engineers and editing professionals.
Each fellow will be expected to produce a final cut of a short film, feature film or web-based series by spring 2020; give two public talks about their project at Marquette University; and hold a work-in-progress screening and regularly interact with Marquette students.
A stipend of $2,500 is also given to each fellow to assist with production of their creative works, in addition to complimentary shared workspace in the Marquette University office in the NŌ STUDIOS hub; access to Diederich College of Communication production spaces, including a TV studio, green screen studio, editing facilities and sound recording spaces; access to filmmaking equipment; and a one-year complimentary membership to Nō Studios.