Absolute Advantage program helps fill seasonal labor shortage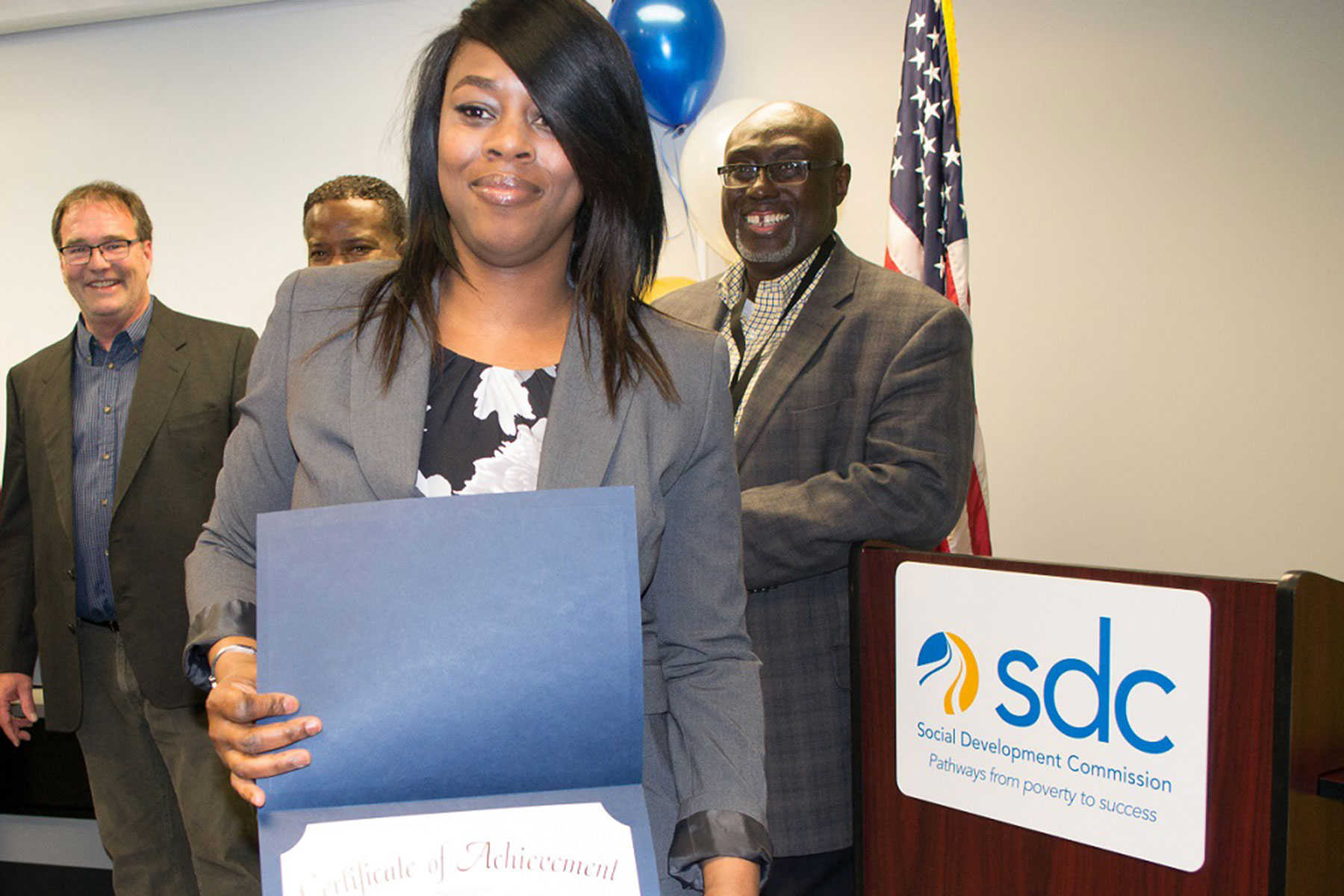 Social Development Commission addresses potential labor shortage as construction season begins with program to train low-income residents for Milwaukee's new jobs.
With the approach of spring, developers in Milwaukee's construction industry prepare for a busy season. However, many contractors cannot find skilled laborers to do the work. It is a potential problem that has a preventable economic affect. Without a steady labor pool, local projects could run behind schedule or stall.
The Social Development Commission (SDC), located on Milwaukee's north side, has been recognized in the industry for creating a unique program that addresses the labor shortage and helps Milwaukee County's poorest residents find work.
"We hear that developers are challenged by an aging workforce," says George Hinton, CEO of the Social Development Commission. "As skilled workers leave the construction industry, we provide a younger pool of workers to help keep local projects moving. Our ultimate goal is to meet employer needs and help people move out of poverty."
Absolute Advantage is SDC's free, accredited, nine-week class that trains unemployed or underemployed people for the construction industry. Graduates earn nationally recognized certification through the National Center for Construction and Research (NCCER).
Absolute Advantage students get hands-on training and study a variety of topics from OSHA construction safety skills to Basic Rigging and Construction Drawing to Employability Skills.
Recent graduates have been hired by Lincoln Contractors Supply, Action Heating & Cooling, Anderson Landscaping and Manpower.
Information Sessions, requiring mandatory attendance, will be held at the Social Development Commission located 1730 W. North Avenue on April 4 at 11:30 a.m. and April 5 at 5:30 p.m.
For more than 50 years, the Social Development Commission has operated as the Community Action Agency for Milwaukee County. SDC serves as a planner, coordinator, and provider of human service programs for low-income individuals and families residing in Milwaukee County.