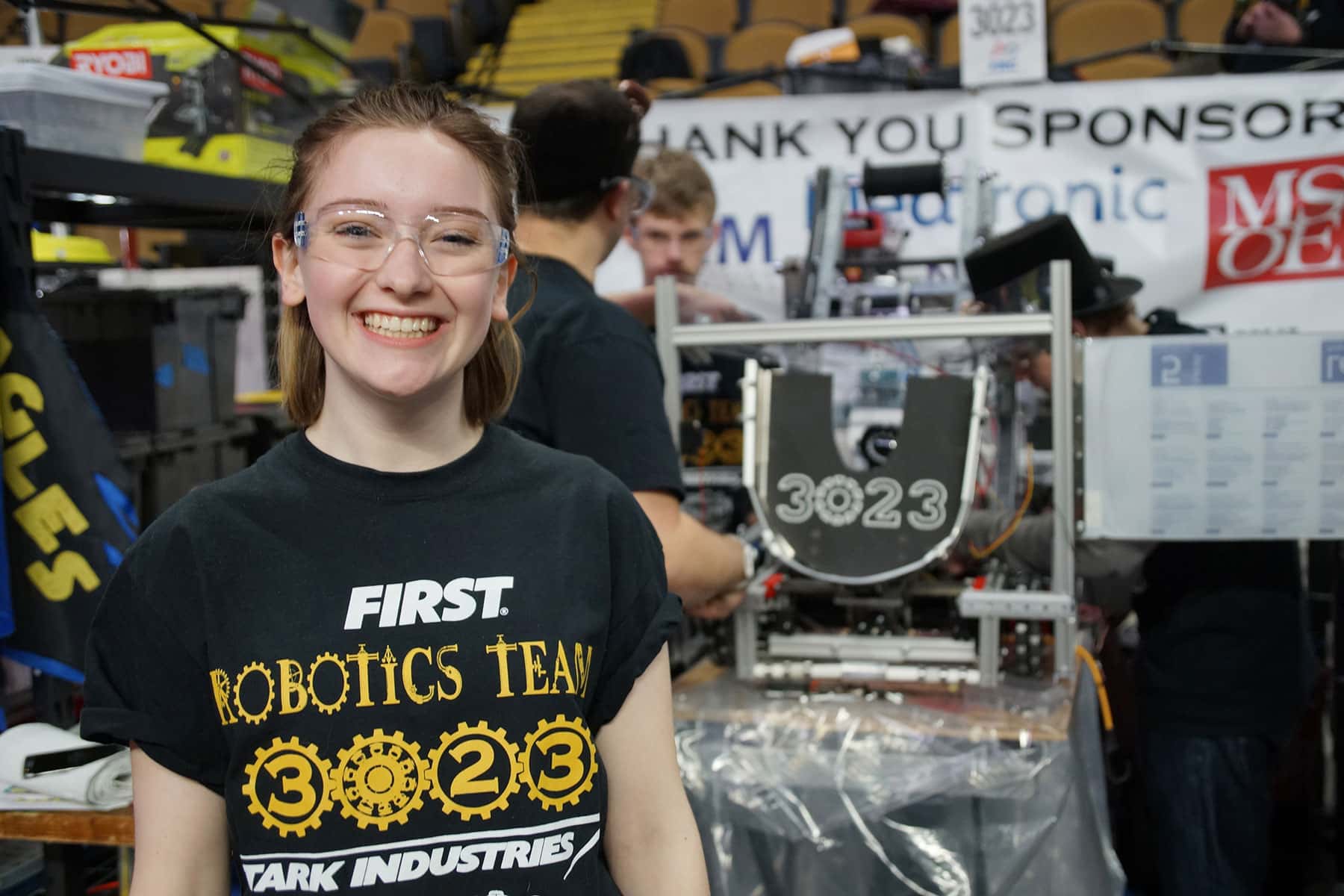 Sixty high school robotics teams from around the region faced off at the annual Wisconsin Regional FIRST Robotics Competition (FRC) at the UW-Milwaukee Panthers Arena on March 24 and 25.
More than a thousand students from Wisconsin, Illinois, Minnesota, and Iowa, along with hundreds of teachers, industry and college mentors, families, and 6,500 pounds of metal, gears, and electronics, participated at the event. The unique varsity sport was focused on a competition of the mind. Teams had to solve a common problem in a short timeframe, using a standard kit of parts to build their robots.
"FIRST is more than robots. The robots are a vehicle for students to learn important life skills. Kids often come in not knowing what to expect, of the program or of themselves," said Dean Kamen, inventor and FIRST Founder. "They leave, even after the first season, with a vision, with confidence, and with a sense that they can create their own future."
The Wisconsin Regional FIRST Robotics Competition offered students an opportunity to win regional recognition for design excellence, sportsmanship, teamwork, and then advance to the FIRST Championship competition held in St. Louis in April.
The FIRST Robotics Competition for 2017 was titled FIRST STEAMWorks. The steampunk themed engineering challenge was based on an era when technology relied on steam power to prepare airships for long distance travel. The theme also fit the educational purpose behind the game, with the acronym for STEAM representing Science, Technology, Engineering, Arts, and Math.
"A lot of kids will tell you, 'I don't like science and math.' But they all love science fiction. The only difference between science fiction and science is timing," said Kamen. "We want kids, through their FIRST experience, to realize that whatever is in their imaginations could become reality if they develop the tools and apply those tools into innovations to turn today's science fiction into tomorrow's science."
During the match two clubs compete, identified by either blue or red, and are comprised of alliances between three teams of high school students and their robots. The goal for each is to prepare a long distance airship by collecting fuel to build steam pressure, which scores points. This required the installation of gears to engage rotors, and then have the robots climb aboard for lift off. The airship that was best prepared for flight when the launch time runs out was the winner.
FIRST (For Inspiration and Recognition of Science and Technology) was founded by Dean Kamen and Woodie Flowers in 1989 to inspire young people to participate in science and technology, while building self-confidence, knowledge, and life skills.